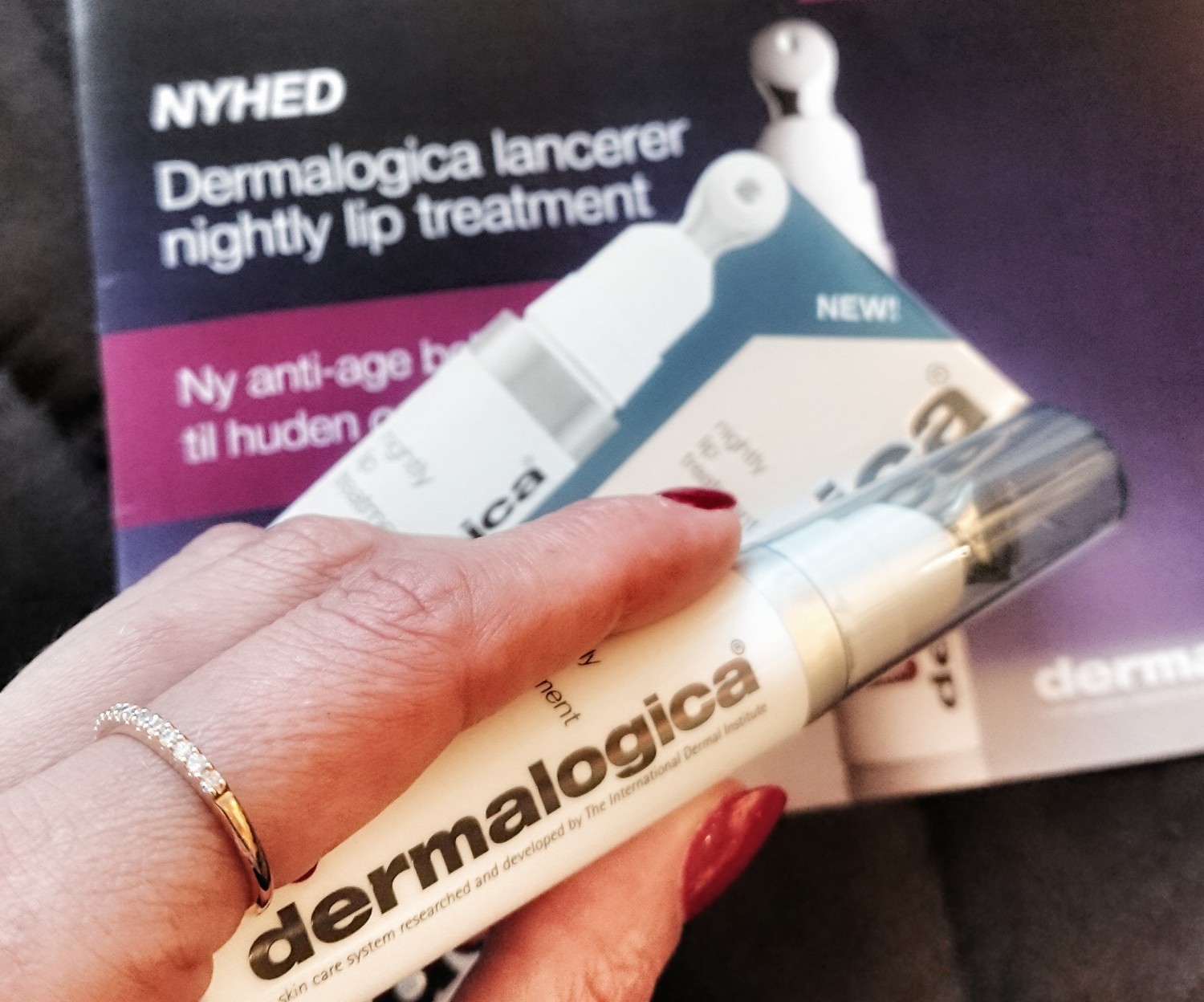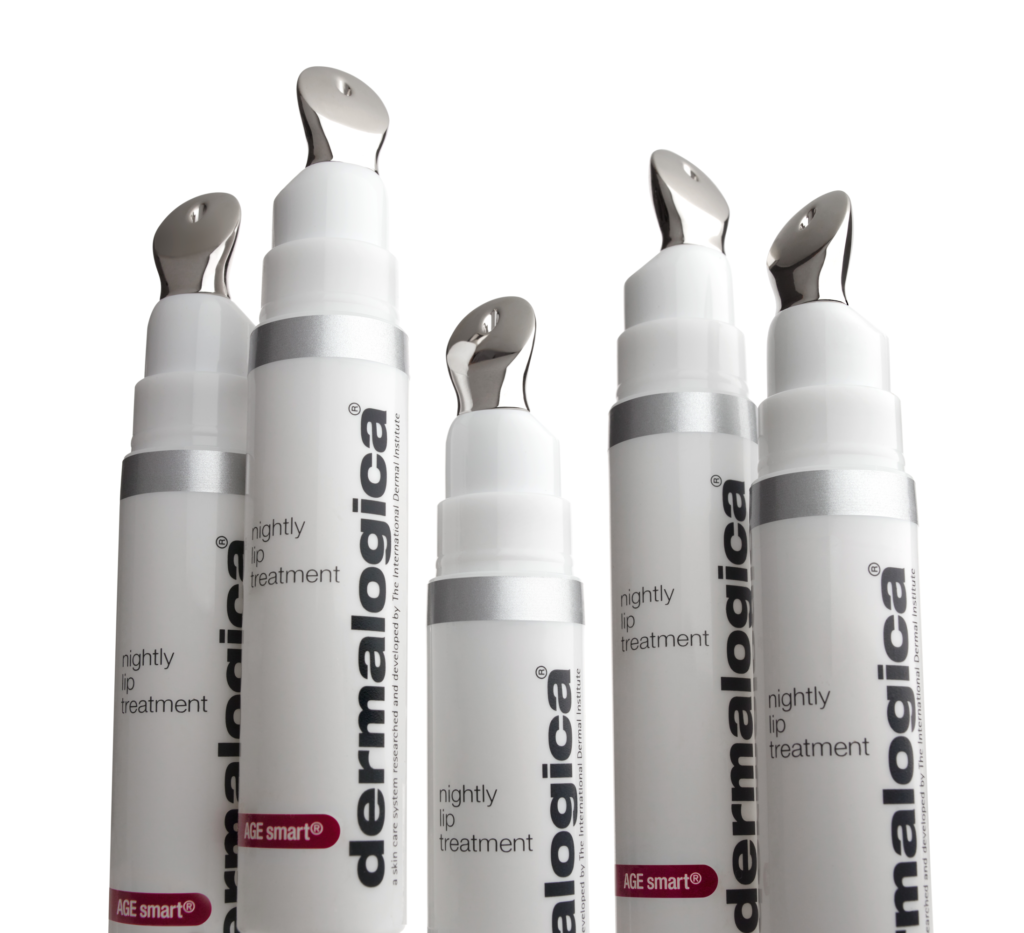 Passer du på dig selv, får du nok søvn, sund kost og motion? Det gør jeg selv mit bedste for, en sund krop kan klare en hel del mere end det modsatte. Udover det jeg selv kan sørge for – så sværger jeg også til de helt rette skønhedsprodukter – dvs. ALT fra Dermalogica. Siden jeg for snart fem år siden startede med deres produkter, har jeg haft den smukkeste og mest rene hud. Derfor er jeg også som en igle når Dermalogica lancererer noget nyt, for så ved jeg, at det er et must-have, det er noget der virker. Og nu er der sør'me kommet et nyt vidunderprodukt – denne gang er det til mine læber, nemlig Nightly Lip Treatment, der udglatter de fine linjer, jeg jo nok må erkende er på vej med alderen. De kommer uanset om man vil det eller ej – vi bruger jo munden hele tiden, specielt når vi smiler;) OG da jeg ikke er til fillers, botox eller lignende – så er det genialt med den nye Nightly Lip Treatment fra Dermalogica, baseret på ekstrakter fra blandt andet sesamfrø og sheasmør – der udglatter de fine rynker. Dejligt er det, at jeg kan bruge den om natten – for så kan jeg bruge den i forlængelse af at jeg har brugt mine andre hudplejeprodukter inden sengetid. Jeg påfører cremen på læberne og omkring munden, og i løbet af natten er den så med til at opstramme, fugte og reparere huden omkring læberne, samtidig med at den også forbedrer hudens elasticitet og kontrollerer ældningstegn, inden de bliver tydelige. Perfekt – og så kan årene da bare komme an;)
Læs mere om Nightly Lip Treatment HER.
ENGLISH
Are you taking good care of yourself – getting your sleep, a healthy diet and exercise? I'm doing my best to staying healthy – a healthy body (and mind) simply acts better than the opposite. A part from what I can do myself with sleep, exercise and diet – I'm addicted to the best beauty products, e.g. everything from Dermalogica. Since I started using their products around 5 years ago, I've had an amazing skin. So everytime Dermalogica is launching a new product, I'm there right away, since I know this is something that works. And now it's time for my lips – with Dermalogicas new Nightly Lip Treatment, an anti-aging lip and perioral treatment, that smoothes the appearance of laugh and feather lines while I'm  sleeping. It's made on products as Sesame Seed and Shea Butter, that hydrates and restore the skin. SO perfect – and then I don't need to start with fillers, botox etc… It's easy to use – I use it after I'm done with my nightly routine of cleansing and toning, applying it generously into the skin on and around the lip area. And then it works it's magic during the night – reducing the appearance of fine feather lines and wrinkles. Perfect:)
Read more about Nightly Lip Treatment HERE.