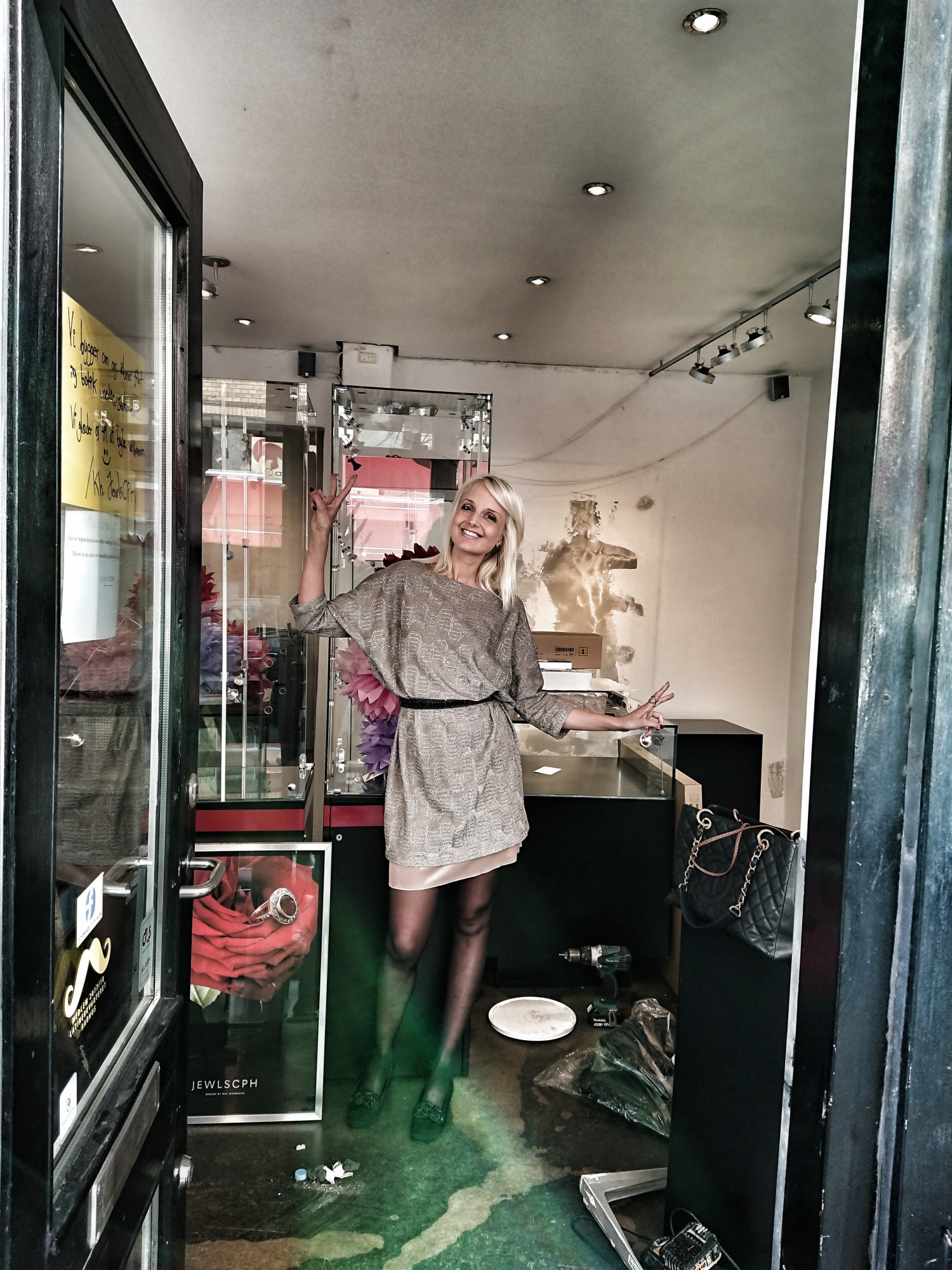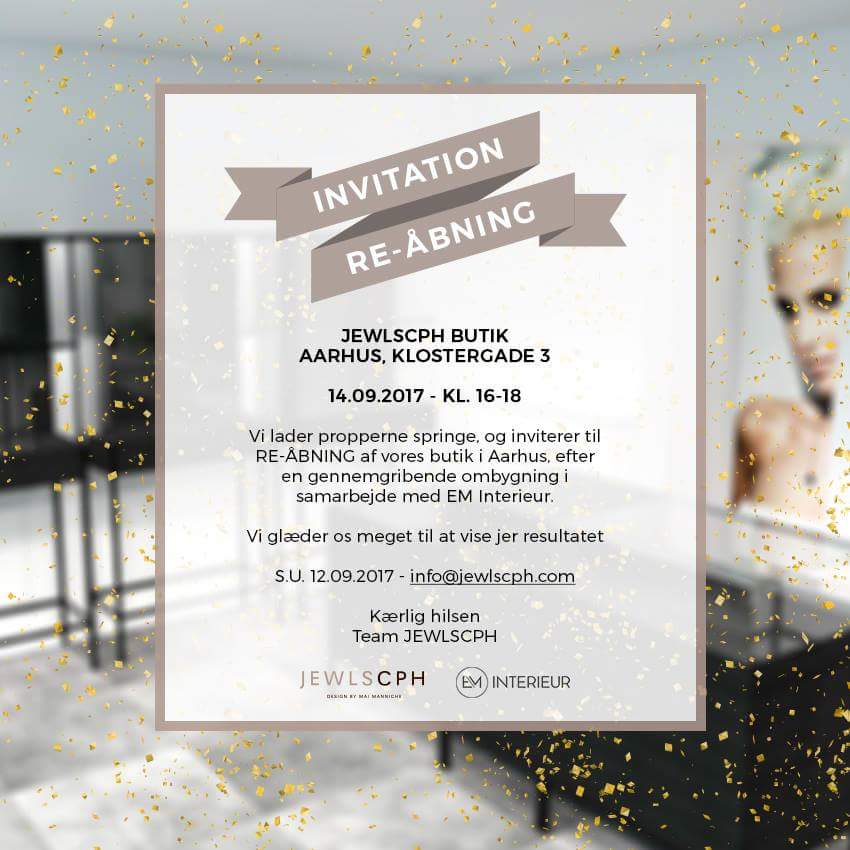 OM jeg glæder mig? Jeg glæder mig HELT vildt til vi næste uge kan åbne dørene for Jer – til en helt helt ny butik her i Aarhus. I dag satte vi nemlig den helt store ombygning af butikken i gang – der skal males, laves gulv, loft, you name it… Og så til sidst helt nye montrer. Så jeps, det er et KÆMPE projekt…. Men HOLD  NU OP jeg glæder mig, ikke mindst fordi, at jeg ved det hele bliver gjort til topkarakter – da jeg (igen) har allieret mig med Thomas Jensen og hans firma Hanse Ejendomskoncern, der står for hele renoveringen. De smukke montrer bliver leveret af EM Interiur – de samme som leverer til bla. Hotel D'Angleterre.
Vi åbner butikken igen d. 12/9 kl 11 – og inviterer til officiel åbningsreception d. 14/9 kl 16-18 med bobler, rød løber og lækkerier. Alle er velkomne – ses vi?
ENGLISH
IF I'm super exited? YES, I simply can't wait till we're open up the doors for you next week – saying hallo in a new totally refurbished store here in Aarhus. Today the project started – everything has to be painted, the floor remade etc. And then finally totally new vitrines. It's a HUGE project – but OMG I can't wait till seeing the result. And I know it will be done with love and passion, since I've (once again) teamed up with Thomas Jensen and his company Hanse Ejendomskoncern, who's doing all the painting, floors etc. His and his team knows how to do it. The beautiful vitrines will be delivered by EM Interieur – the same delivering for Hotel D'Angleterre.
We're opening the store again the 12/9 at 11.00 – and inviting everyone for an official opening reception the 14/9 from 16-18. See you?