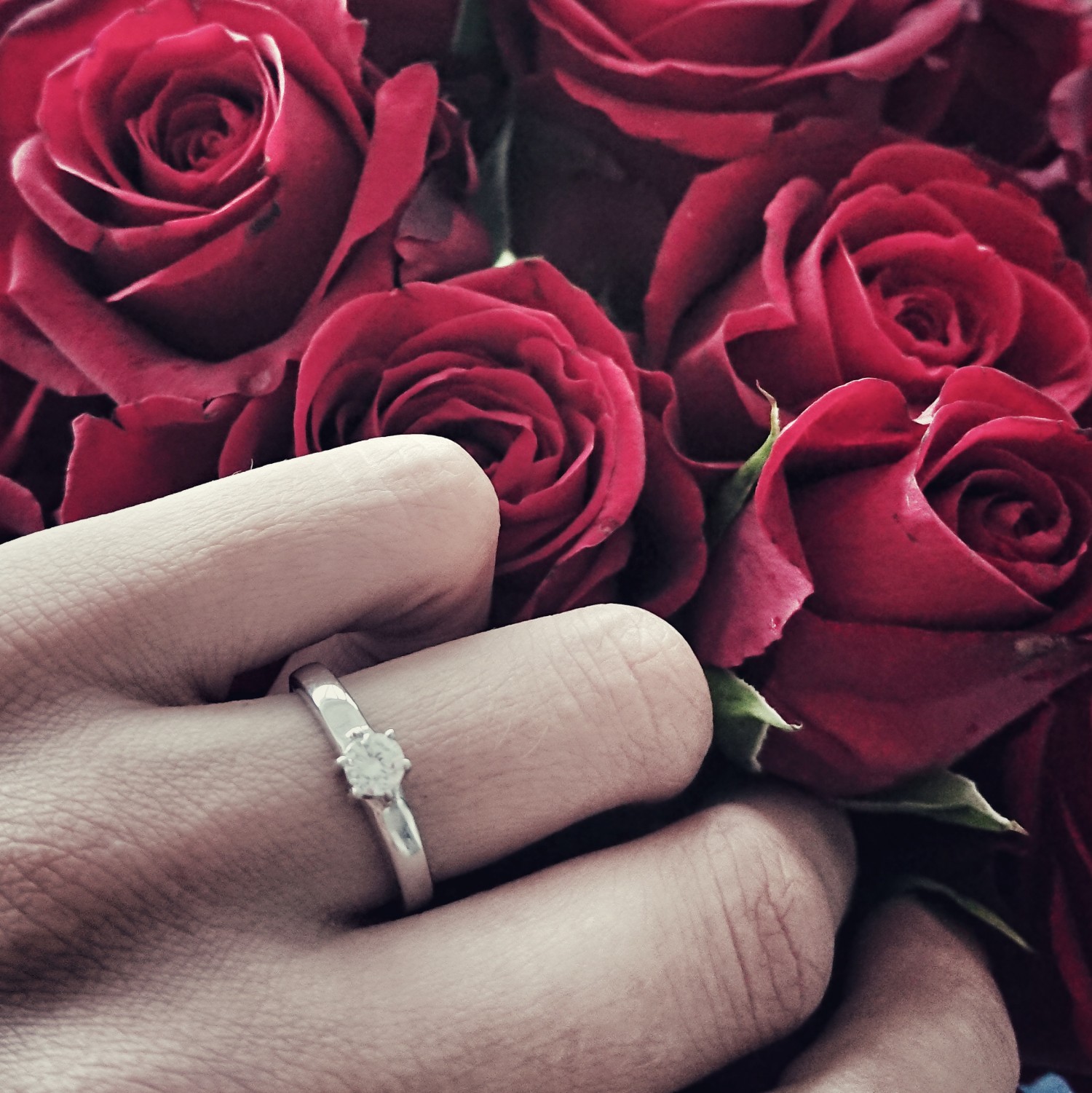 Jeg kan lige så godt tage kærligheden op som et af de første indlæg. Jeg bliver gang på gang på gang spurgt, hvordan det går med kærligheden. Og ja, det er da nogle år siden jeg har haft en "rigtig" kæreste. Hvorfor? Fordi det at være forretningskvinde og ikke mindst en stærk kvinde – det stiller krav til manden. Jeg kender rigtig mange forretningskvinder der HAR fundet en mand, der er perfekt for dem og forstår dem. Jeg har bare ikke fundet ham selv. Jeg havde en kæreste gennem mange år – måske for mange – ham voksede jeg simpelthen fra, fordi jeg udviklede mig, blev stærkere og mere selvstændig. Det gjorde han ikke – tværtimod, han forventede mere og mere jeg skulle være hans mor. Han har en mor;)
Intentionen med at skrive det her indlæg som et af de første, det er at slå en tyk, fed streg under – at selvfølgelig er der en mand/kvinde for os alle. Men lad nu vær' med "bare" at være sammen med én, fordi det siger omgivelserne. Ja gu' fanden er jeg træt af hele tiden at blive spurgt om og til kærligheden – og med blikke der siger "åååh, hvor har vi ondt af dig Mai"… Lad være med det, jeg har selv valgt det og er meget bevidst om, at når der skal være en mand i mit liv, så skal det være én der virkelig gør en forskel. En jeg kan sparre med, en der kan udfordre mig og en der har en vis portion intelligens. Ja, hvis jeg ville så kunne jeg hurtigt få en mand i mit liv – jeg modtager dagligt mere end 10 (!!) invitationer til dates og det der er værre…. Men en mand skal ikke "bare" være der – det er livet altså for kort til. Og den indstilling bør DU have uanset hvad du laver – for tænk på hvor meget tid du bruger med en mand – og tænk hvis I får børn, og først der finder du ud af I er alt for forskellige. Jeres værdier er ikke afstemt etc. Frygtelig tanke – og stakkelse børn. Så tænk Jer om, vær bevidst om hvem i bruger Jeres liv på – og husk at kærlighed er ikke kun noget vi får fra vores partner. Nej det er mindst lige så vigtigt med kærlighed fra familie, venner etc. Kærligheden i alle afskygninger gør livet værd at leve – og kærligheden giver styrke til livet som forretningskvinde.
Nåå ja ringen på billedet? Det er vores super smukke forlovelsesring LOVING THE ROCK – en model flere kvinder er blevet friet til, det er en HELT perfekt forlovelsesring. Smuk, enkel og flot størrelse brillant:) Se den HER.
ENGLISH
I might as well take LOVE as one of the first topics, since I'm again and again and again being asked "how's love going?". Yes, it's been some years since I had a "real" boyfriend. Why? Because being a businesswomen demands something extra from a man. I do know a lot of businesswomen having found the right man, a man who understands them and thief they live. I just haven't found him myself. I had a boyfriend in a couple of years, but we grew apart – he couldn't handle I was becoming more independant and strong, while he was becoming more and more dependent. Actually by the end he expected me to be his mom, well let me say – he did have a mom;)
My intention with writing this post is to underline, that of course there's a man/woman for everyone. But do yourself a favor -don't just me with someone because your surroundings tells you to. Make sure that the person you have in your life as your partner, really does make a difference for you. And yes, I'm really tired about being asked "how's love doing?" – and then with looks saying "oooh we're so sorry Mai"… Don't be sorry for me, I'm well aware that I've choosen this myself. If I would, I could easily get a man, everyday I'm getting more than 10 (!!) invitations for dates and worse…. So please don't be sorry, I'm just very conscious about who I want to have in my life. And if I'm letting a man in, he has to make a difference for me, being intelligent and understanding my life. In short, a man should not just "be" there. Life's to short for that. Please remember, that love is not only something you get from your partner – it's something you get from your family, friends etc. Love is what makes life worth living. So make sure you get the right love – the love that fills you up with positive energy.
Oooh yes, the ring on the picture? It's our engagementring LOVING THE ROCK – the perfect size, with a beautiful 0.3 carat brilliant cut diamond in 14K white gold, also available in yellow gold. See it HERE.