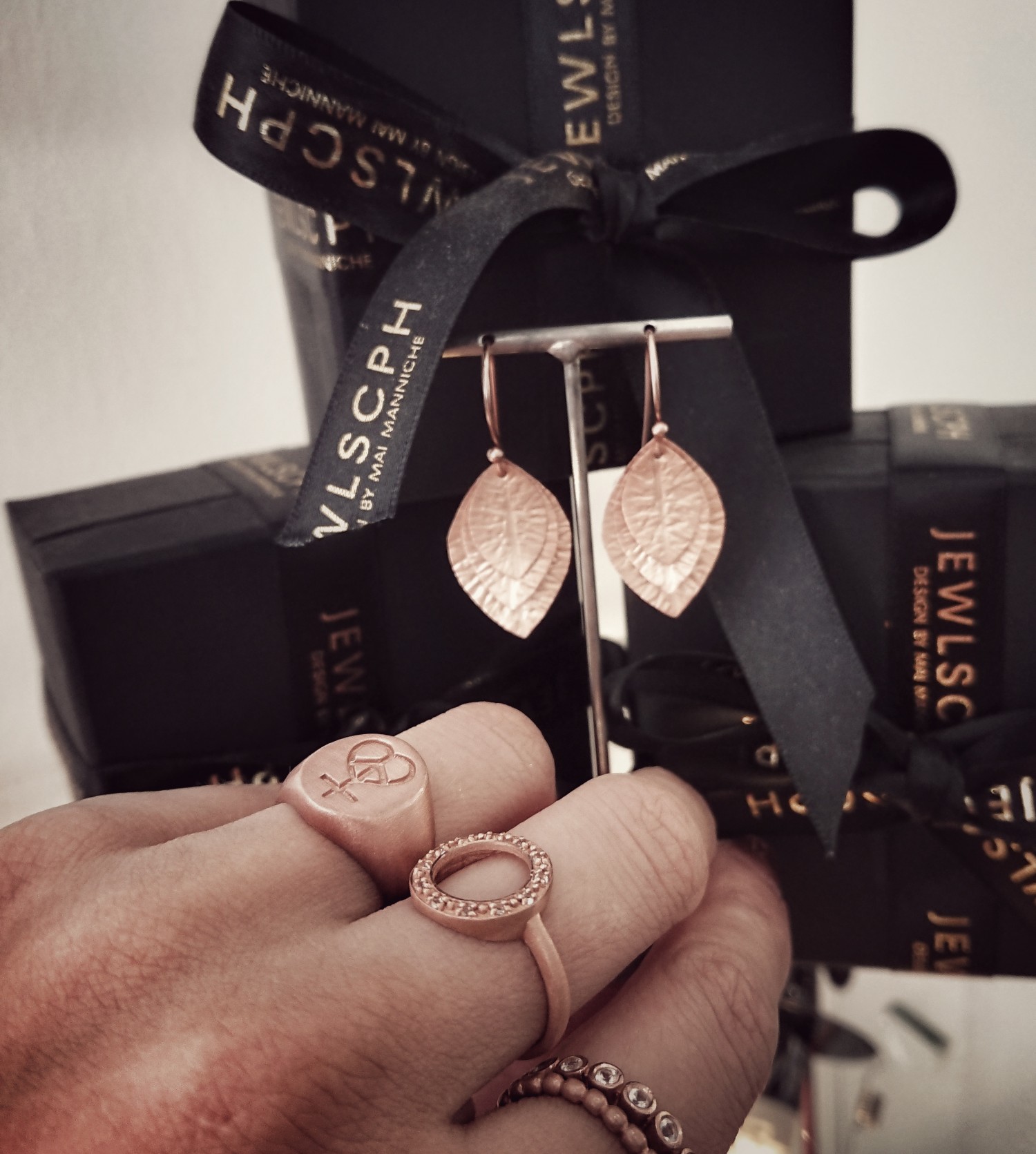 De er fede de øreringe ikk? og ved DU hvad? DU kan vinde dem! Jep, du hørte rigtigt – du kan vinde de smukke MINI TRIPLE LEAVES (værdi 699DKK) som du ser på billedet herover;) Det eneste du skal gøre er, at se LIVE videoen herunder – hvor jeg fortæller hvordan øreringene kan blive dine. Ret nemt….
Øreringene er i øvrigt et par af mine egne favoritter, super nemme at bruge – til både hverdag og fest. Og så give det rosa guld et meget smukt skær;)
Se øreringene HER
ENGLISH
Cool earrings right? And you know what? YOU can WIN them! Yes, that's right – you can win these amazing MINI TRIPLE LEAVES (value 95EURO) as shown on the picture above;) The only thing you have to do, is watching todays LIVE video hereunder, and I'm telling you how to win them, Very easy….
The earrings are by the way some of my own favourite – so easy to wear, for both an officelook and dinner out. AND the rose gold adds a perfect glow for your skin;)
See the earrings HERE.