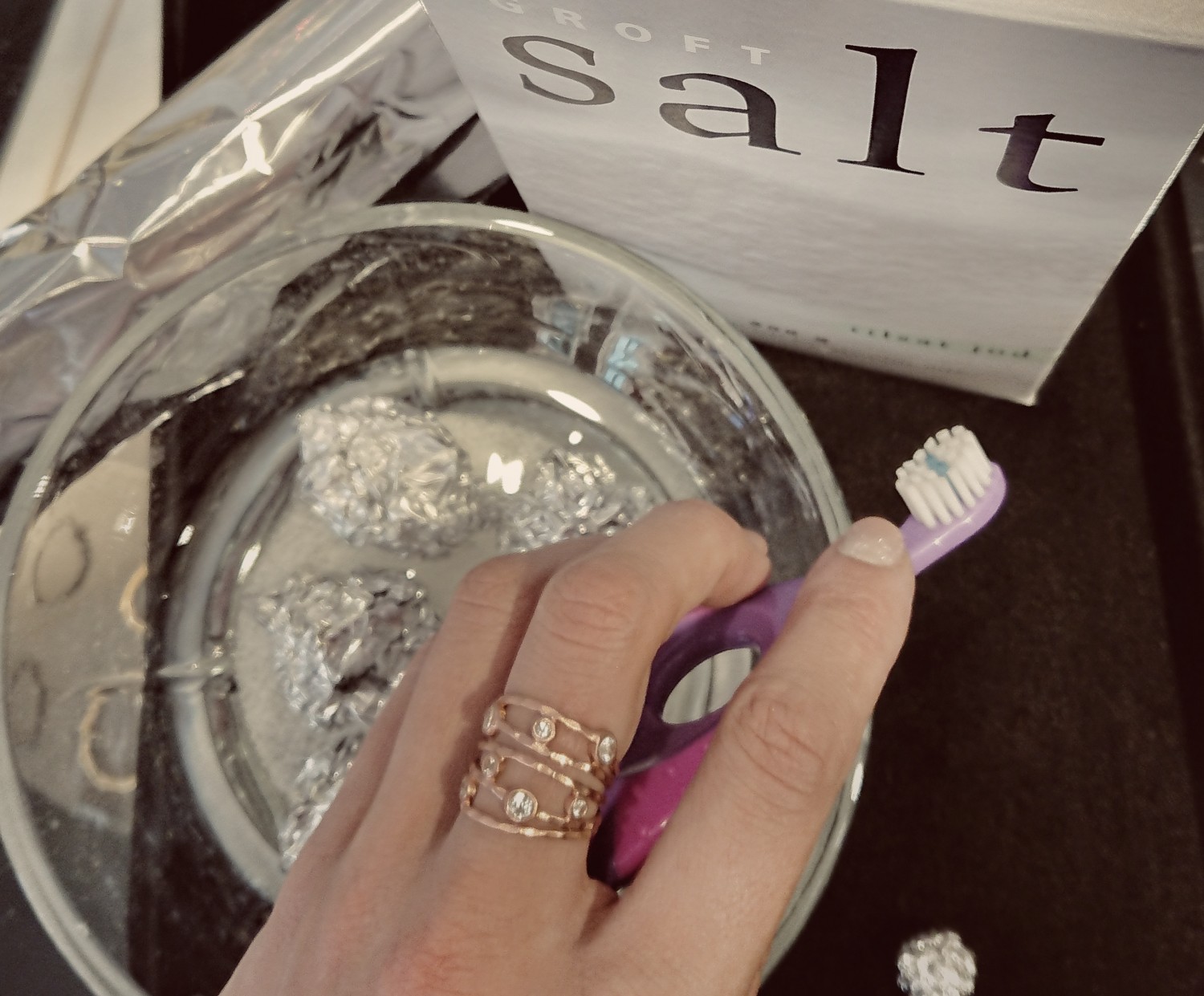 Du bruger dine smykker, du bruger dit tøj. Du vasker dit tøj, men vasker du og rengør du dine smykker? Det gør de færreste… MEN lad mig slå det helt fast – kom i gang med at rense dine smykker! Ikke hver dag, men når du synes de ser lidt fedtet og brugte ud. For ja smykker der bruges udsættes for hårspray, håndlotion etc. Og de udsættes for en masse forskellige kemikalier i luften og specielt sølvsmykker kan blive lidt brunlige i det. Hvordan du så passer bedst på dine smykker? I dagens LIVE video giver jeg to rigtig gode husmortricks – så lyt med herunder.
Læs mere om smykkepleje HER.
ENGLISH
You're using your jewellery, you're using you clothes… You're washing your clothes – but are you taking care of your jewellery also? So many are NOT – but let me say it once and for all: TAKE CARE of your jewellery! Of course you shouldn't clean every day, but once in a while. And in todays LIVE video I'm giving two good tips for how to clean your jewellery at home. Arch the video hereunder – and take care of your jewellery.
Read more about jewellery care HERE.