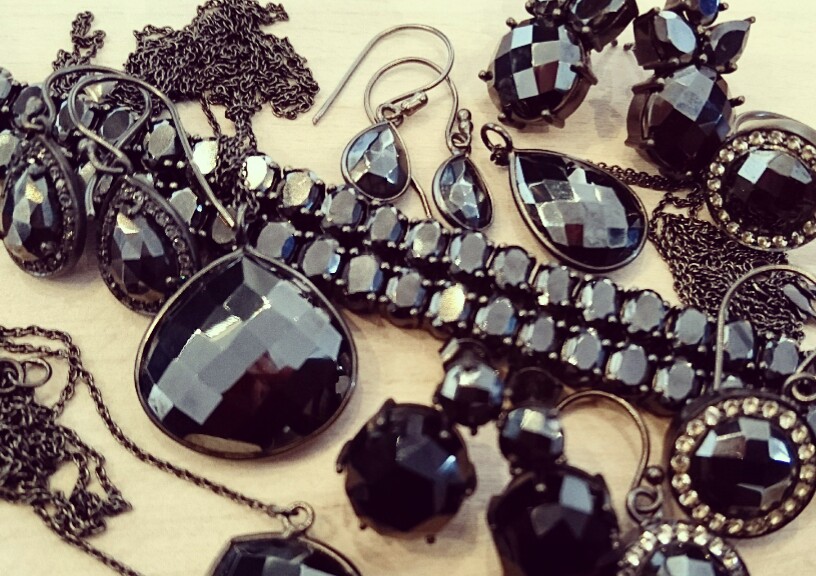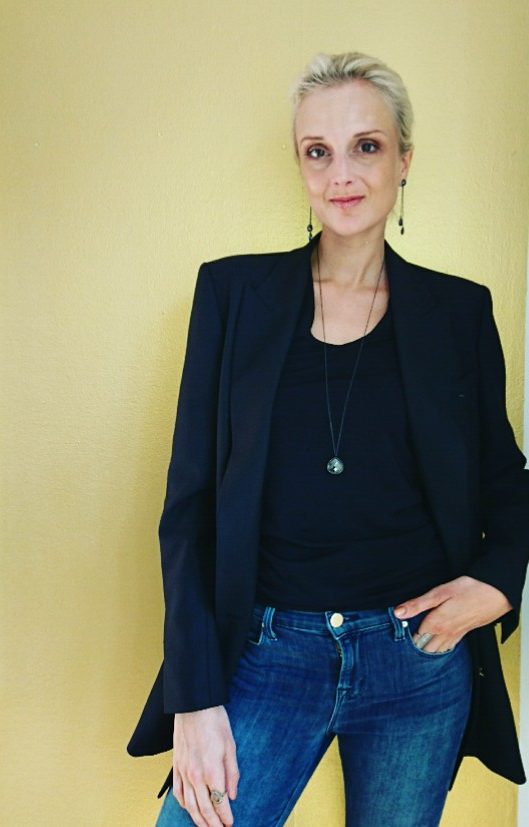 Verden er fuld af smukke ædelsten – og jeg er VILD med det, en sandt skatkammer. Én af mine favoritædelsten er den fantastiske hematit ædelsten (også kaldet blodsten) – der har en helt unik metallisk glans. Hematit er en sort ædelsten og dens metalliske glans gør alverden – den ligner en million og funkler som en sindsyg. OG kombineret med sort sølv er den uber cool og rå. Se selv mit look – en helt enkel Wolford t-shirt og en sort Pierre Balmain blazer kombineret med øreringe og halskæde med hematit ædelsten. SÅ råt, mega cool og perfekt til et look på kontoret.
I efterårets smykkekollektion har jeg brugt denne kombination med hematit og sort sølv i rigtig mange designs. Se HER.
ENGLISH
The world is a treasure box with beautiful precious stones – and I LOVE it. One of my favourite precious stones is the amazing black hematite precious stone with a stunning lustre. It has an metallic look and I absolutely love it. The lustre is unique and so outstanding. Combined with black silver the hematite is rock'n'roll and perfect for the winterlook. Look how cool I've combined a pair of earrings and an necklace with a cool Wolford top and Pierre Balmain blazer. So rock'n'roll and a perfect workwear look.
I've used the hematite a lot in this winter collection, see more HERE.