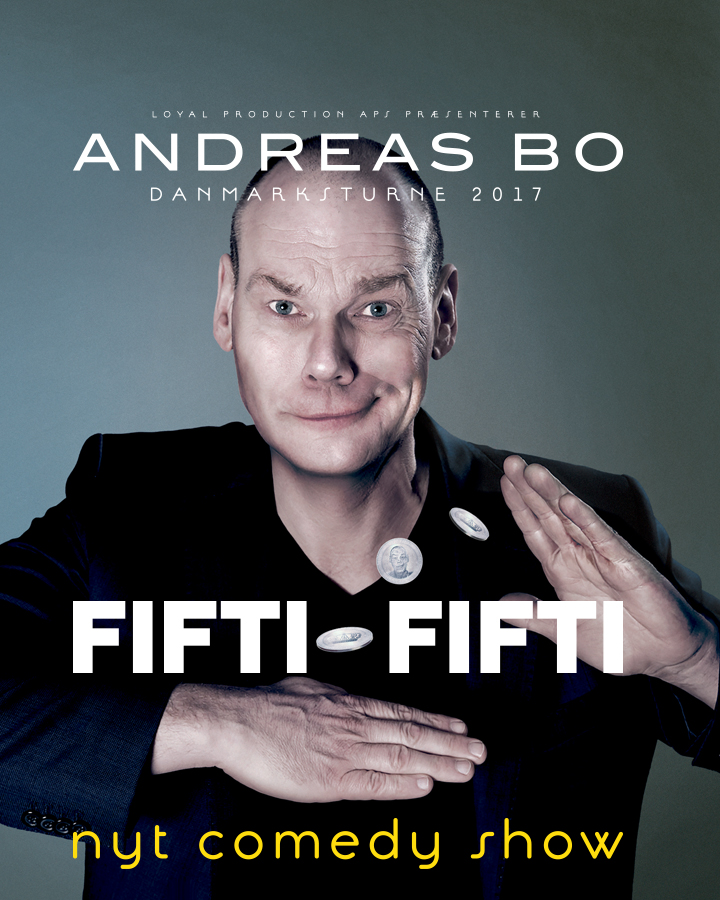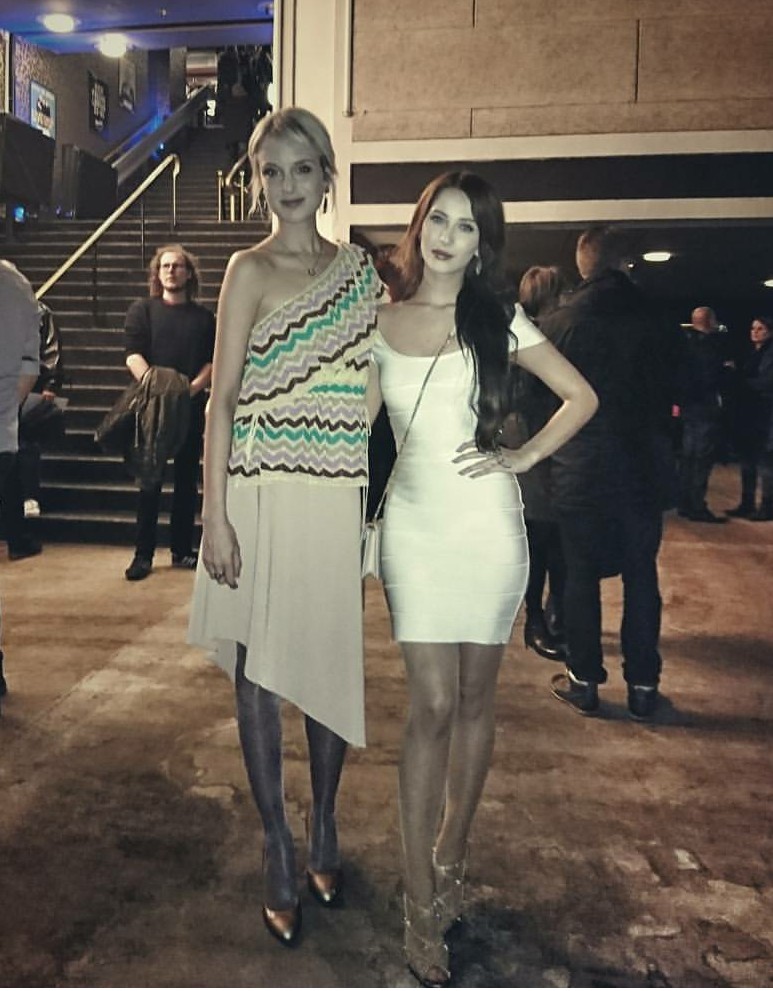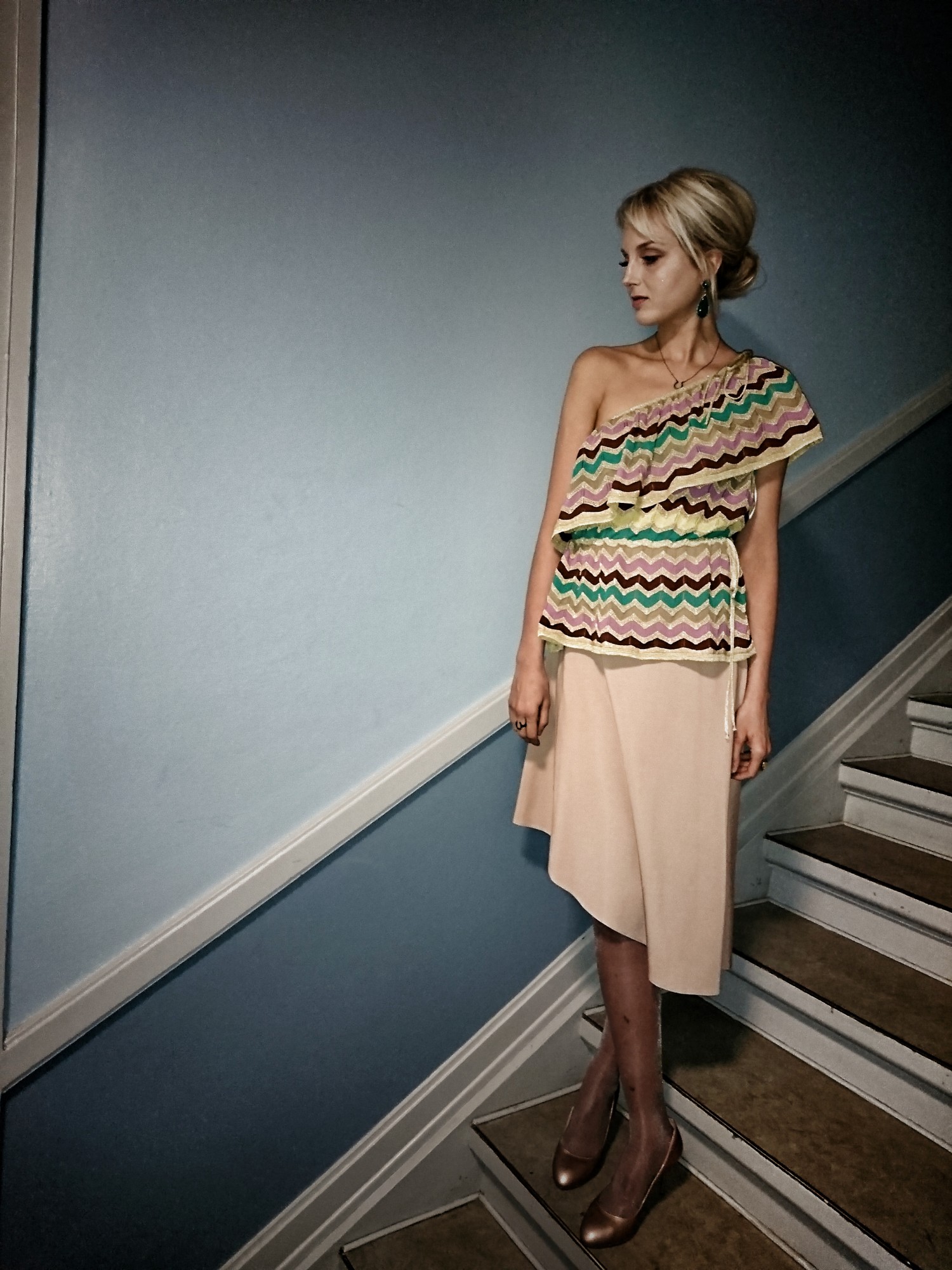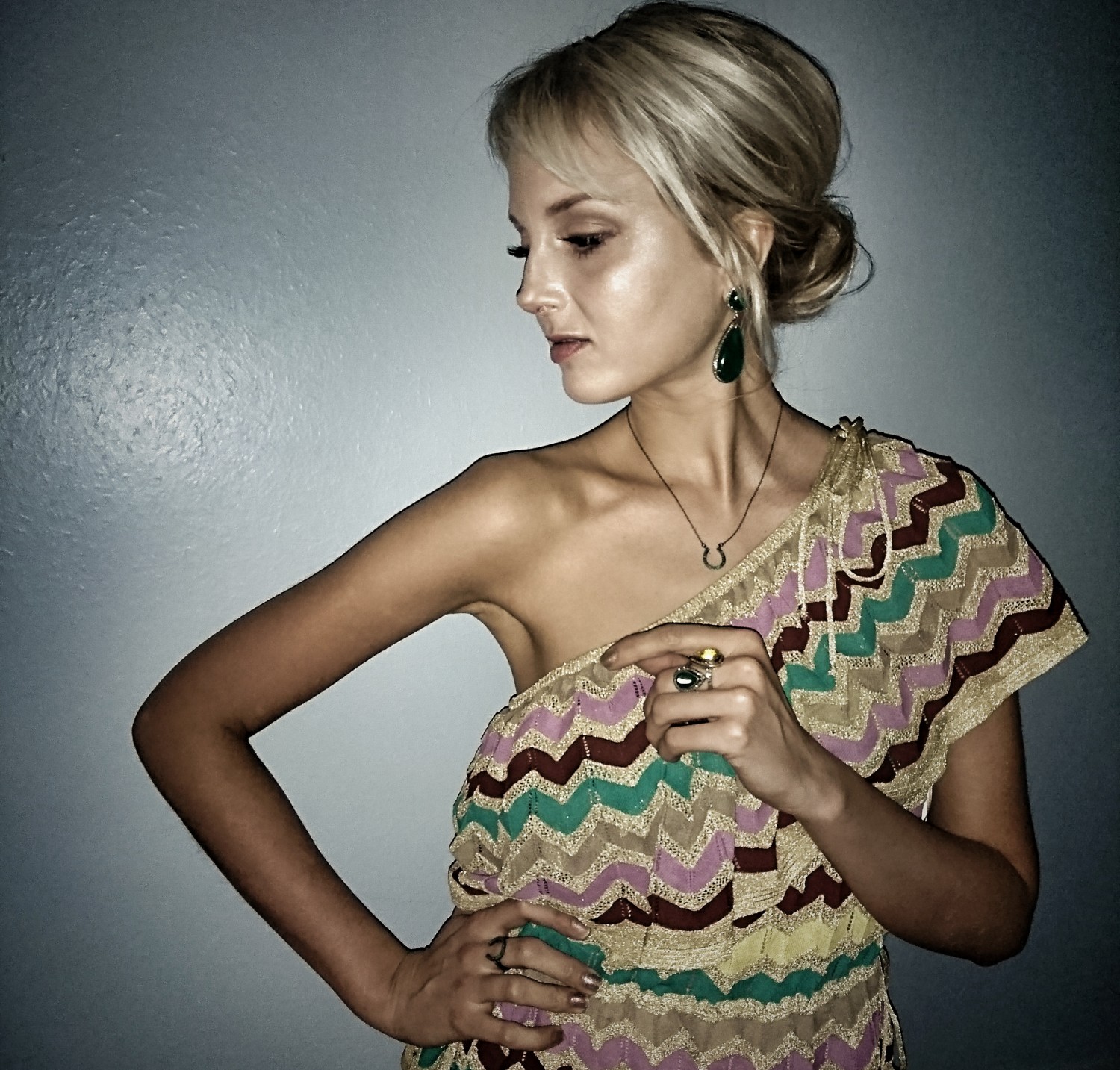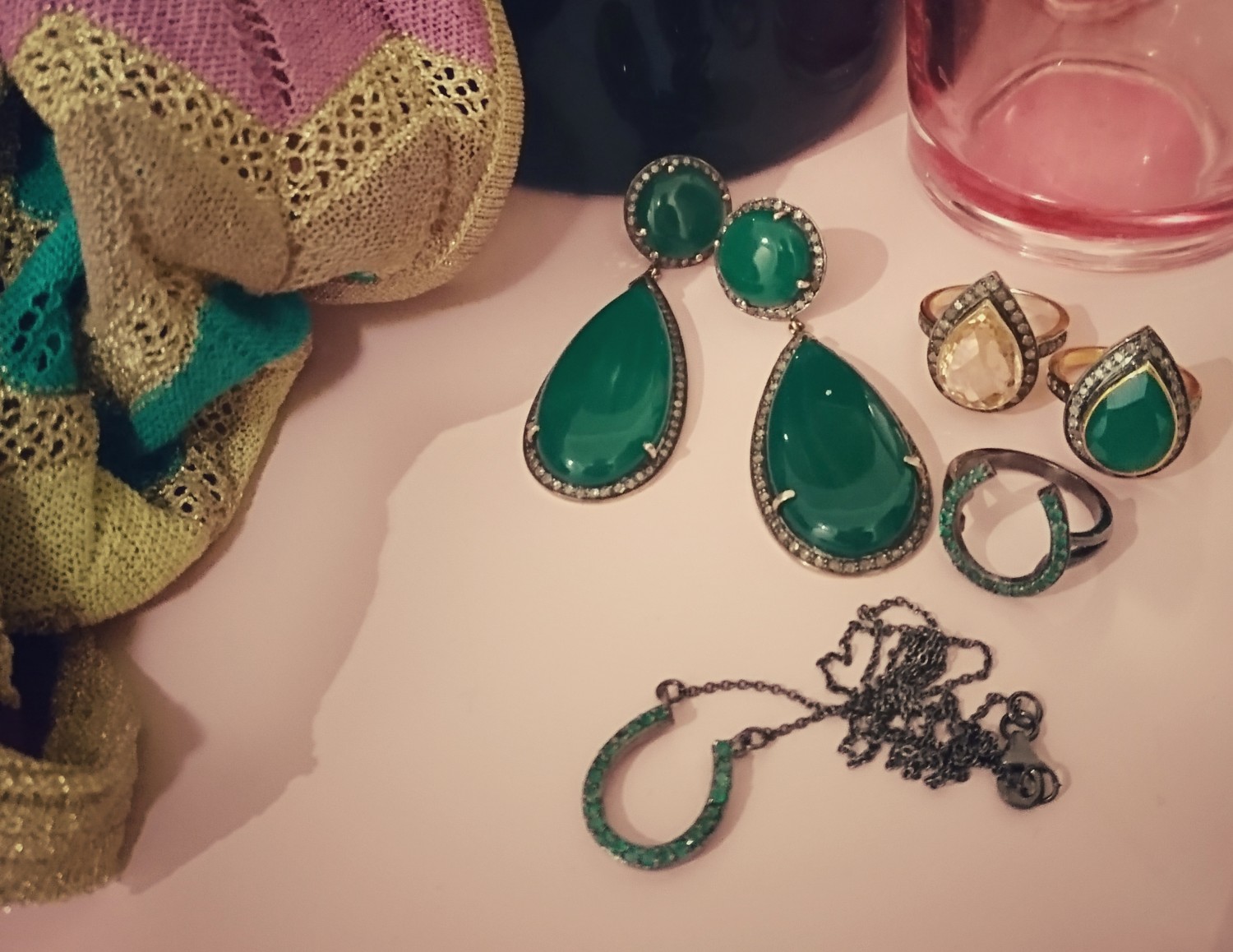 Andreas Bo Pedersen, manden med gummifjæset, manden der kan parodiere enhver – lige fra Donald Trump til Pia Kjærsgaard – så godt, at det næsten er skræmmende. Men sindsygt morsomt! Det blev jeg bekræftet i, da jeg lørdag aften var inviteret til premiere på hans nye comedyshow Fifti Fifti på Bremen teateret, som han nu tager videre på Danmarksturne med. Titlen Fifti Fifti leger med tanken om, at det hele er sådan lidt fifty fifty. At tilfældet afgør en hel del – ligesom når man kaster en mønt i vejret og lader denne bestemme hvad man beslutter. Det hele er fifty fifty… Min anmeldelse af showet er dog på ingen måde fifty fifty – for hold nu K… det var sjovt. Den mand har humor – han er spot on med sine jokes, de er alle meget aktuelle – og sagt med et blink i øjet. Intet er ondskabsfuldt – det er sjovt, sjovt, sjovt. At dømme på resten af salens grin, så er jeg ej heller den eneste der morede mig.
Med mig til premieren var smukke Nikita Klæstrup – og vi havde en skøn aften i humorens tegn.
Læs mere om showet HER.
LOOK
Jeg er gået i forårshumør og mit look var dejligt farverigt – med top fra MMissoni og nederdel + tights fra Wolford, kombineret med de smukkeste smykker i skønne nuancer i det grønne og lemonfarvet univers:
Øreringe NOBLE GREEN med grøn onyx og 2.15 carat single-cut diamanter, halskæde + ring fra HORSES for LUCK COLOUR by Tina Lund & Mai Manniche med grønne smaragd i sort sølv, samt to SUPERIOR ringe med henholdsvis lemon topas og grøn onyx + 0.35 carat single-cut diamanter.
Hår og makeup var sat af Louise Liisberg.
ENGLISH
Andreas Bo Pedersen – the man with a face for any and all solutions. He can parody anyone – from Donald Trump to Pia Kjærsgaard – terrifyingly perfect. And extremely fun. Last night I was invited for the premiere of his new comedyshow "Fifti Fifti" at The Bremen Theatre – now going on tour all over Denmark. The title "Fifti Fifti" relates to the saying that everything is fifty/fifty… But my review of his show is nothing close to fifty fifty – it's an absolutely hilarious show. Andreas Bo is very talented and has a perfect understanding of how to joke about current things and making jokes of known people – in a loving way. And based on the laughter from the rest of the audience, I wasn't the only one having a great night.
With me for the premiere was beautiful Nikita Klæstrup, and we had a lovely night out.
Read more about the show HERE.
LOOK
I'm in the mood for spring, so last night I was wearing a colorful look – with a top from MMissoni and tights + skirt from Wolford, matched with jewelry in lemon and green colors.
Earrings NOBLE GREEN with green onyx + 2.15 carat single-cut diamonds, necklace + ring from HORSES for LUCK COLOUR by Tina Lund & Mai Manniche with green emerald in black silver, two SUPERIOR rings with lemon topaz + green onyx and single-cut diamonds.
My hair and makeup was styled by Louise Liisberg.