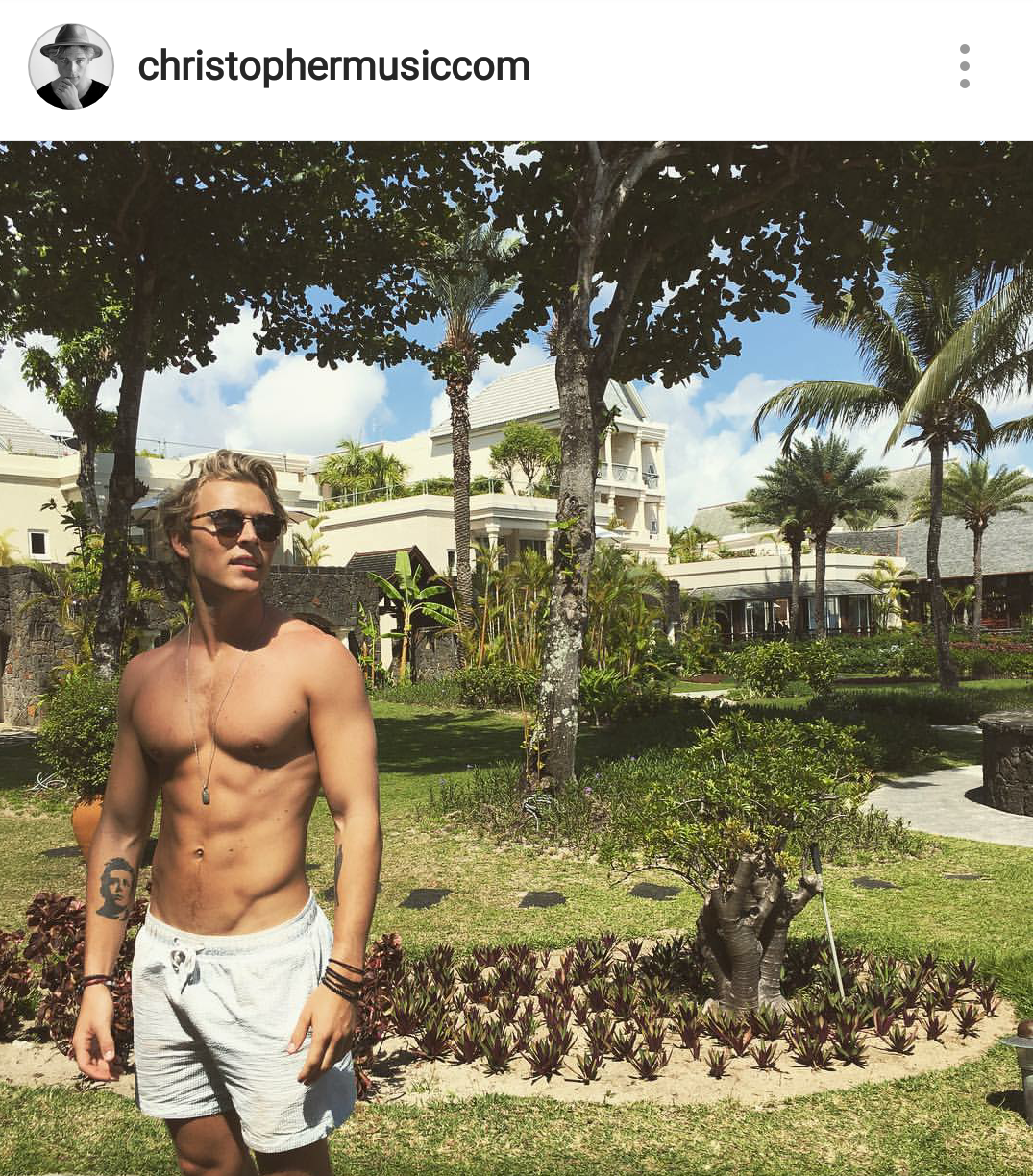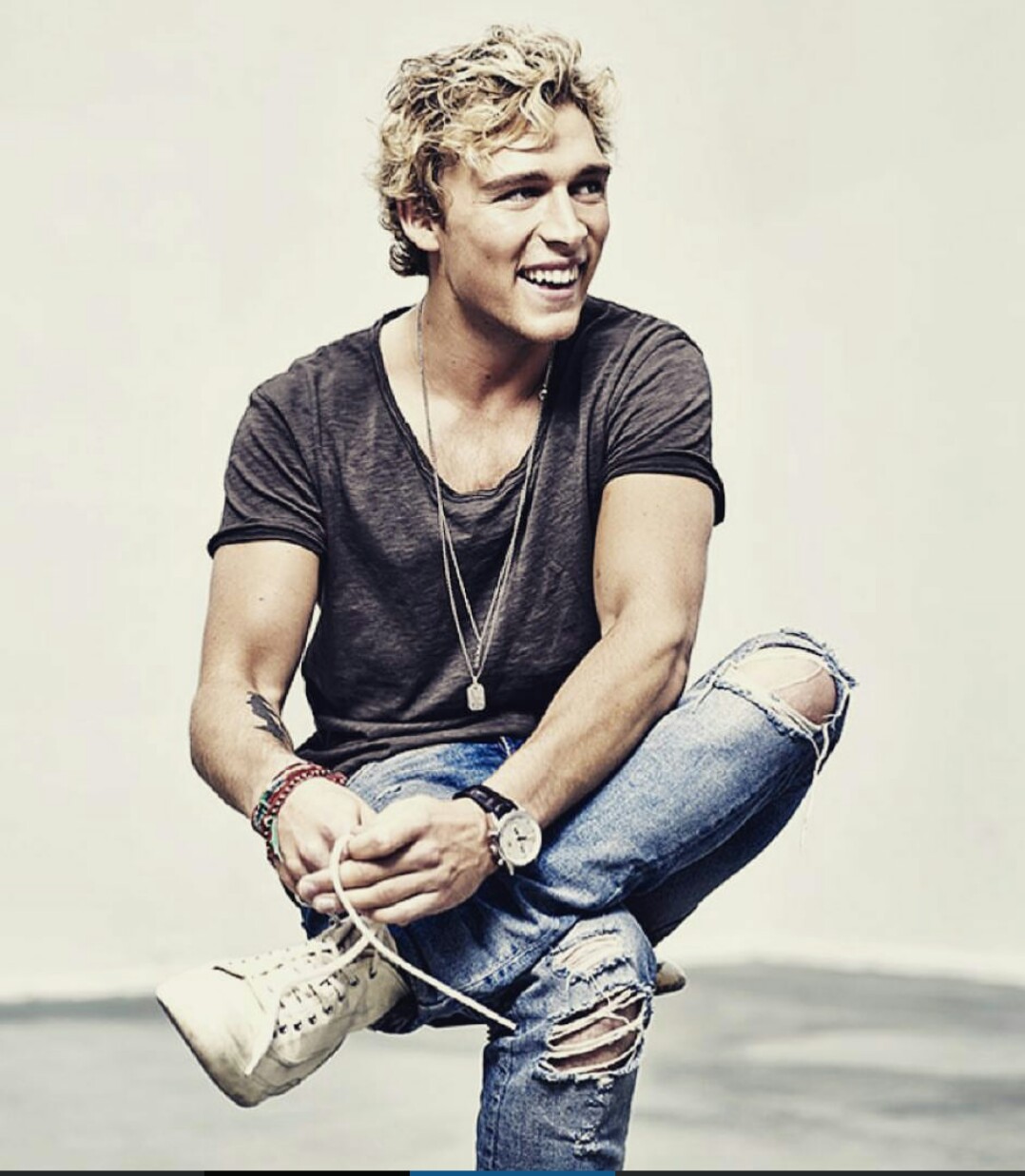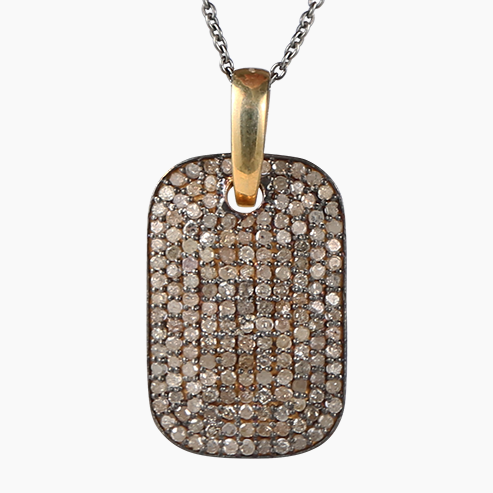 Okay tøser, her en lille julegave til Jer – Christopher i bar overkrop…. OG så med vores BADGE diamanthalskæde med 4.1 carat singlecut diamanter (9549kr). HOLD NU OP han ser godt ud. For tiden er han på ferie med sin smukke kæreste Cecilie, og mon ikke hun også synes, at det var et pænt lækkert foto hun knipsede herover? Det tror jeg på;)
Billedet har jeg nappet fra Christophers Instagram – og det er så dejligt at se, hvordan han bruger BADGE halskæden. Godt ser det ud i bar overkrop – men den er også super cool med mere tøj på – og Christopher har da også båret den til et mere råt look tidligere.
Smykker til mænd er SÅ cool – og denne halskæde er perfekt til det rå look, et par slidte jeans og en t-shirt. Så kører det. OG kan din kæreste bære det, så er det da også lækkert til en bar overkrop og shorts;)
Se flere smykker til mænd HER.
Christopher (og hans kæreste) bærer flere af vores smykker – og det er jeg super stolt af. Se mere HER.
ENGLISH
Okay girls, here's a little christmas gift for you – Christopher with a naked torso…. AND then wearing our BADGE necklace with 4.1 carat singlecut diamonds (1302 EURO). OMG he looks good. At the moment he's on vacation with his beautiful girlfriend Cecilie, and I think she also liked what she saw on this picture when she took it;)
The picture I've taken from Christophers Instagram account – and it's so nice to see how he wears the BADGE necklace. It looks good with a naked torso, but also when a bit more clothing on, which he has also used it for earlier on. Look at the second picture – so cool with the necklace for a pair of jeans and black t-shirt.
YES, jewelry are hot hot hot for men – and this necklace is perfect for the rock'n'roll look with a pair of jeans and t-shirt. AND if you boyfriend has the same torso as Christopher – it's hot with a naked torso;)
See more jewelry for men HERE.
Christopher (and his girlfriend) has often been spotted wearing our jewelry – and I'm so proud of it. See more HERE.