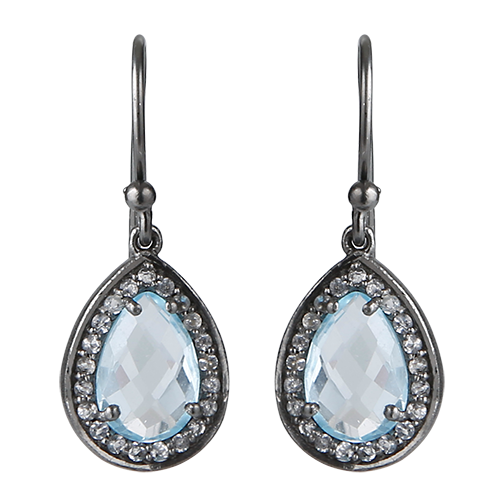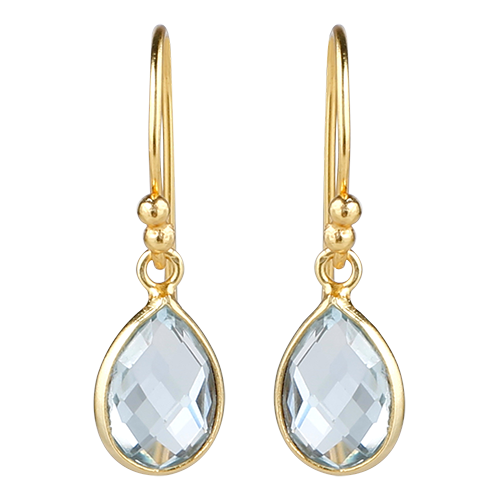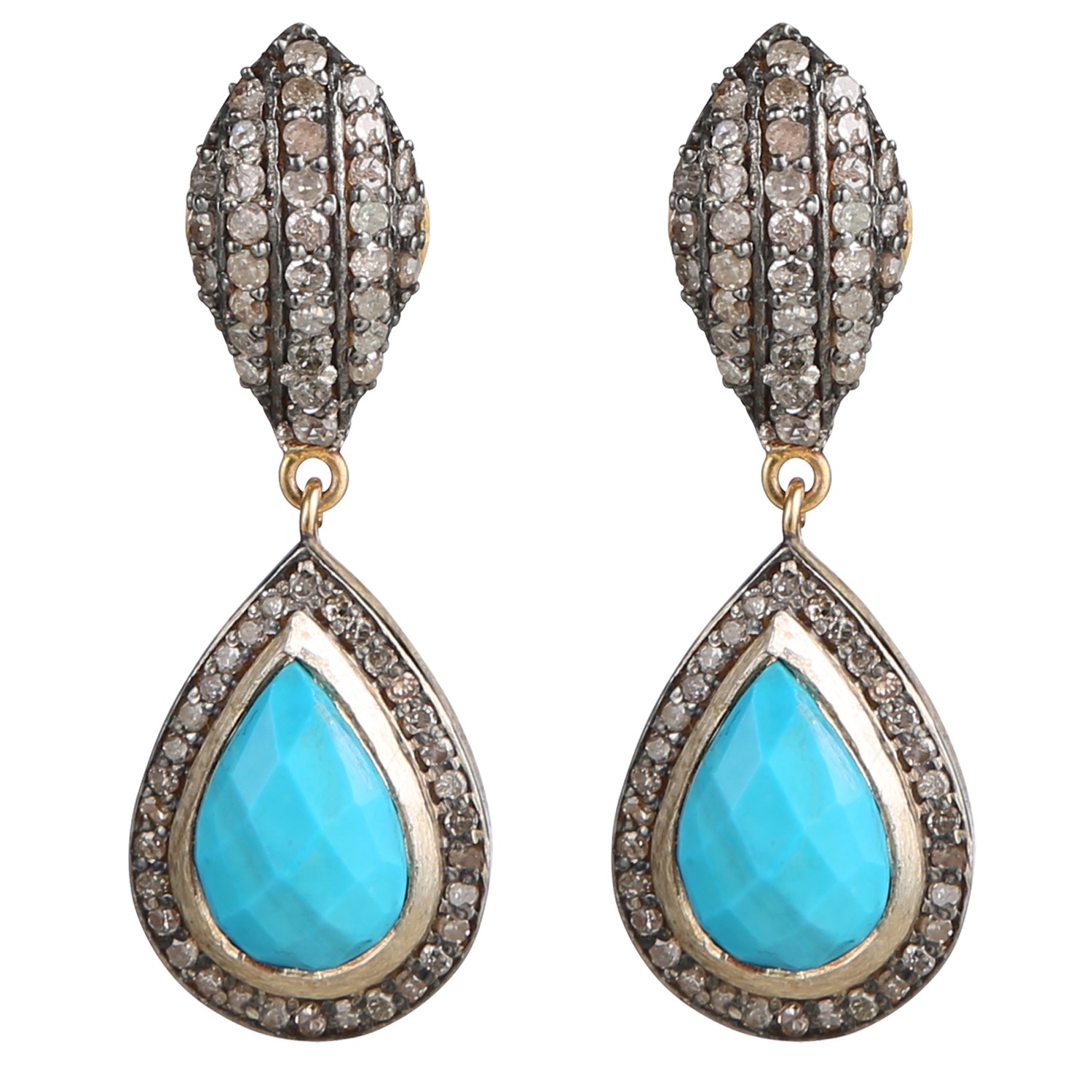 Kig din kæreste dybt i øjnene – har hun blå øjne? Og oven i det også blondt hår? Så har jeg to rigtig gode tip til dig og hvordan du finder en julegave, som hun med GARANTI bliver glad for.
Så læs dagens to tip – og vælg det ene når du nu skal ud og finde hendes julegave;)
Tip 1 – stoore øjne
Det er faktisk meget simpelt – et perfekt match til blå øjne er øreringe med blå ædelsten. Lige fra den lyse blå topas til den mørkeblå corundum. Alle fremhæver de hendes øjne og giver stoooore dådyrøjne. Se et par eksempler herover – noget for enhver smag, fra den rå til den feminine:
Det rå kvinde med blå øjne: ENCHANTED øreringe med blå topas og hvide topas ædelsten i sort sølv. Perfekt til kvinden der gerne går i læderleggings og er vild med det rå look.
Den feminine kvinde er perfekt med et par PURE DROP øreringe i forgyldt sølv med blå topas ædelsten, smukt og feminint.
Prikken over i'et uanset om din udkårne er til det rå eller feminine look, det er NORMA TURQUOISE øreringene med turkis og diamanter. JA alle kvinder er vilde med diamanter – og den turkise ædelsten er guddommelig til en kvinde med blå øjne…
Så derfor – forkæl din udkårne med et par øreringe med en blå ædelsten, ELLER en ring med en blå ædelsten. For ja, ringe har vi jo også ofte oppe ved ansigtet;)
Tip 2 – glansfuldt hår
Jaaa den har du ikke lige set komme. Men faktisk kan du give shine til håret med en smuk transparent facetslebet ædelsten. Har din udkårne blond hår, så vælg en ædelsten med hvid topas eller lemon topas ædelsten. Det er perfekt og giver håret et smukt skær.
Til den helt lyseblonde kvinde er det smukt med øreringe med hvid topas ædelsten.
Til kvinde med mere blond/beige hår er det perfekt med lemon topas ædelsten.
Se et godt udvalg HER.
Læs desuden meget mere om smykkestyling HER.
HUSK også, at du altid er velkommen i vores butikker i enten København eller Århus – og vi hjælper dig hellere end gerne med at finde den perfekte gave.
NÅÅÅ ja, mine to tips gælder selvfølgelig også med brune øjne (brune ædelsten), grønne øjne (grønne ædelsten), brunt hår (brune ædelsten) etc.
Tidligere i dag var jeg LIVE om dagens tip:
ENGLISH
Look your girlfriend in the eyes…. Which color are they? Blue? If they are both blue AND she's having blonde hair, then I've got two very good tips for you, how to find her the perfect christmas gift. A gift I'm promising you that she's going to love. So read hereunder, and suddenly it will get very easy for you to find her perfect christmasgift;)
Tip 1 – big eyes…
It's actually very easy – a perfect match for blue eyes are earrings with blue precious stones. From high blue topaz to dark blue corundum. They all highlight her eyes and makes them big and beautiful. Take a look at a few examples above – right from the rockchick to the feminine lady.
The woman liking the edgy look is perfect wearing the ENCHANTED earrings with blue topaz and white topaz in black silver. They will match her leather leggings perfect!
The more feminine ladylike woman would LOVE the PURE DROP earrings with blue topaz in gold-plated silver. So elegant and perfect.
OOOOH and ANY woman would die for the NORMA TURQUOISE diamond earrings with turquoise and diamonds. I'm telling you these are a catch, they will really highlight her eye color and be a perfect match whether she loves wearing black or colorful clothes.
So remember – if you'r girlfriend have blue eyes, spoil her with a pair of earrings with a blue precious stone. OR it can also be a ring with a blue precious stone – we actually have our hands quite a lot close to our face, so the blue stone in the ring will also highlight her eyes.
Tip 2 – make the hair shine…
Yes, you might never heard this one before. But you can actually add some shine for your hair by wearing a pair of earrings with a transparent precious stone in the same color.
If you're very blonde – then wear white topaz.
If you're blonde/brown wear lemon topaz.
See some good matches HERE.
So with these two tips I think you are ready to find the perfect gift for your lady, right?
AND remember you can always visit us in our stores in Aarhus and Copenhagen – and let us help you finding the perfect match.
Also, you can read more about jewellery styling HERE.
OOOH by the way – the same two tips works for brown eyes (brown stones), green eyes (green stones), brown hair (brown stones)…