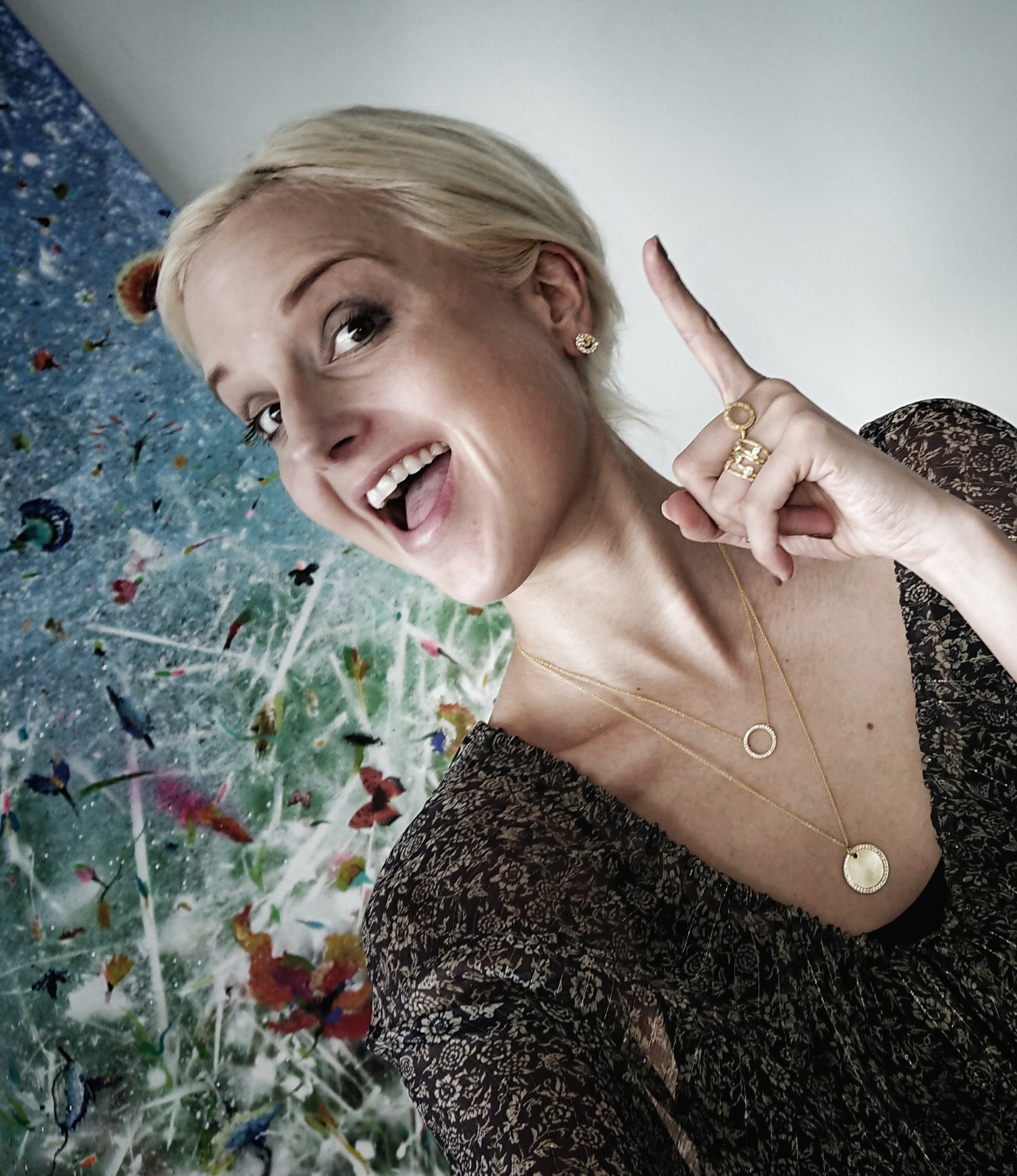 Ja, nu skal jeg fortælle dig én ting. Vi kvinder er SKIDE gode til at lave forretning. Jeg vil faktisk vove at påstå, at vi er bedre end de fleste mænd. Vi kvinder har nemlig en intuition der siger spar to, en intuition der hjælper os til at gå i den rigtige retning. Det gælder bare om at bruge den – dvs. at TURDE bruge den. Hvor vil jeg så hen med den påstand? Joo jeg vil herhen hvor jeg er nu – nemlig her på bloggen inspirere dig til at blive selvstændig. Både som konkret selvstændig med eget cvr-nummer og hele pivtøjet, men også som medarbejder i en virksomhed. For det handler om mentaliteten – at tænke som en selvstændig erhvervsdrivende, uanset hvad du laver.
Jeg har nu selv været selvstændig erhvervsdrivende med JEWLSCPH i mere end 11 år, og jeg er vild med det. Inden da rejste jeg kloden tynd som model, jeg var kommunikationskonsulent for Statens Ejendomsselskab A/S – hvor jeg stod for udviklingen af hele deres kommunikationsstrategi etc. – og så har jeg også været PA for en direktør, arbejdet i en tøjbutik, solgt disney-bøger på telefonen. Kort sagt, jeg har prøvet en hel del;) Nåå ja, og så har jeg også en BA i medievidenskab og økonomi fra Københavns Universitet.
Altsammen har været med til at give mig den bagage og viden – som jeg nu har besluttet mig for at dele med Jer. Her på bloggen vil jeg derfor tage forskellige emner op som erhvervsdrivende – det kan være emner jeg kommer på, men I er også velkomne til at komme med spørgsmål/emner. Der er i hvert fald nok at tage af;)
Hvad siger I til det – er I friske på at følge med og blive inspireret?
ENGLISH
YES, let me tell you one thing. Women are SO good at doing business – I dare to say we are even better than men…. Why? Because we have a very strong intuition – helping on in choosing the right decisions. It's just a matter of daring to use it. So why I'm writing this now? Because I've decided to start a new blogpost serie with inspiring blogs about life as a businesswoman. I want to inspire you to become more business minded – either as owner of a particular business following your dreams – but also as employer. What is important is to have the mind of a business women. Staying strong and true to your values.
I've had my own business JEWLSCPH in more than 11 years – and loving every minute. Before this I worked as a model travelling all around the world, and then I also worked as Markeetingsdirector for the governments property company "Statens Ejendomsselskab". I've also worked as PA for an CEO, worked in a clothing store, sold Disney-books through phone sales etc. E.g. I've tried quite a few things – very different things. Oooh yes, and then I have a BA in media a economic from Copenhagen University.
Altogether everything has made me to who I am today, and giving me the knowledge to do what I do. And this knowledge I would like to share with you, and hopefully inspire you in your own career. Therefore I will here on my blog write about different topics I find relevant, but you are also more than welcome to ask for topics to talk about? Just let me know:)
So what's up – you think this is a good idea?