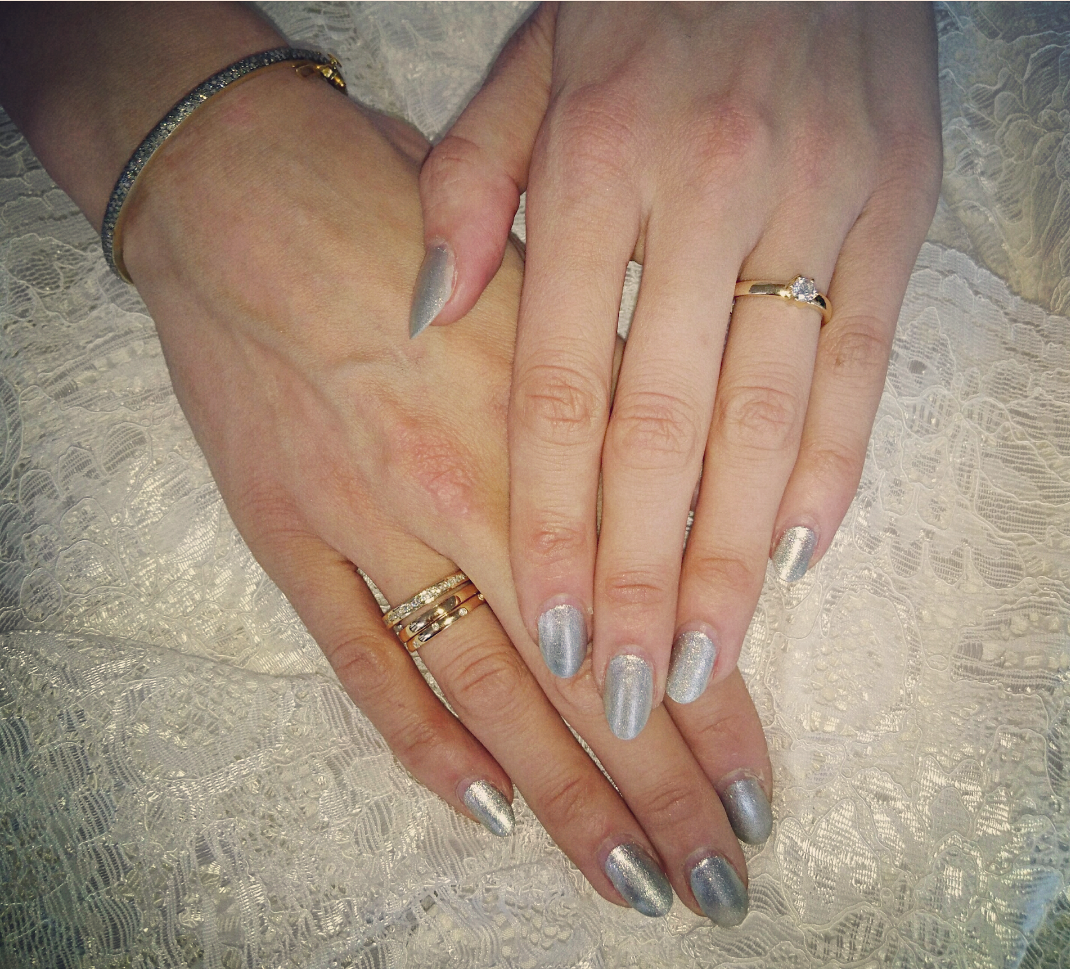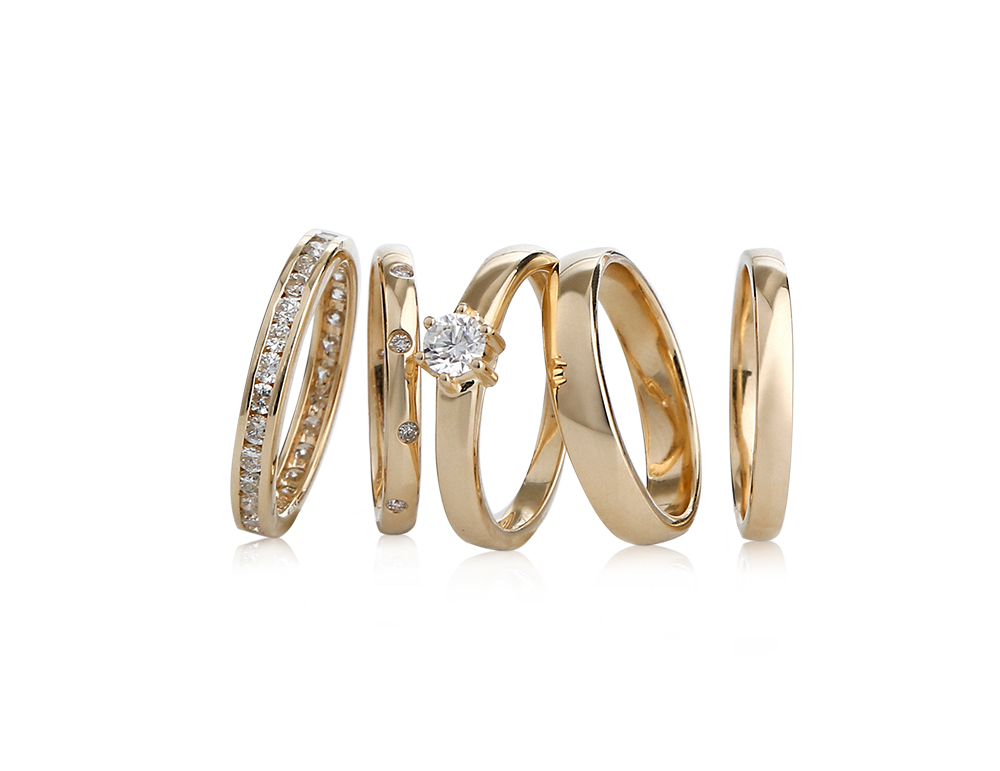 Mon der er nogen der har været på knæ for mig? Næææ ikke endnu;) Meeen jeg flasher lige vores LOVING kollektion med forlovelses- og vielsesringe, for det er sikkert og vidst – bryllupssæsonen er i den grad er over os. Mange mænd går med friertanker – foråret er  jo en perfekt "frier"- sæson med et væld af romantiske muligheder. OG så er foråret også en sæson hvor mange bliver gift, og derfor leder efter de rette vielsesringe.
FORLOVELSESRINGEN
Hvad angår forlovelsesringe, så har jeg efterhånden guidet mange mænd til den rette model, og den perfekte forlovelsesring forbliver den helt klassiske model THE ROCK. Hvorfor? Fordi det er en klassisk, tidløs ring – der passer til alt og klæder enhver kvindehånd og ikke mindst stil. Størrelsen på diamanten? Det kommer an på budgettet:)
På billedet ser du THE ROCK med 0.28 carat brilliantsleben diamant (pris 39.999 kr.). Men modellen kan laves helt ned til priser fra 20.000 kr.
VIELSESRINGEN
Når forlovelsesringen er fundet og brylluppet på vej, så skal der findes vielsesringe. På billedet bærer jeg vores tre modeller: LOVING LADIES BAND (5499 kr.), LOVING LADIES SPARKLE med 0.08 carat brilliantslebne diamanter (8499 kr.) og LOVING PRECIOUS BAND med 0.95 carat brilliantslebne diamanter (44.999 kr.). Så uanset om man er til det helt enkle eller det funklende – så kan findes det hos os. Til manden er der den helt enkle model LOVING MEN'S BAND (9499 kr.).
Nååå ja morgengaven? Hvad med det smukke PRINCESS diamantarmbånd? det vil enhver kvinde elske – ligesom dig – resten af livet (35.999 kr.)
Inspiration til flere bryllupssmykker – lige fra brudens øreringe til gæstens? Se mere HER.
HUSK også, at med smukke ringe følger også en ansvar for flotte negle – mine er lavet af Tessa fra Unique Nails. Du tror det måske ikke, men det er to uger siden de er lavet og se hvor smukke de er fortsat. Gelish holder!
ENGLISH
Did anyone ask the question for me? Well not – yet;) But I still like to flash our LOVING collection with engagementrings and wedding bands – which we launched last year. One thing is certain these days – we are entering the wedding season. Spring is bot the perfect time for men to pop the question – and many couples also choose the spring to have their wedding. Such a romantic season.
THE ENGAGEMENT RING
So what is the perfect engagementring? Well, having helped quite a few men during my years, I have to say – the perfect engagementring is as THE ROCK, you see I'm wearing at the picture. It's classic, timeless – and fits any style and personality. A ring for life. I'm wearing it with 0.28 carat brilliant cut diamonds – but it can be made with the size of stone you ant – both bigger and smaller.
THE WEDDING BANDS
When the question has been popped and the wedding is in the calendar, it's time to find the perfect wedding bands. I'm wearing the LOVING LADIES BAND (715 euro), LOVING LADIES SPARKLE with 0.08 carat brilliant cut diamonds (1170 euro) og LOVING PRECIOUS BAND with 0.95 carat brilliant cut diamonds (5850 euro). So whether you're looking for a classic look or sparkling look, you can find it. For the man we have the classic model LOVING MEN'S BAND (1235 euro).
Oooh the morning gift? What about the stunning PRINCESS diamond bracelet? Your wife would love it – and you – forever…
Remember also, that wearing beautiful rings also ask for nice nails – take note of mine, they are made by Tessa at Unique Nails. It's actually two weeks since they where made and look how good they still look. Relish rocks!