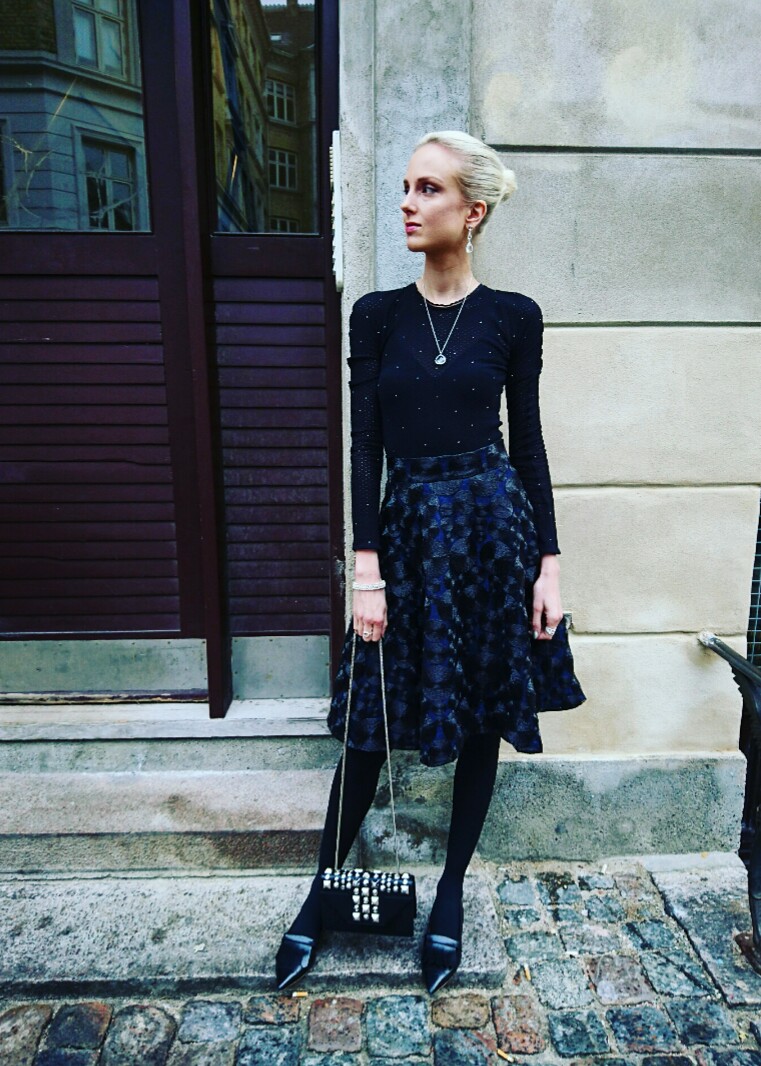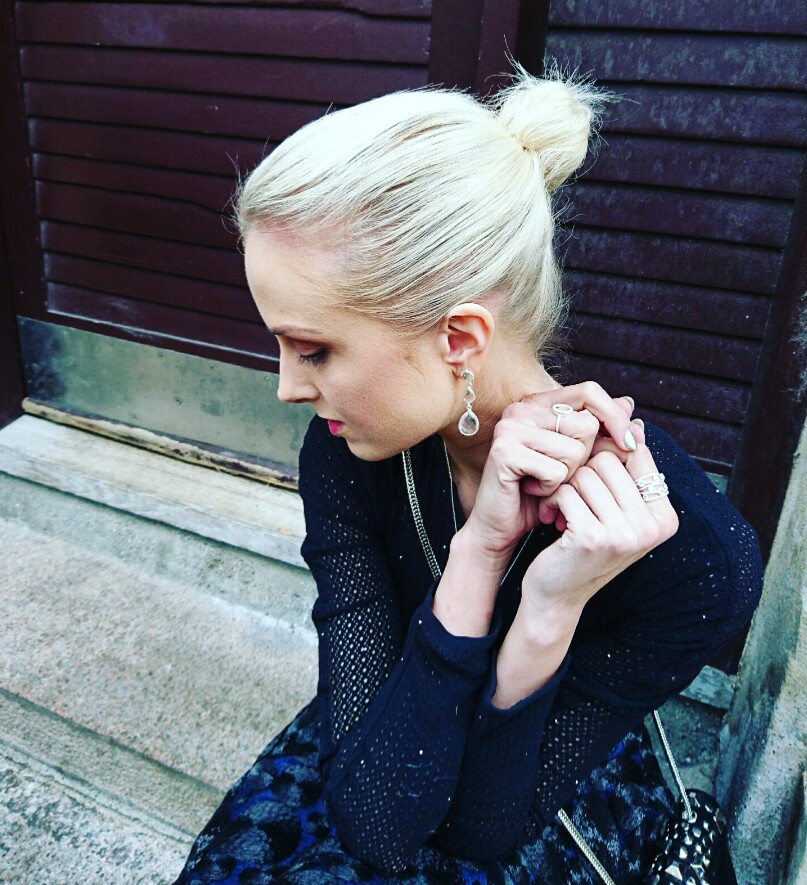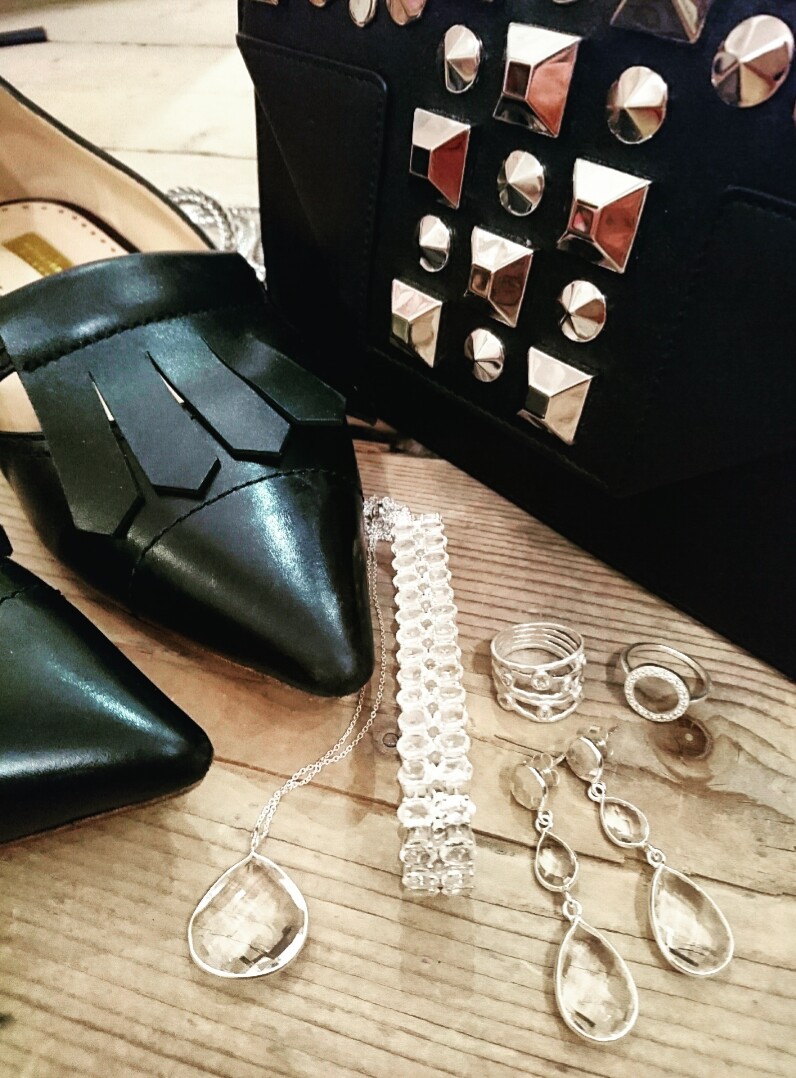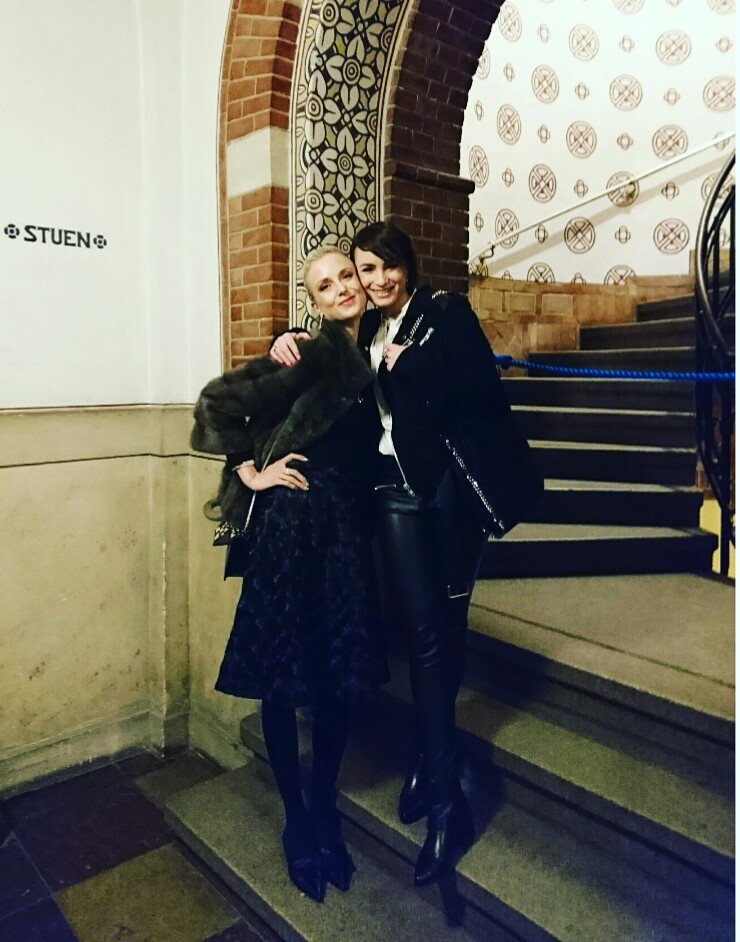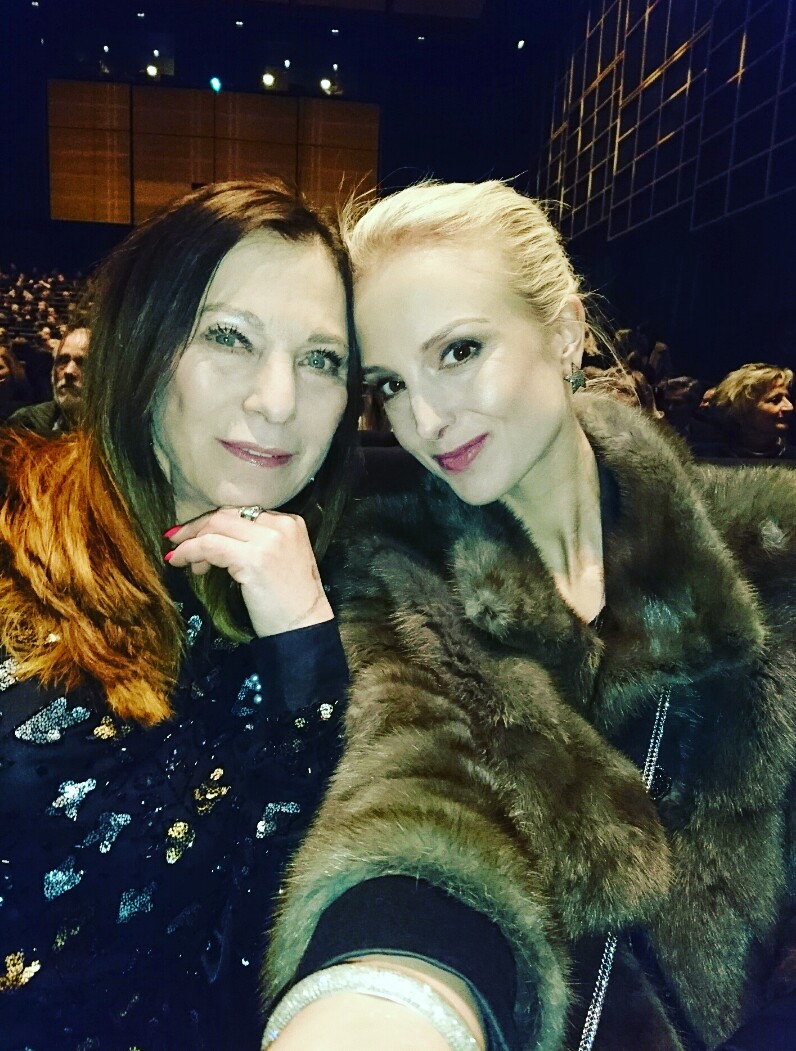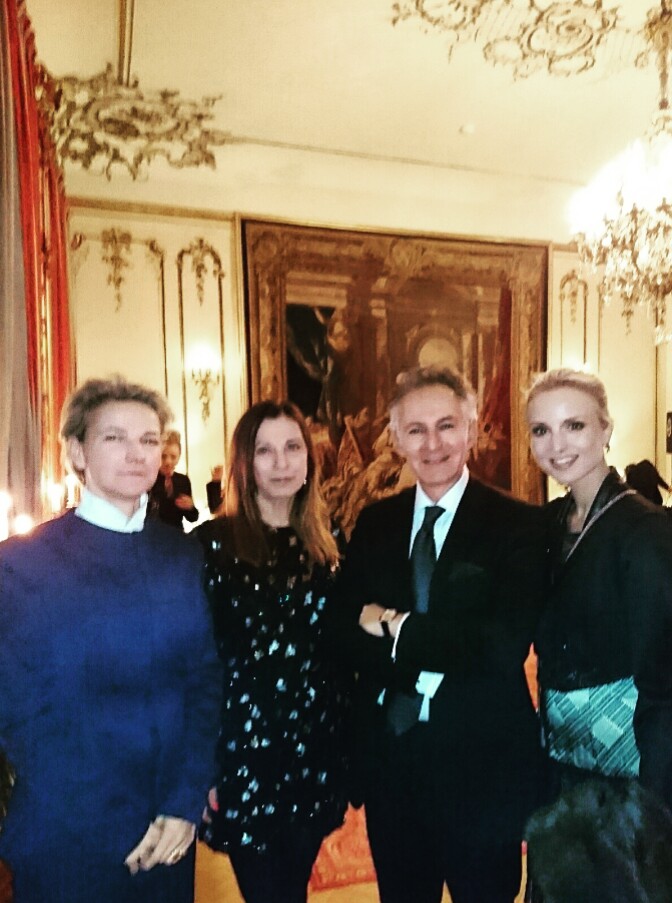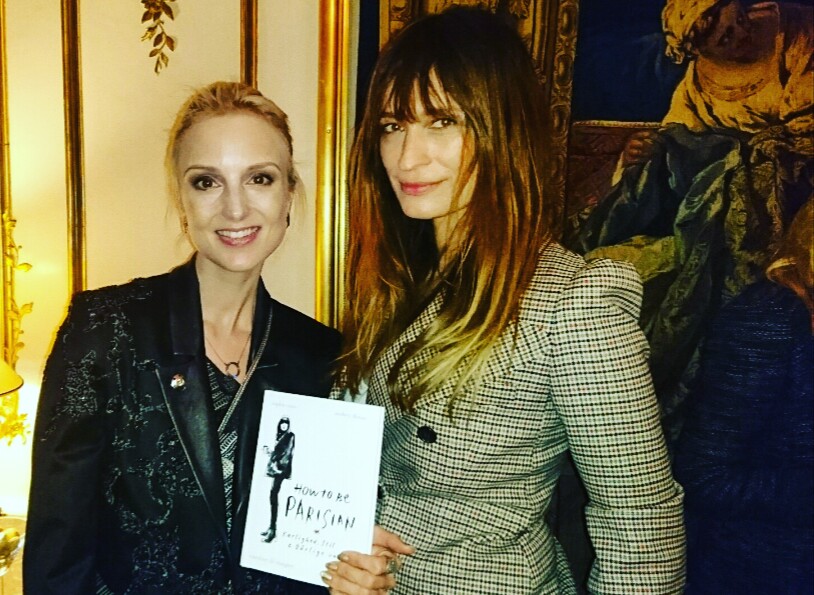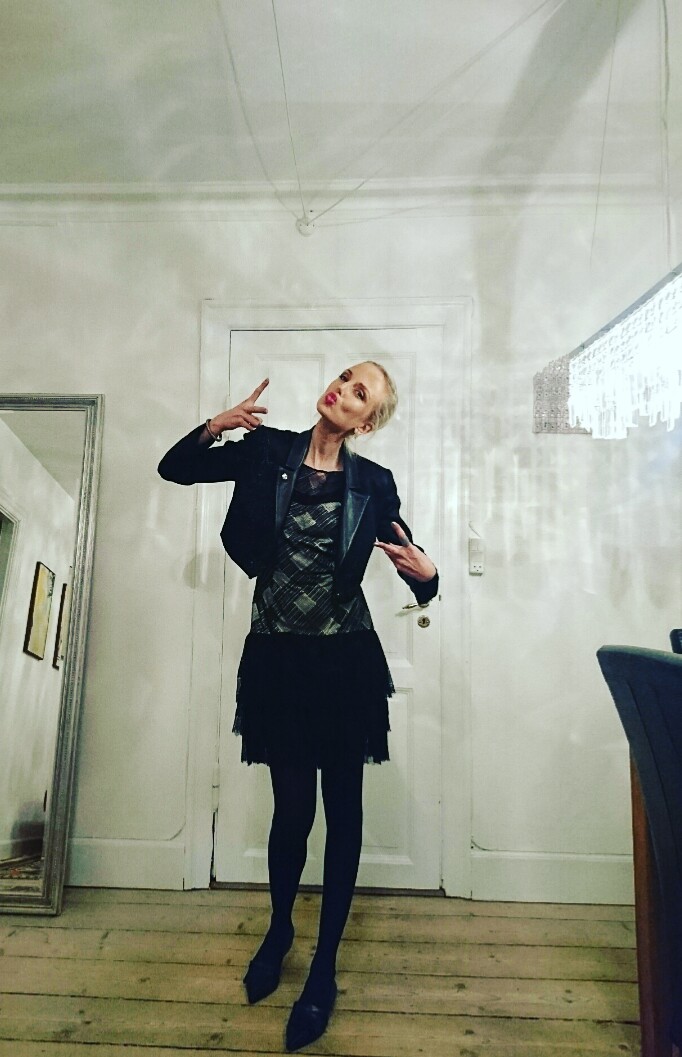 Fredag var modeugens sidste dag – og sikke en af slagsen. Jeg startede med at se Nicholas Nybros inspirerende show på Københavns Rådhus med min gode veninde Claudia Rex. Derefter gik turen kort hen til ParkZones p-plads ved Vesterport St. – hvor nogle af Jer måske husker jeg fik en meget uretfærdig bøde forleden (læs HER). Medierne er heldigvis enige med mig og har nu også taget sagen op – jeg håber det kan få ParkZone til at ændre deres indstilling!
Derefter kørte jeg et smut forbi min veninde Cordelia der har butikken Elviro by Cordelia på Østerbro.  Det var længe siden jeg havde set hende, så udover jeg lige ville sige hej, så skulle jeg se hendes nyheder. Så mange lækkerier! Jeg var dog så presset på tid, at jeg ikke kunne beslutte mig for at købe noget – big world problems 😉
Jeg hastede videre hen til Stasia for at samle hende op, så vi kunne følges hen til 'den Sorte diamant', hvor vi var inviteret til foredrag med stilikon og rollemodel Caroline de Maigret. Caroline skulle interviewes af Ellen Hillingsøe om hendes bog 'How to be parisien' der netop er udkommet på dansk. Bag eventet stod den franske ambassadør Francois Zimeray, der er ekstraordinær god til at forene fransk og dansk kultur – han inviterer ofte til meget spændende events.
Efter interviewet var vi inviteret til reception på Den Franske Ambassade, hvor vi selvfølgelig også kunne møde aftenens æresgæst Caroline de Maigret. Jeps jeg fik da også et billede;)
Jeg er VILD med at blive inviteret til diverse events af den franske ambassadør, for jeg ved bare, at ethvert event med dem som afsender er i top-klasse. Takket være ambassadøren selv, samt hans super søde PR-manager Benedicte Hausmann.  De sørger for at man føler sig velkommen – og åbner døren til den Franske Ambassade. Og så i en tid hvor mange frygter morgendagen – R E S P E K T!
Tak herfra til alle der var med til at gøre min modeuge fantastisk – vi ses til august.
ENGLISH
Friday was the last day at this seasons Copenhagen Fashion Week – and what an extraordinary day. Starting with the inspiring show by Nicholas Nybro at Copenhagen City Hall with my friend Claudia Rex. Then a quick interview with TV2 LORRY about my very unfair parking-ticket from ParkZone (read more HERE). It shows I'm not the only one who've had this bad experience, and luckily the medias put a focus on it now. Let's hope something changes…
After the interview I popped by my friend Cordelia at her shop 'Elviro by Cordelia' to see new in, so many nice things…. But being late I couldn't decide for buying anything (yes, big world problems….). I rushed into Stasia picking her up and going to an interview with Caroline de Maigret.
We where invited by the french ambassador Francois Zimeray – who is so kind and very good at hosting great events connecting french and danish culture.  This event was extraordinary. The purpose of the event was an interview with Caroline De Maigret focusing on her book 'How to be parisien' which just launched in danish.  The interview was made on stage at 'The Royal Library' and all tickets sold out. And I can understand – Caroline is both a rolemodel and a stunning woman, inspiring for all women. The interview was made by Ellen Hillingsøe, which she did very good.
So what is the book about? Well in short it's about loving who you are and not trying to be someone you're not. Remember no-one is perfect, and your life is your life! And… Be inspired by the parisien ladies 😉
After the interview we where invited for an exclusive event at the French Embassy at Kgs. Nytorv. I LOVE to attend events here – such a beautiful place and both the ambassador and his PR-manager Benedicte Hausmann are extraordinary good at making sure everyone is having a good time. And then in a time with all the bad things happening – it shows even more greatness and R E S P E C T!
Oooh and yes, of course I got a picture with Caroline and her book.
Thank you to the french ambassador Francois Zimeray and Benedicte Hausmann for a perfect finale of Copenhagen Fashion Week.
And THANK you for everyone making my Fashion Week so good – see you in august.
JEWELLERY
Earrings ELEGANT DROPS silver + white topaz / Necklace GRACIOUS silver + white topaz / Bracelet MARVELOUS silver + white topaz / Ring TWISTED GEM silver + white topaz / Ring HALO silver + white topaz
LOOK
Top + tights – Wolford / Skirt – Bøgelund-Jensen / Flats – Rupert Sanderson / Clutch – Saint Laurent
HAIR & MAKE-UP
Malene Windekilde – The Powderroom CPH