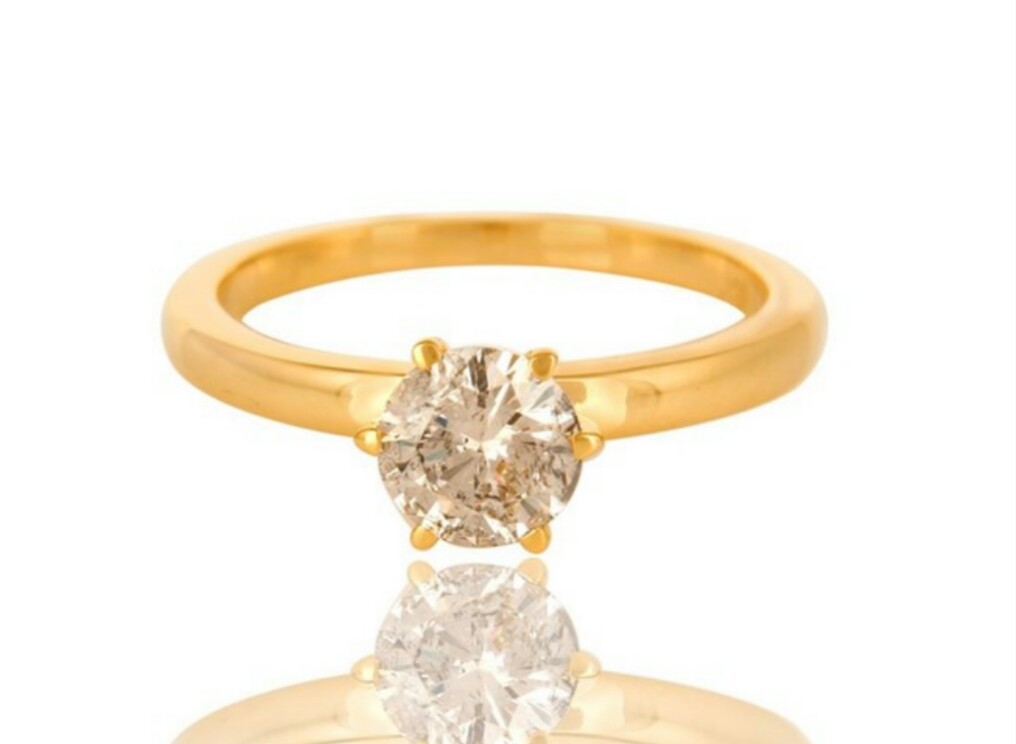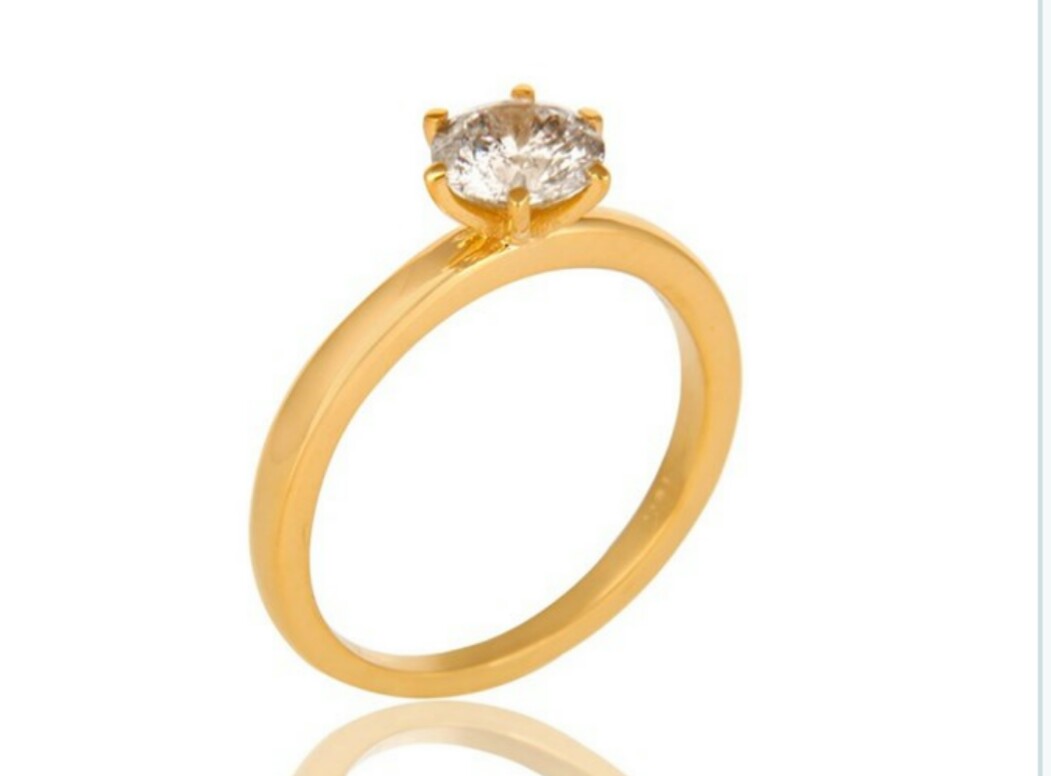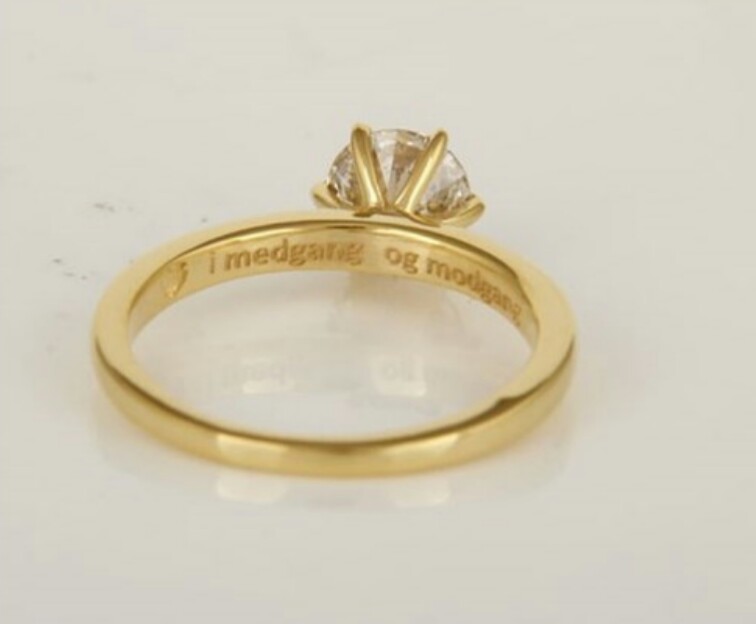 Gør et kup og gør din kommende hustru ELLEVILD. Fri til hende med denne skønhed af en forlovelsesring,  med 0.77 carat brilliantslebet diamant i 18 karat guld.
Ringen er str 52 (kan justeres +/-2) og indvendigt graveret: 💚 i medgang og modgang.
Selve brillianten er Clarity: SI og Color: I1.
Normalpris er 100.000 kr – det er en stor brilliant. NU – 35.000 kr.
Er du interesseret,  så send mig en mail
ENGLISH
Make a bargain AND make your future wife happy – pop her the question with this stunning engagementring with 0.77 carat brilliantcut diamond in 18k gold.
The ring is size 52 (Can be adjusted +/-2 sizes)  and inside is engraved: 💚 i medgang og modgang
The brilliant is Clarity: SI and Color: I1
Normal retailprice approx 100.000 kr – NOW: 35.000 kr.
If interested send me an mail.