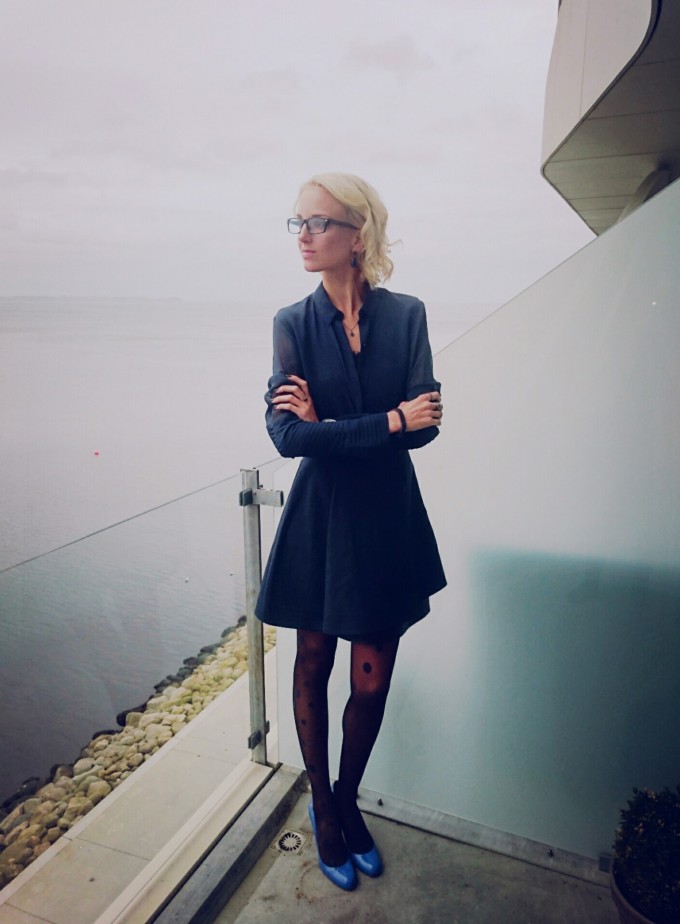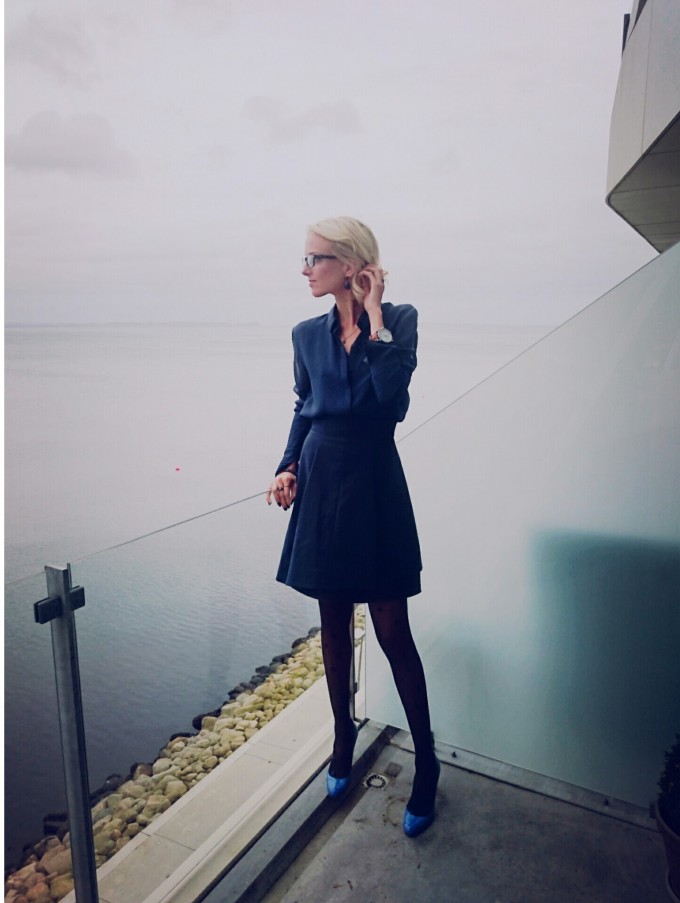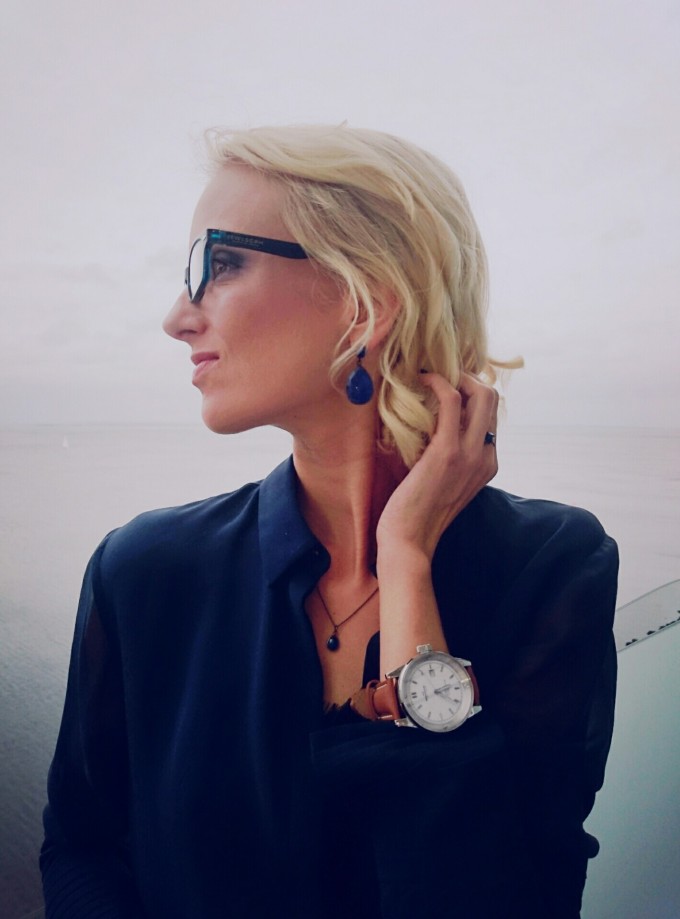 Ååååh kan man andet end elske den udsigt? Jeg ved jeg har sagt det før – men jeg ELSKER simpelthen udsigten fra vores lejlighed i Århus….  Og ja Århus i det hele taget. Endnu mere nu hvor vi også har åbnet en butik på Klostergade 3 i Latinerkvarteret – så er der endnu en RIGTIG god grund til at tage 'Hjem til Århus'. Journalist Helle Bill Madsen fra Her & Nu var forleden forbi med fotograf Niels Henrik Dam, og det kom der en flot artikel ud af – om mig, Århus og vores butik. Se herover et uddrag af den 3-siders artikel.  Resten af artiklen må du læse i ugens Her & Nu (nr 48) – og læs bla hvad jeg sover i… Mon det er Chanel no. 5? Eller produkter fra Dermalogica?
Mit look til interviewet matchede det smukke hav – og vores lejligheds indretning. Blåt… Smykkerne med blå aventurin, blå corundum og hvid topas ædelsten kombineret med sort sølv, giver et perfekt og råt look.
ENGLISH
Ooh I love this view. I know I've said it before – but I love this view from our appartement in Aarhus SO MUCH.  And I LOVE being in Aarhus – even more now when we've just opened our shop at Klostergade 3 in 'Latinerkvarteret'. One more reason 'Going home to Aarhus '. A couple of days ago journalist Helle Bill Madsen from Her & Nu stopped by with photographer Niels Henrik Dam. The result – an 3-pages article – you get a sneak peek of above. The rest you can read in this weeks Her & Nu (no. 48) – and also get my reply on what I'm sleeping in…. Chanel no. 5? Or Dermalogica?
My look for the interview matched the beautiful colors of both the ocean and our appartement – blue… And jewellery with blue precious stones such as blue aventurine and blue corundum combined with black silver for a cool look.
Smykker / Jewellery
Earrings MAJESTIC black silver + blue aventurine / Necklace PURE DROP black silver + blue aventurine / Bracelet MARVELOUS black silver + blue corundum / Ring PRECIOUS CIRCLE black silver + white topaz / Ring ICONIC black silver + blue corundum / Ring POWER SIGNET black silver / Readingglasses IRIS blue / Watch MANNICHE Timepieces
LOOK
Skirt + top – Dorothee Schumacher / Tights – Wolford / Pumps – Christian Louboutin
Hair & Makeup – Karina Staniok Thomsen