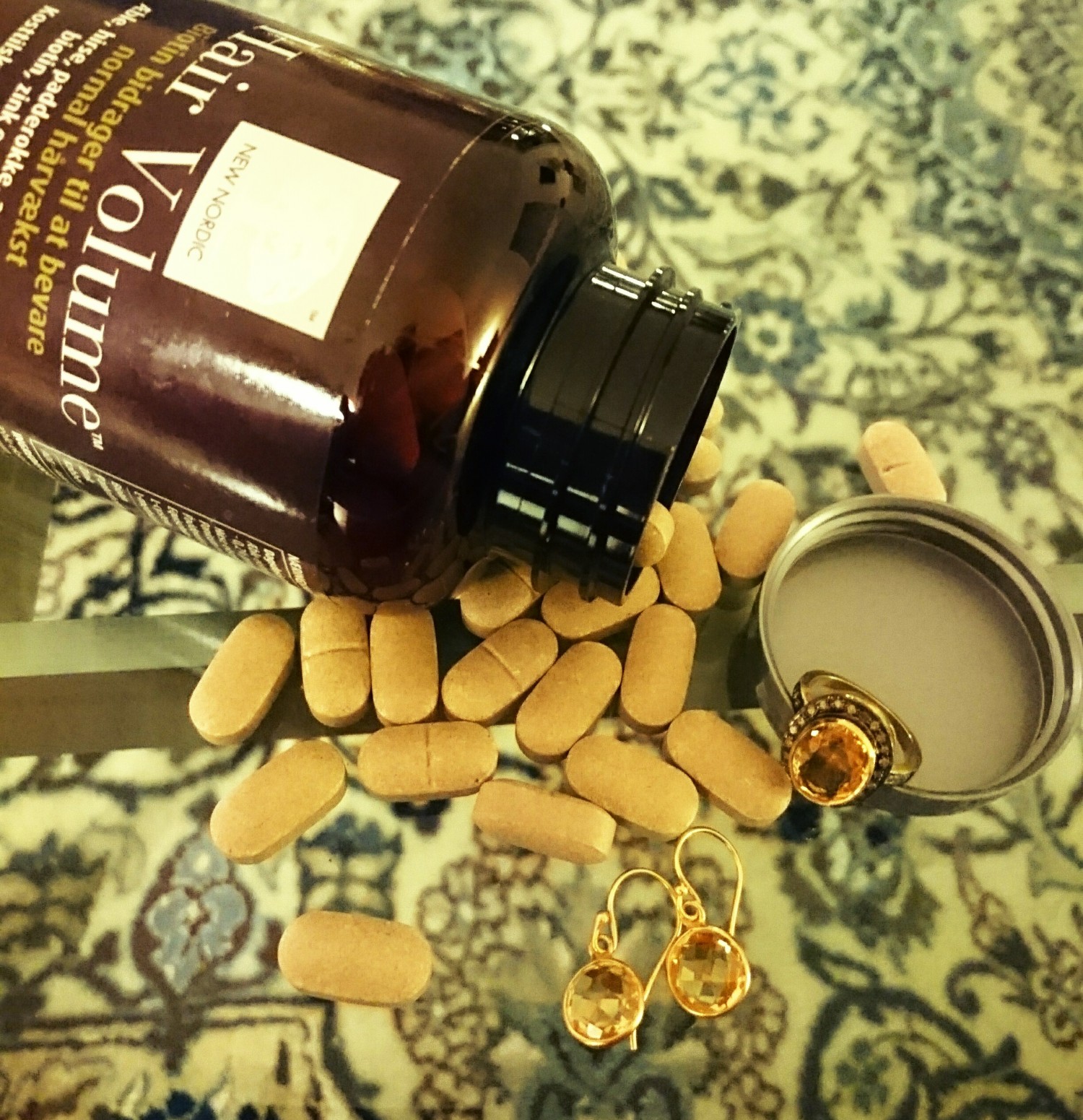 Jaaa tænker du, hvad har hun NU gang i? Det skal jeg sige dig. Hvis du følger godt med her på bloggen ved du også, hvor meget fokus jeg lægger på smykkestyling og hvad smykker kan gøre for dig og dit look. Ikke kun ift. dit look med tøj, sko etc., men i høj grad også ift. at understrege dine træk – lige fra øjenfarve til ja, hårfarve. Hårfarve tænker du… Hvordan kan et par øreringe fremhæve hårfarven? Joooo det kan et par øreringe, hvis du vælger dem i samme nuance som hårfarven og så en transparent ædelsten. Det skær og glans der er i ædelstenen, det spejler sig i håret, der vupti, får mere glans. Dvs. til mig – med lyst/blondt hår – er det flot med enten citrin eller lemon topas ædelsten. Til mørkt/brunt hår er det smukt med røgtopas ædelsten, og til hvidt/gråt hår er det perfekt med hvid topas ædelsten. Giver det mening? Prøv selv:) Husk også, at din ring også kan gøre noget – tænk over hvor meget vi bruger hænderne oppe ved ansigtet. Så ja, en ring med en ædelsten der matcher håret – kan også give håret shine….
Læs meget mere om smykkestyling HER.
På billedet i toppen ser du øreringe FACETED CIRCLE og ring GLORY – begge med citrin ædelsten. Ringen har også 0.35 carat singlecut diamanter.
Nååå ja, udover at jeg giver håret shine med valg af ædelsten – så giver jeg det også shine indvendigt fra. Det gør jeg med Hair Volume tabletter – jeg køber hos Med24 – som gør mit hår stærkt og sundt.
ENGLISH
Okay, what am I up to know? Well, if you are following me here on my blog, instagram etc. Then you should by now know how much time I use on jewellery styling and how the jewelry can underline your personality – e.g. your eyes, cheekbones, and yes, your haircolor. Haircolor you think… And how can jewelry enhance your haircolor. Well I'm telling you. If you choose a pair of earrings in the same color as your hair – the shine from the earring will reflect on the haircolor. This means for example for me and my blonde hair, it's nice with a pair of earrings with citrine or lemon topaz precious stones. For brown hair try smoky topaz. For grey/white hair try the white topaz… does it make sense? Try it:) Oooh and yes, remember that your rings also make a difference. Think about how much we use our hands close to our face – so actually a ring can also affect your haircolor.
Read more about jewellery styling HERE.
On the picture you'll see the earrings FACETED CIRCLE and ring GLORY – both with citrine precious stones. The ring also have 0.35 carat single cut diamonds.
Oooh and yes, just as I make my hair sparkle with the jewelry – I make sure also to get my vitamins for my hair. So I'm totally addicted to Hair Volume – buying it online from med24 – making my hair healthy and strong.