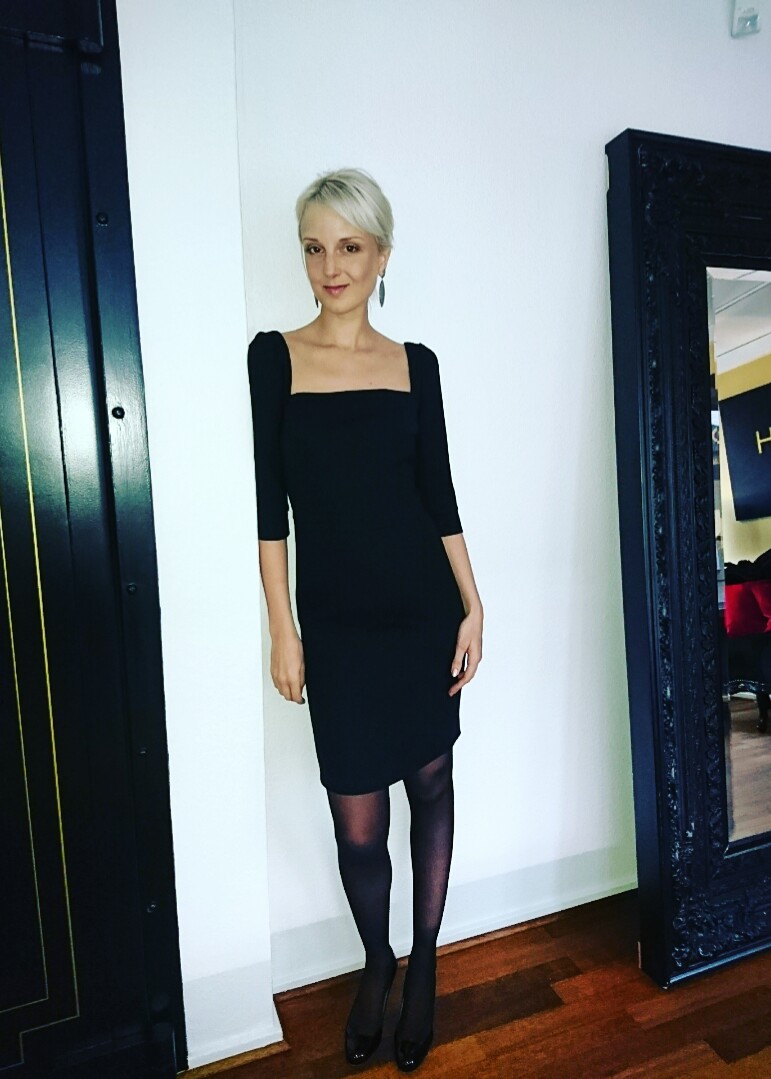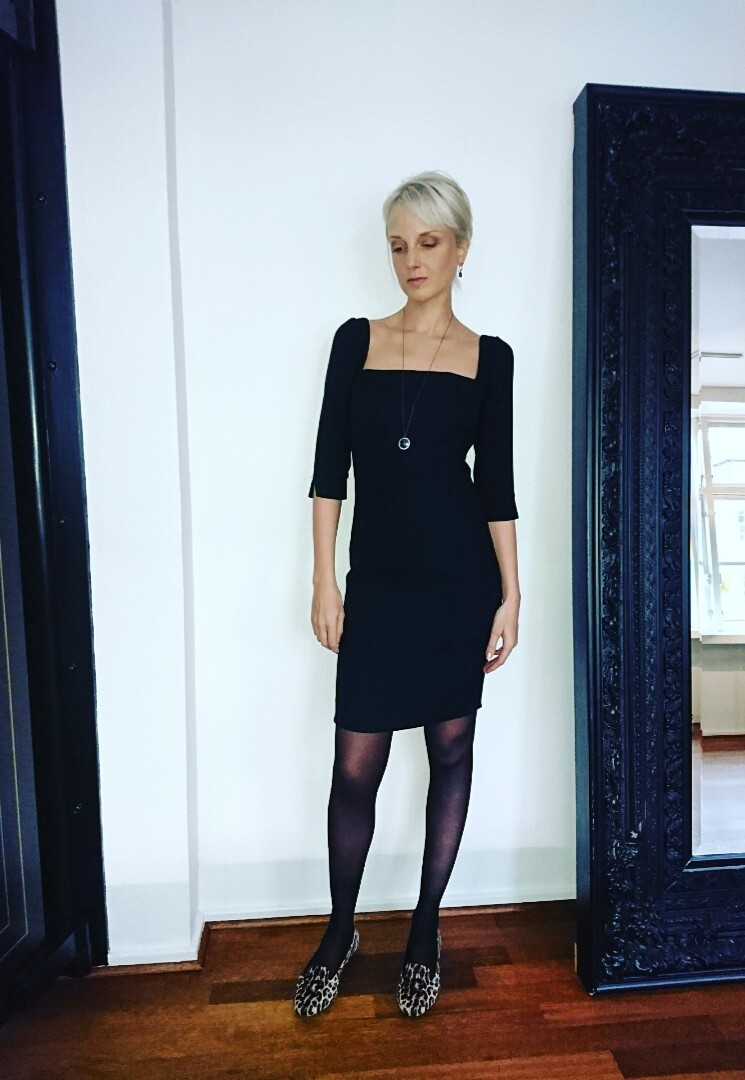 Samme kjole – men vidt forskellige looks. Den lille sorte kjole (her fra STASIA) er et must-have i enhver kvindes garderobe og kan bruges til både hverdag og fest, det handler "bare" om stylingen. LÆS: smykkerne! For ja, smykkerne er helt afgørende for looket – så få herunder tips til hvordan, du styler den lille sorte kjole til hverdag og fest.
——-
Same dress – but totally different looks. The little black dress (this from STASIA) is a musthave in every womans wardrobe – to be used for both an officelook or a night out. It's all about the styling. READ: the jewellery! Yes, the jewellery makes the difference for the look – get therefore my tips hereunder for how to style the little black dress for both a day and night look.
HVERDAG / DAY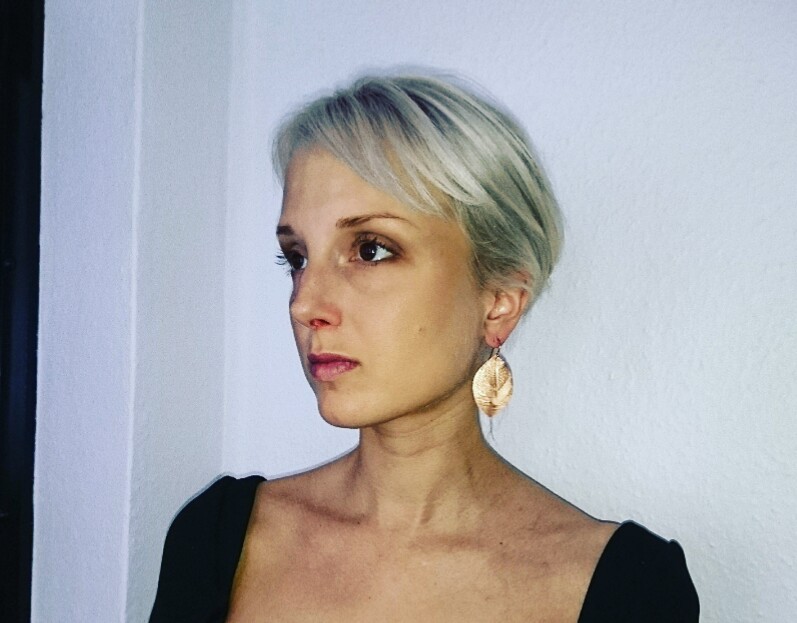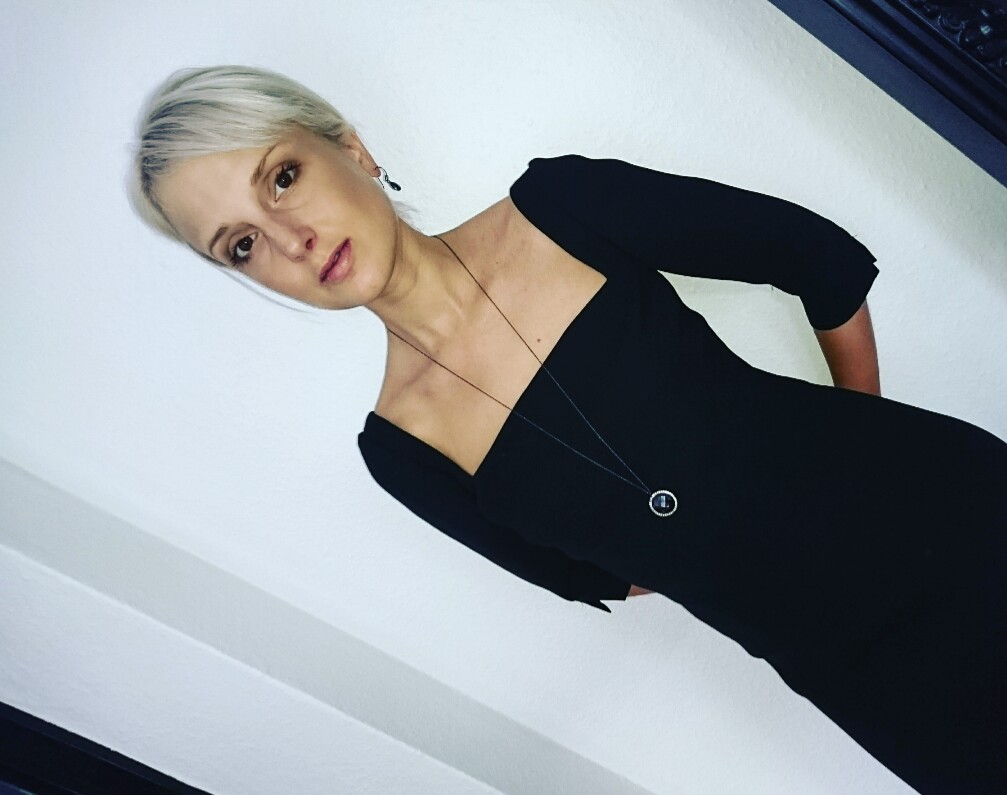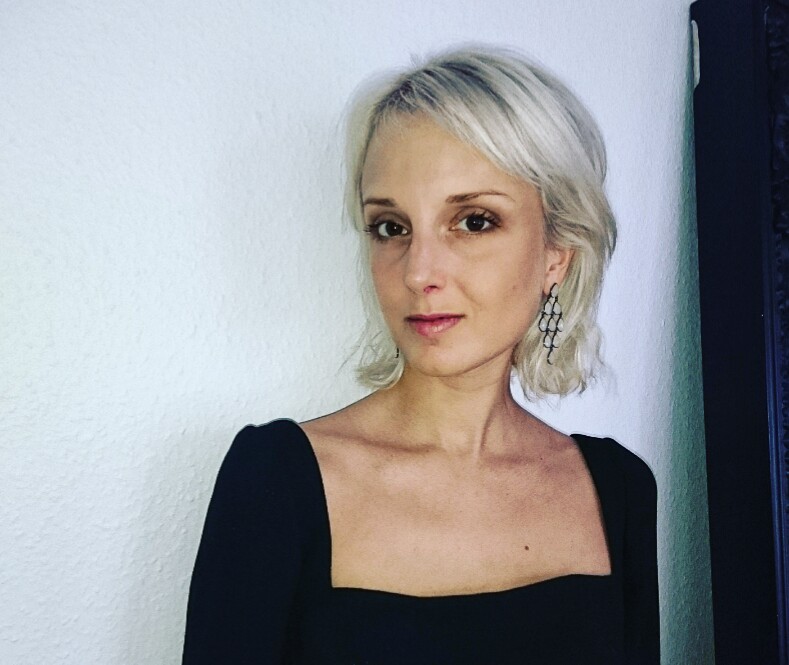 Foto 1: Et elegant look med TRIPLE LEAVES øreringe i rosaforgyldt sølv. Den rosa nuance er perfekt til en lys vinterhud – giver glød og varme. Ingen halskæde – enkelt, elegant og feminint.
Foto 2:  Rock'n'roll look med PURE DROP øreringe i sort sølv med hematit ædelsten + halskæde GLAMOROUS CIRCLE i sort sølv med hematit og hvid topas ædelsten. Perfekt råt look.
Foto 3: Råt og feminint på én gang med GEM CLUSTER øreringe i sort sølv med hvid månesten. Et cool look og perfekt til hverdag med håret løst. Hvis håret var sat op ville de blive mere festlige.
——-
Picture 1: An elegant look with the TRIPLE LEAVES earrings in rose gold-plated silver.
Picture 2: Rock'n'roll look with PURE DROP earrings in black silver + hematite precious stone + necklace GLAMOROUS CIRCLE in black silver with hematite + white topaz precious stones. An cool rock'n'roll look.
Picture 3: Cool and feminine with GEM CLUSTER earrings in black silver + white moonstone. A cool look for a day at the office when the hair is out. With an hair updo the earrings would be perfect for a night look.
AFTENLOOKET / NIGHT OUT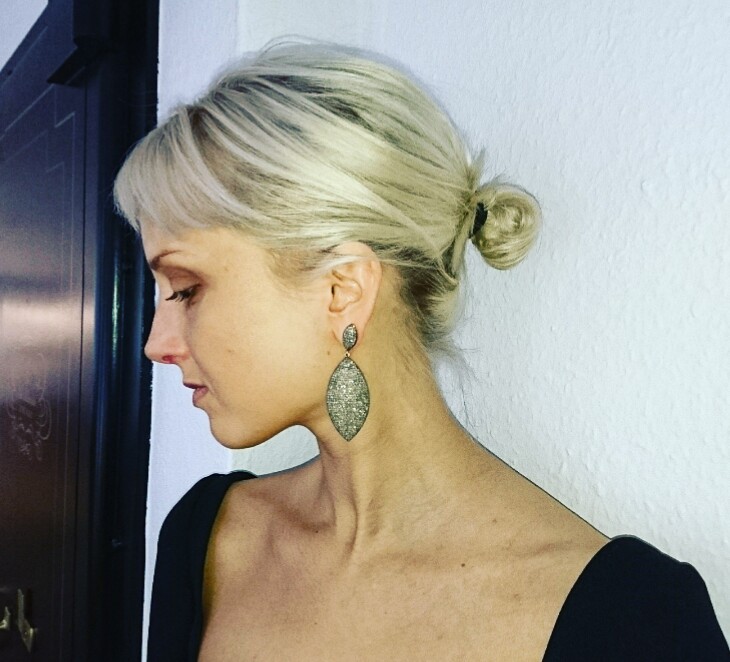 Det siger sig selv, et par store ATHENE diamantøreringe klæder en sort kjole perfekt. Se disse skønheder – looket er funklende og klar til en god aften i byen, på restaurant etc. OG selvfølgelig er jeg også hoppet i stilletterne.
——
It's needless to say, that a pair of big ATHENE diamond earrings are a perfect match for the little black dress when you are going out, for a party, for a dinner etc. AND of course I've also jumped into the high heels.
——
For flere stylingtips – se dagens LIVE video på Facebook – bla hvilke øreringe der ville være perfekte hvis det var sommer?