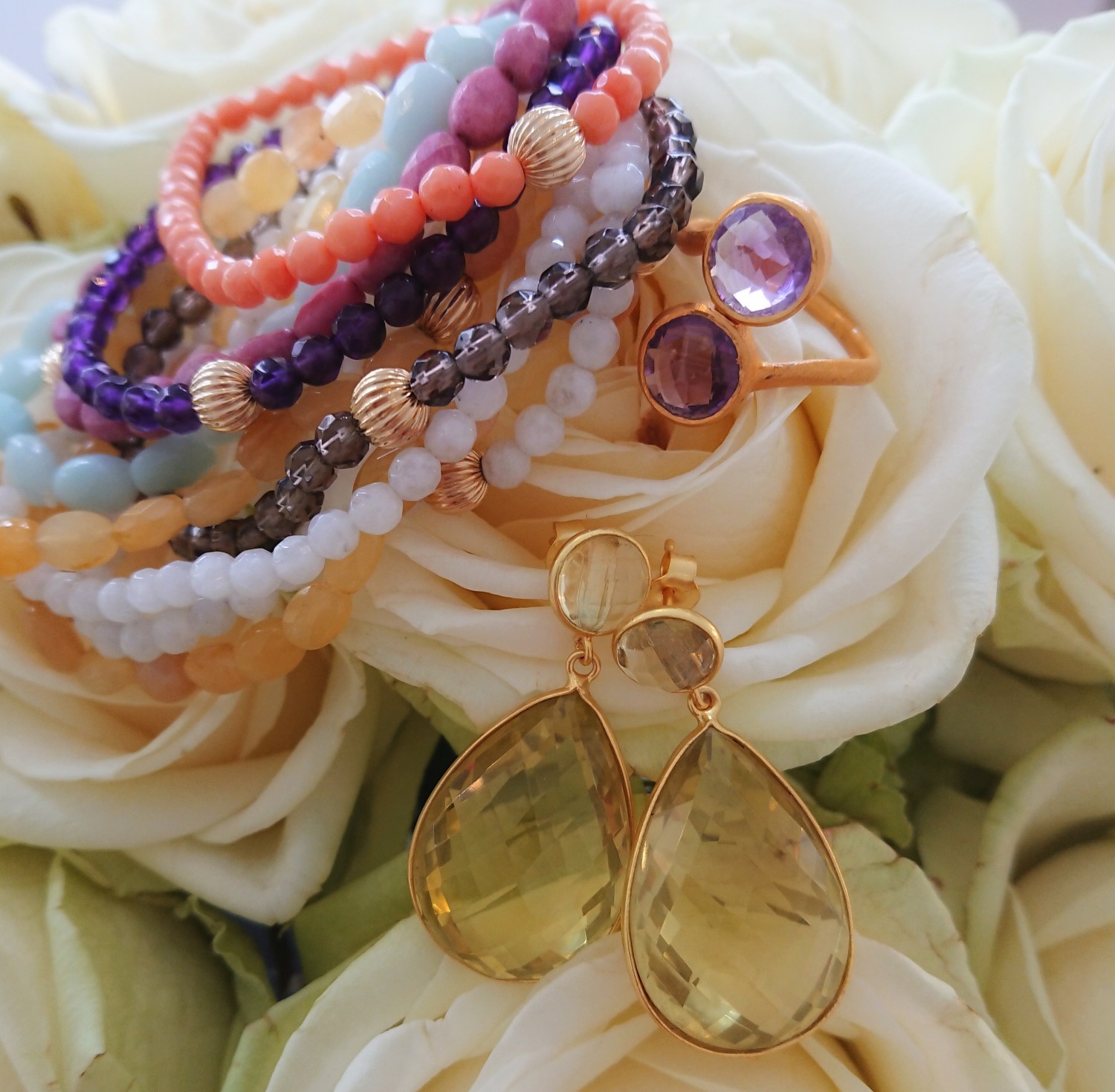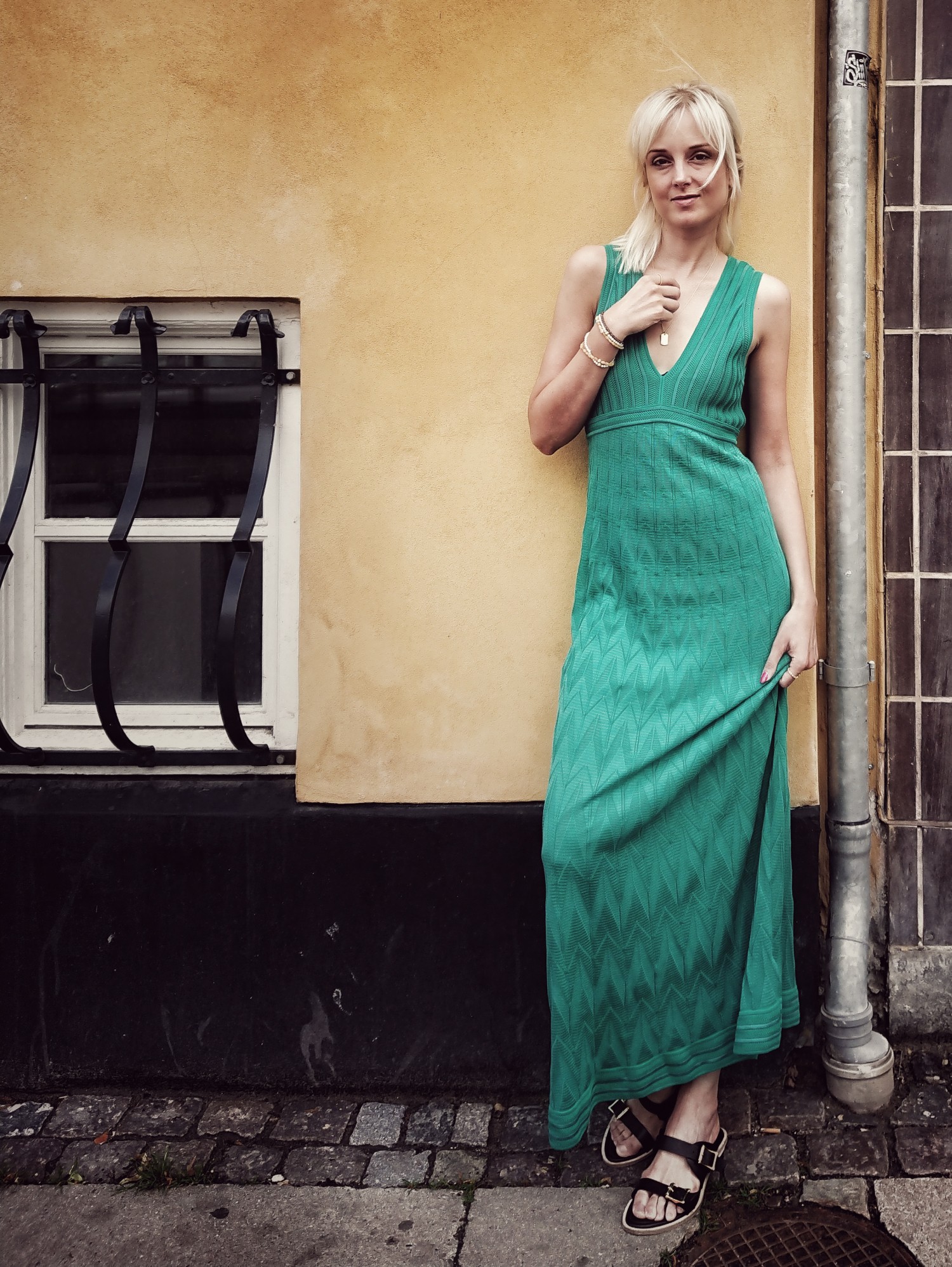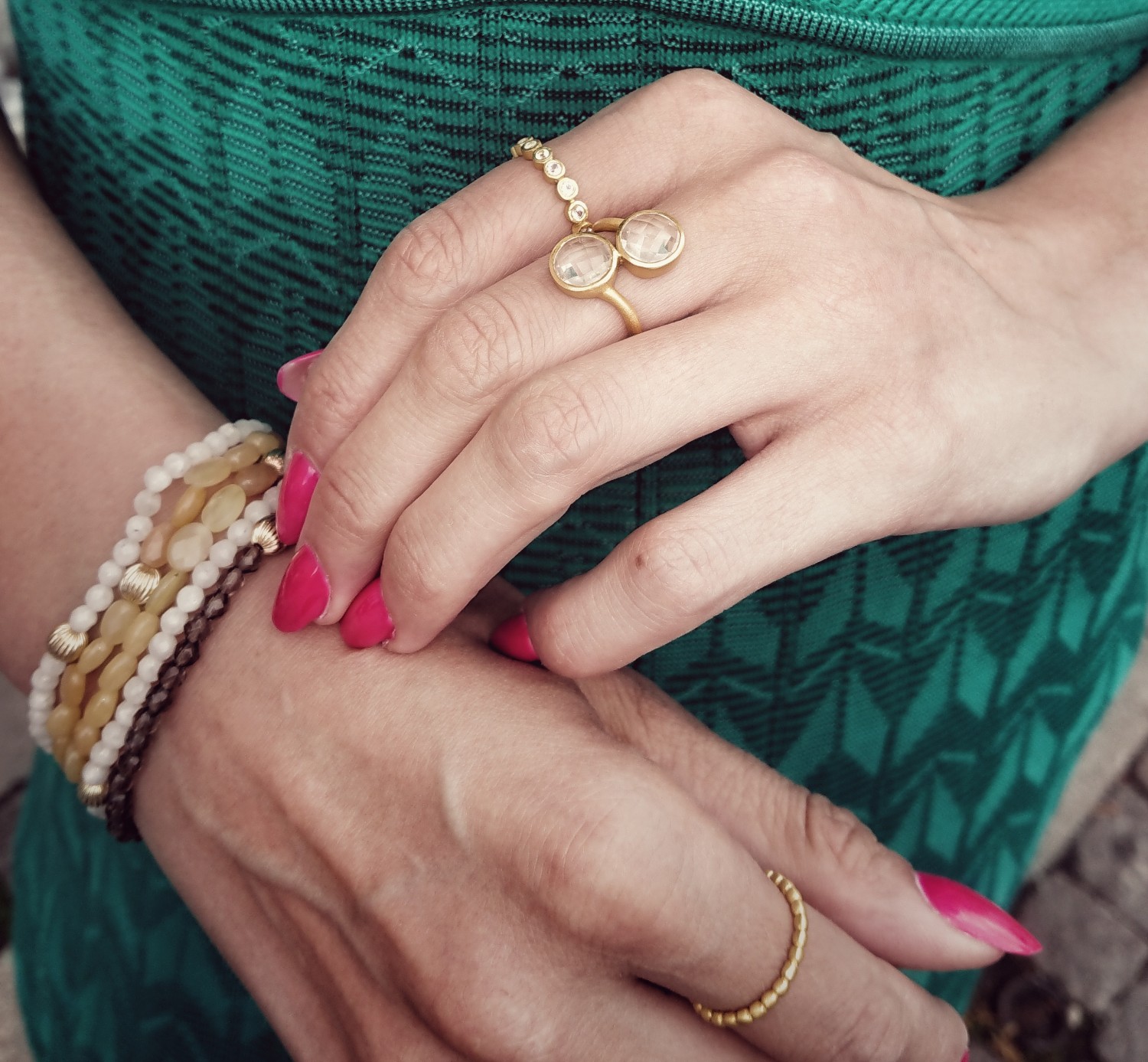 Det ER sommer, det siger jeg bare;) Det betyder også, at vi går ind i en tid med mange festivaler og i det hele taget mange fester og skønne lange aftener. Kort sagt, en dejlig tid – ikk sandt? 🙂 Men hvad er så de perfekte smykker til sommer (og festivallooket)? Lyt med i dagens LIVE video hvor jeg kommer med gode bud på det. jeg kan godt afsløre det er noget med forgyldt, farver OG måske rosa forgyldt….
Mit look? Skøn kjole fra MMissoni – den vil passe godt til både festival, en dag på kontoret – eller en skøn sommerfest. It's all about the jewellery… Jeg har til looket i dag valgt et par enkle SOLITAIRE øreringe (999 DKK), SIGNATURE TAG halskæde (1349 DKK), TWO FOLDED ring (1599 DKK), PRECIOUS CIRCLE ring (1899 DKK), BUBBLE ring (599 DKK) og så en masse af vores lækre PRECIOUS armbånd (599 DKK – kan fås i vores butikker) med røgtopas, hvid agat og gul agat).
ENGLISH
It's sommer, just say'n… That means we are also entering a lovely period with festivals, parties and all in all so many wonderful long nights. In short – a lovely time, right? But what's the perfect jewelry for the summer (and festivallook)? Watch todays LIVE video, in which I'm giving some good examples on jewelry for your summerlook. And I can say – it's all about gold, colors and maybe a bit rose-gold….
My look? A beautiful MMissoni dress – which would go perfectly for both a festival, a day at the (hot) office or a wonderful summerparty. It's all about the jewelry. For todays look I'm wearing a pair of simple SOLITAIRE earrings (136 EURO), SIGNATURE TAG necklace (184 EURO), TWO FOLDED ring (218 EURO), PRECIOUS CIRCLE ring (259 EURO), BUBBLE ring (82 EURO) and then a handful of our stunning PRECIOUS bracelets with white agate, yellow agate and smoky topaz (82 EURO – only available in our stores).