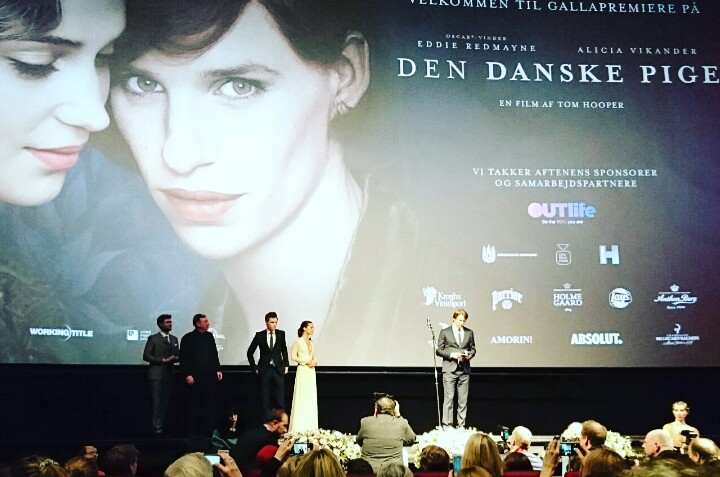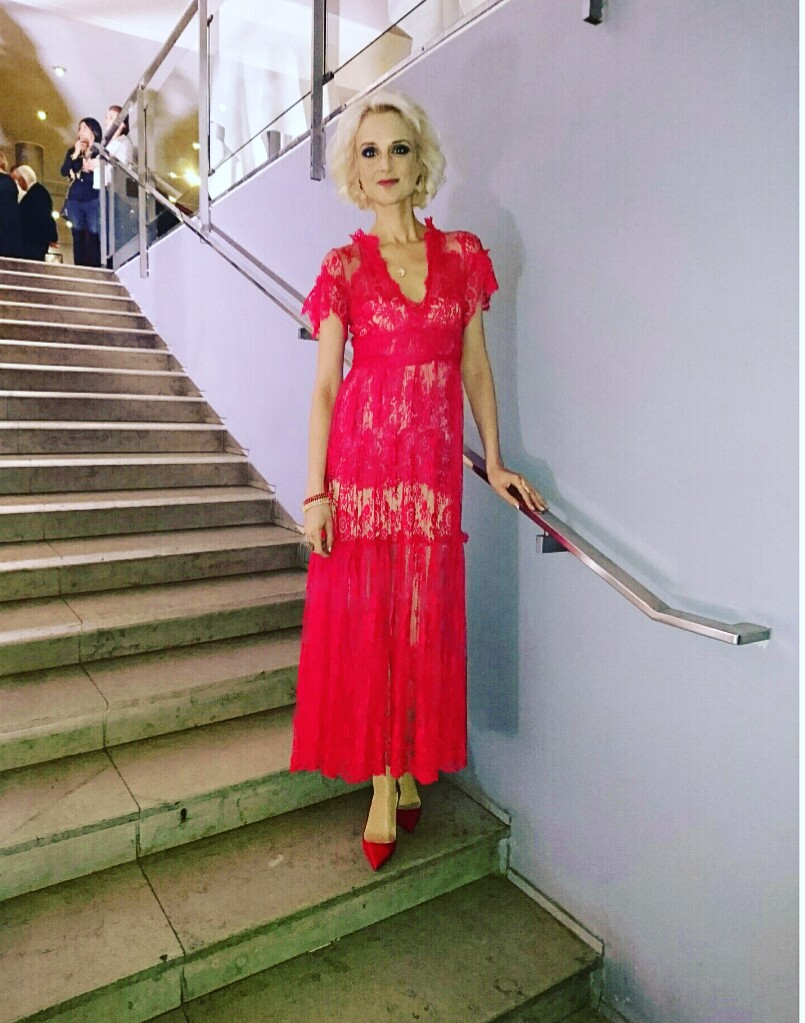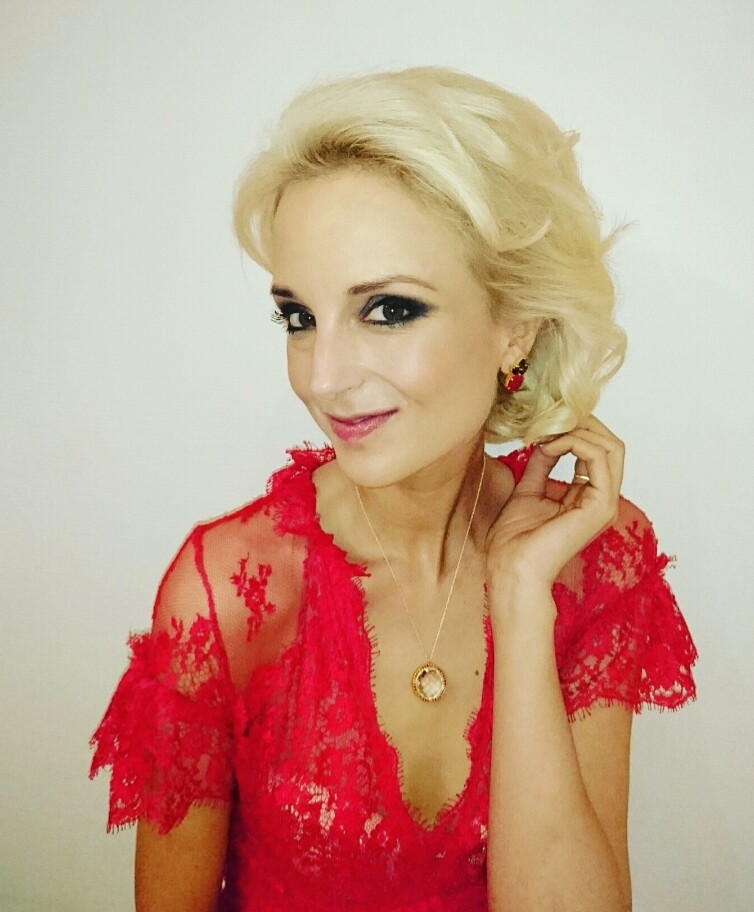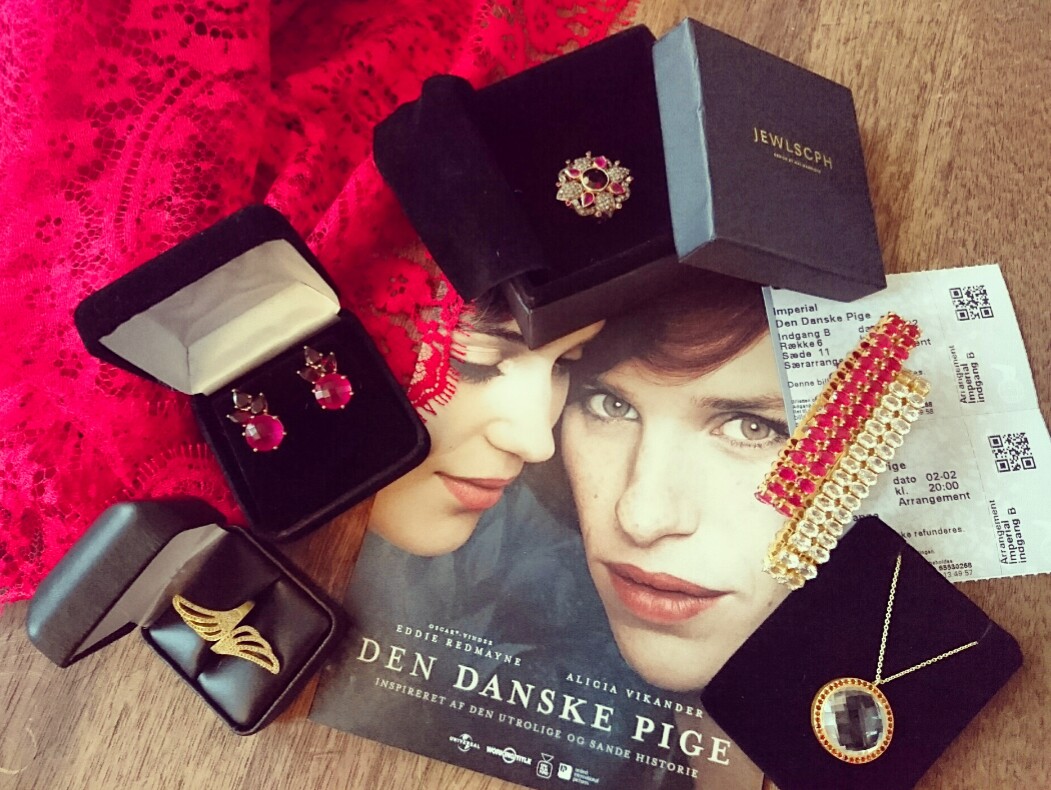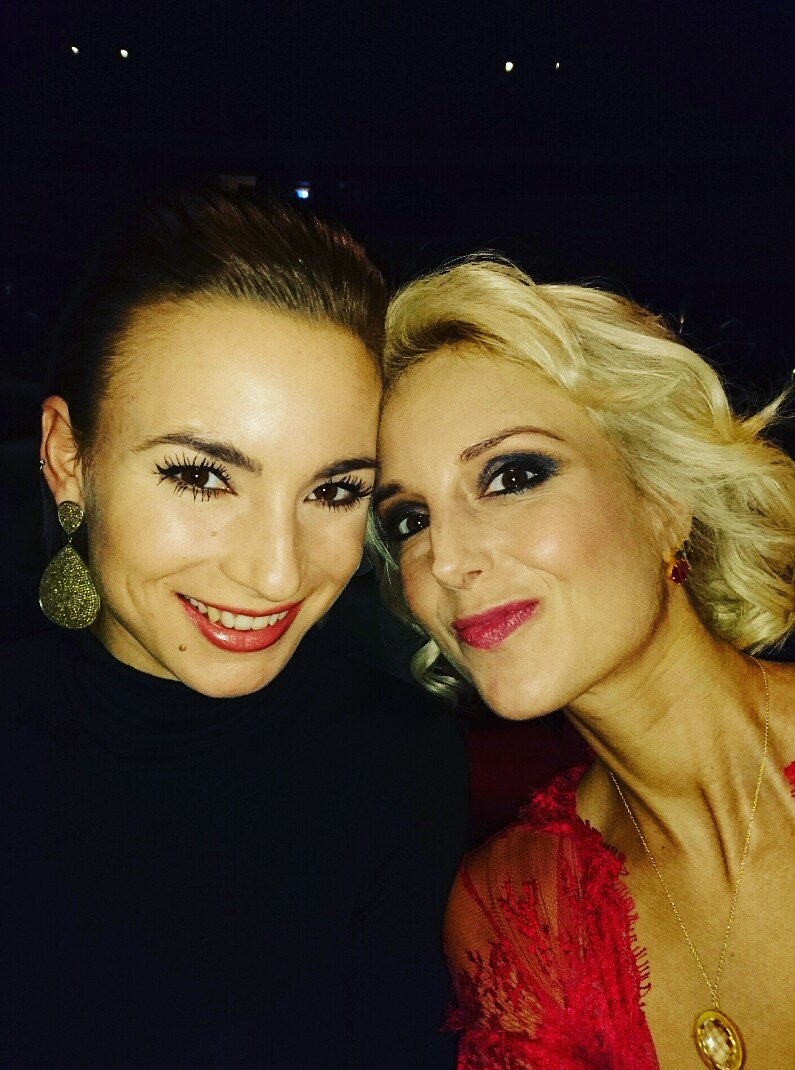 Hvad vil det sige at være 'normal'? Er det at være heteroseksuel det 'normale' – eller er det også okay at være homoseksuel og endda transseksuel?  I dag er det – heldigvis – fuldt ud acceptabelt (for det meste…) at være heteroseksuel, homoseksuel eller transseksuel – din seksualitet er dit eget valg. Sådan har det dog desværre ikke altid været. I går var jeg inviteret til premiere i Imperial på 'Den Danske Pige' (The Danish Girl), der fortæller den virkelige historie om det danske kunstner ægtepar Einar og Gerda Wegener, hvor Einar ønsker at blive en kvinde: Lili Elbe.  Filmen finder sted i 1926 og handler om hele den psykiske 'rejse' ægteparret er på – fra at være gift som mand og kvinde – til Einars transformation til Lili, og som den første til at kaste sig ud i en kønsskifteoperation.
Filmen er meget gribende og en både sørgelig, men også livsbekræftende historie.  Den viser det er OK at være anderledes og at man skal kæmpe for sig selv og det man tror på. Præcis som Einar kæmpede for at blive Lili – og dermed også har gjort en stor forskel for alle andre homoseksuelle og transseksuelle i dag.
Hovedrollen som Einar (Lili) spilles af Eddie Redmayne, Gerda spilles af Alicia Vikander og filmen er instrueret af Tom Hooper. Filmen er indstillet til flere Oscars og det er fuldt fortjent.  Helt unikt er det, at opleve Eddie Redmayne spille Einar/Lili – han er (skræmmende) formidabel som kvinde og fortjener i den grad at vinde en Oscar for 'bedste mandlige hovedrolle'!
Med til premieren var både Eddie Redmayne,  Alicia Vikander og Tom Hooper – super fedt at opleve dem i virkeligheden og få deres meget personlige introduktion til filmen.
Lov mig at se filmen – og jeg er desuden sikker på, at du ligesom mig,  bliver en smule stolt over alle de steder du genkender i filmen. For ja, en stor del er filmet i København – og sikke en reklame for vores dejlige hovedstad.
Med mig i biffen var en af mine bedste veninder og POWERkvinde – smukke dejlige Claudia Rex.
Læs mere om filmen HER
Åååh ja læg lige mærke til mit hår? Var inden premieren forbi min nye yndlings frisør Salon Smuuk på Østerbro (grøn frisør), hvor søde Mika Mortensen farvede, klippede og stylede lokkerne – samt lagde min smukke makeup, klar til den røde løber.
ENGLISH
What will i say to be 'normal'? Do you have to be heteroseksuel to be 'normal'? Or is it OK to be both heteroseksuel or even transseksuel?  Yes, today it is! But unfortunately it hasn't always been okay… Yesterday I was invited for the premiere at Imperial of the movie 'The Danish Girl' telling the story of the married Danish couple Einar and Gerda Wegener and Einars wish to become a woman: Lili Albe.  The movies takes place in 1926 and shows the psychological 'journey' they go through – from being a married couple to Einars groundbreaking journey as a transgender pioneer.
It's both a sad but also beautiful story showing it's OK to be different and that you should follow what you believe in. Exactly as Einar fights for becoming Lili – which also means he has done a big difference for all homoseksuel and transseksuel today.
The role as Einar (Lili)  is played by Eddie Redmayne,  Gerda is played by Alicia Vikander and the movie is directed by Tom Hooper.  The movie is nominated for a bunch of Oscar's – among them 'best male performance' for Eddie Redmayne as Lili. And he truly deserve to win!
Both Eddie Redmayne,  Alicia Vikander and Tom Hooper attended yesterdays premiere – so cool to have their personel introduction for the movie.
Promise me you'll go see the movie – I'm sure you will – just as me – also be a bit proud of all the places from Copenhagen you will recognize in the movie. Yes, a lot of the movie was show in Copenhagen making it as realistic as possible.
Read more about the movie HERE.
With me for the premiere was one of my best friends and POWERwoman Claudia Rex.
Oooh yes, notice my hair. Before the premiere I was at my new favourite organic hairsalon: Salon Smuuk.  Mika Mortensen coloured, cutted and styled my hair and did my makeup – ready for the red carpet.
JEWELLERY
Earrings DIVINE gold-plated silver + red aventurine + garnet / Necklace GLAMOROUS CIRCLE gold-plated silver + white topaz + garnet / Bracelet MARVELOUS gold-plated silver + white topaz / Bracelet MARVELOUS gold-plated silver + red aventurine / Ring RUBY DREAM 14k gold + black silver + singlecut diamonds + ruby + pink saphire / Ring BUTTERFLY gold-plated silver + white topaz
LOOK
Dress – Elsa Adams Handmade / Tights + shapewear – Wolford / Pumps – Christian Louboutin
HAIR & MAKE-UP:
Mika Mortensen – Salon Smuuk