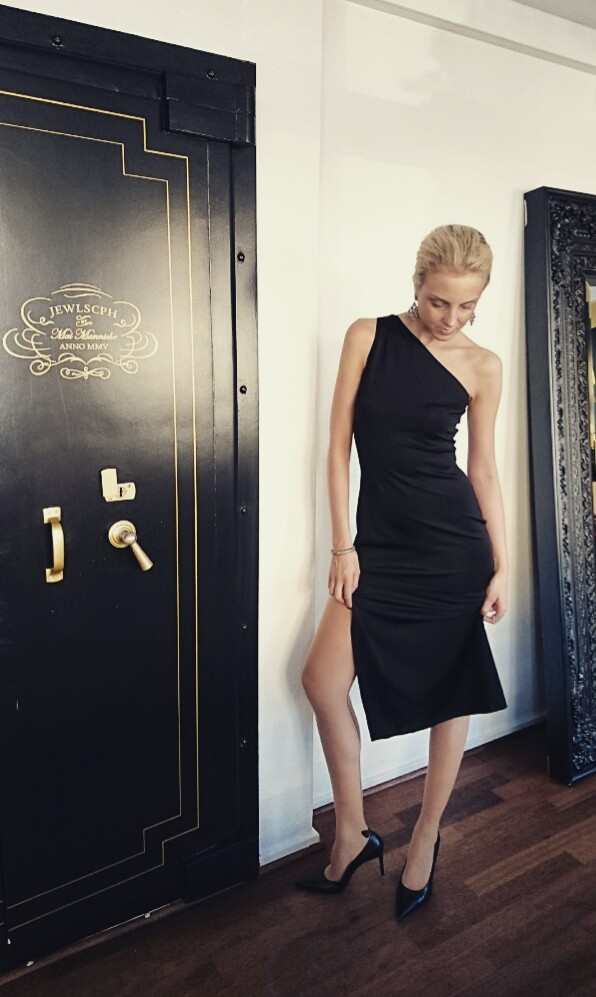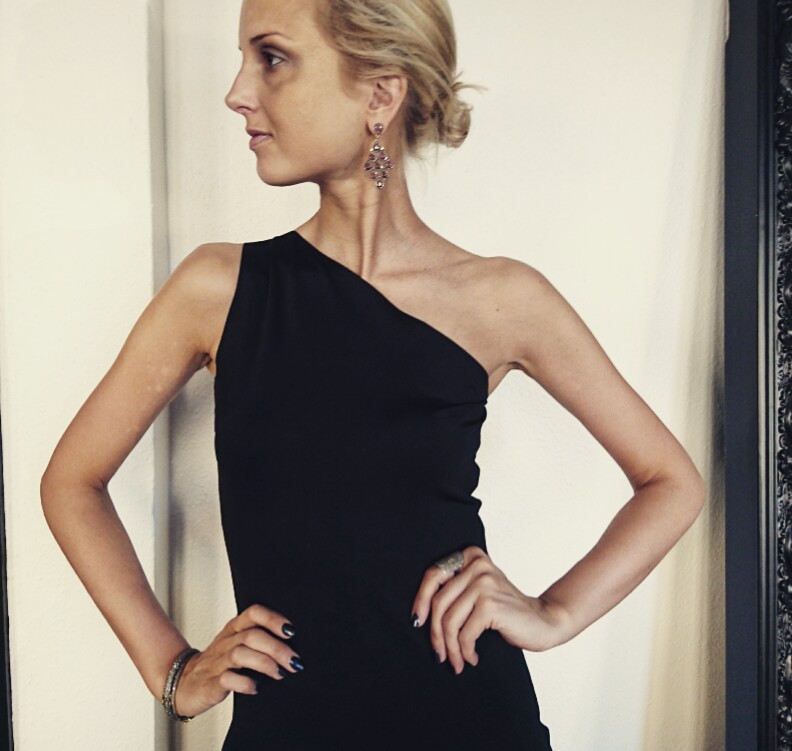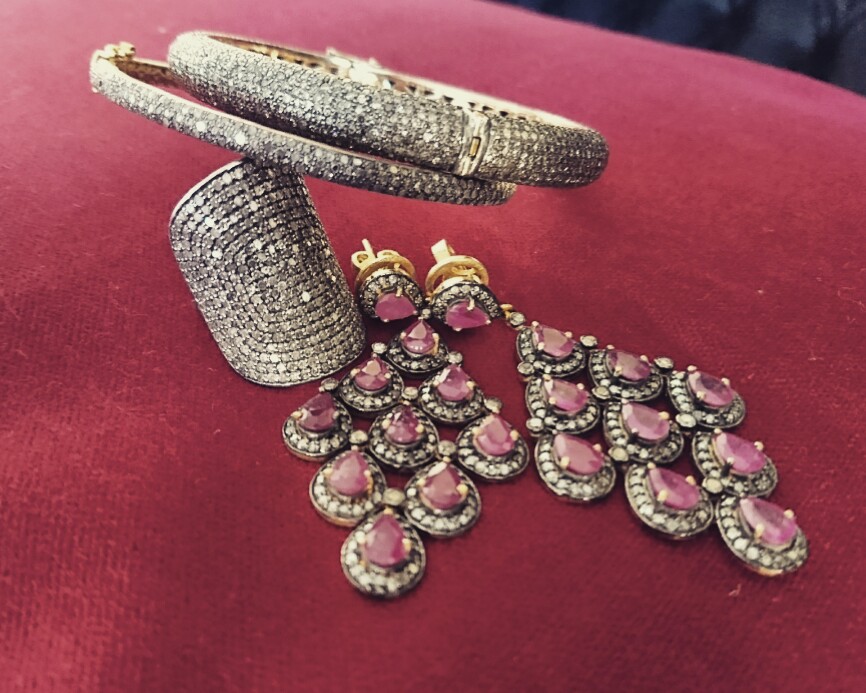 Party uartig – og helt klar til en god aften i byen;) Den rette sorte kjole OG de perfekte smykker, og jeg er HELT klar. Se selv looket her – ret så hot ikk? Mon ikke snart der er en mand eller to der kommer med røde roser? I hope so;) Hvad siger I til looket?
Nååå ja øreringene er TO DIE FOR… Rubiner og diamanter i stride strømme og så kan det da godt være de koster 31.999 kr MEN du får også et par øreringe for livet. Jeg lover dig, de øreringe kan bruges til hverdag, til fest – anytime. Det handler helt enkelt "bare" om stylingen. Med håret sat op – som her – er de mere festlige, og med løst hår kan de snildt bruges til hverdag og et par jeans med en lækker sweater eller skjorte. Læg i øvrigt mærke til, at selvom det er et party look jeg kører herover, så har jeg ingen halskæde på. Øreringene fortjener at få AL opmærksomheden og så matchet med en stor ring og to smukke armbånd.
ENGLISH
Party on – and totally ready for a night out dancing on the tables;) The right black dress AND the perfect jewelry, and I'm TOTALLY ready. Look at this yourself – pretty hot or what? Maybe a man would find his way to me and give me those red roses soon? I hope so;)
Oooh yes and the earrings are TO DIE FOR…. Rubies and diamonds en masse – and okay they might cost a penny or two (31.999 DKK) BUT then you're also getting a pair of earrings for life. I promise you, these earrings can be used for a worklook, a partylook – anything. It's all about the styling. With your hair up – as here – they are more glamorous and ready for a party. With your hair down, they can be super chick for a pair of jeans matched with an sweater or shirt. Note though that even though I'm wearing these earrings for a party look – I'm not wearing any necklace. The earrings deserves to have the attention by themself – and then I've matched with a big ring and two bracelets.
JEWELLERY
Earrings HARLEQUIN black silver + 14k gold + rubies + 3.40 carat singlecut diamonds / Bracelet PRINCESS black silver + 14k gold + 2.75 carat singlecut diamonds / Bracelet PRINCESS II black silver + 14k gold + singlecut diamonds / Ring EXTRAVAGANT TAG black silver + singlecut diamonds
LOOK
Dress + stay-up stockings – Wolford