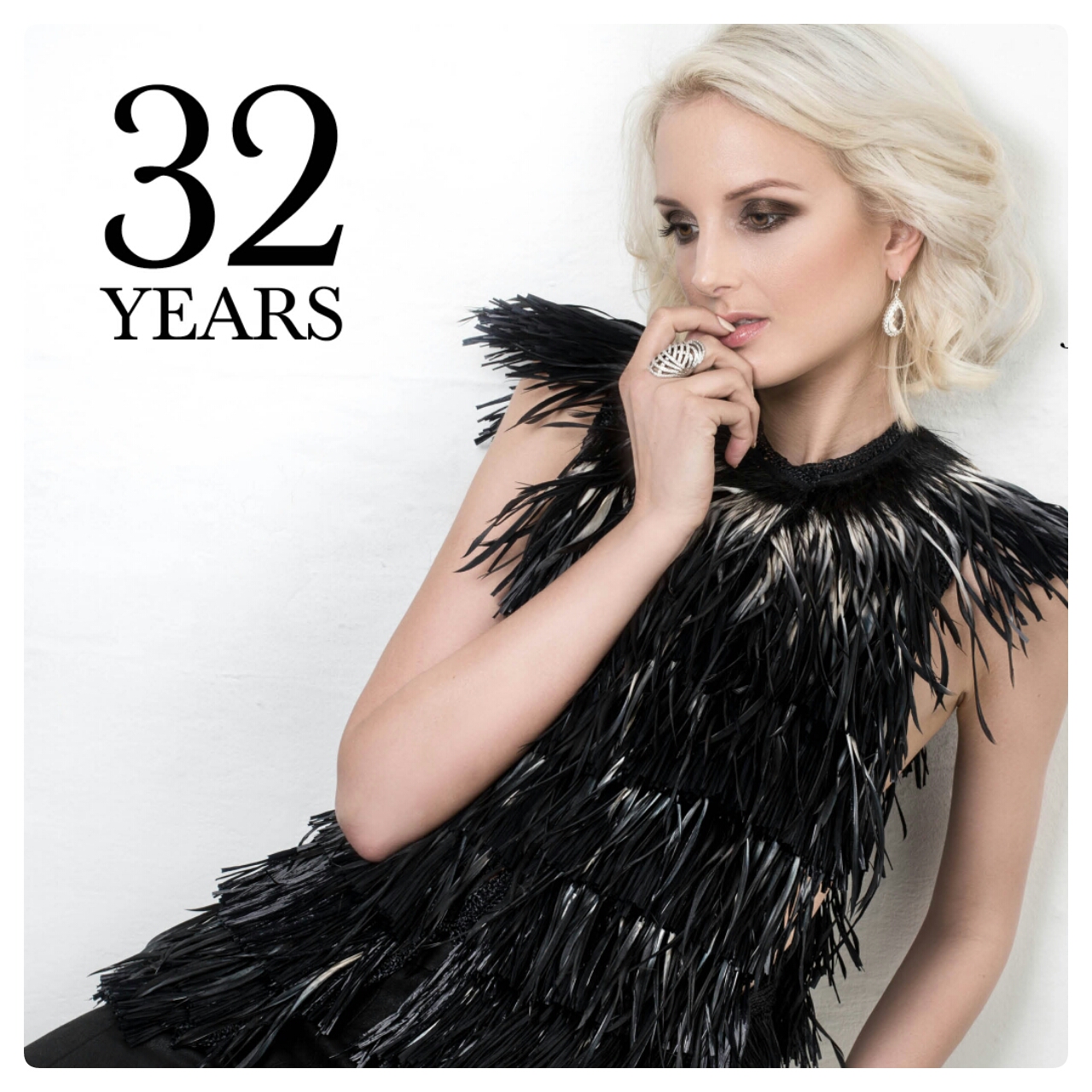 Ja jeg tror næsten heller ikk på det selv, 32 år…. WOOOW som tiden flyver afsted, men det er jo et godt tegn, for det betyder der sker en masse sjove og gode ting ☺ Jeg er bestemt også glad for det liv jeg har, en fantastisk familie og en spændende hverdag med JEWLSCPH.  Et arbejde jeg ELSKER,  selv med lidt is i maven nogle gange;)
Hvordan er det så at fylde 32? Udover jeg er et år ældre end sidste føsser (yes, sherlock…), så er jeg ret godt tilfreds med at blive et år ældre og klogere, også på mig selv. Kroppen sørger jeg selvfølgelig også for at holde – både med motion og sund kost, men også med søvn og hvile. Tidligere kunne jeg stå op kl 5.30 hver dag, træne og arbejde til langt ud på aftenen.  Det kan jeg ikk længere – hver dag;)
Hvad jeg skal lave i dag? Efter træning, så på kontoret og blive ønsket tillykke og så skal mor og jeg vandre byen tynd og se på gallerier. Det glæder jeg mig til – og aftenen ender med en lækker middag på MAD CPH (Modern American Diner), en super lækker og cool restaurant på Vesterbrogade. Bøffer og burger til familien og lækker kylling til mig 🙂
Nåååå ja festen slutter ikke her, for d 4 maj holder jeg stor føsdagsfest på Hotel Skt. ANNÆ, og byder gæsterne på lækre tapas sammen med kager fra Whoopie, vin og champagne fra Ladegourdie Vinimport, smukke blomsterdekorationer fra Flower Factory,  skulptur fra PlusIce og lækker lyd fra Dj MCproduction. Glæder mig!!!
ENGLISH
Yes! It's my birthday today – 32 years and almost can't believe it. But it's true,  AND I LOVE turning 1 year older and wiser 😉 I appreciate my life, having the best family and an exiting day with JEWLSCPH. Feel so blessed,  and work hard for it all.
Apart from saying 32 instead of 31, I don't feel the big difference and make sure to keep my body healthy with sport and a healthy diet. I also make sure to get some rest and sleep. When I was young I could get up at 5.30, work-out and work till late in the evening. Those days are gone – I need my sleep 😉
So my plans for today? After fitness, I will go to our office, and then out for a long walk around the city with my mom, looking at galleries. Looking SO much forward to it. The evening will end at the cool restaurant MAD CPH (Modern American Diner) at Vesterbrogade.  Such a cool place – with burgers and steaks for my family and chicken for me☺
Oooh but the celebration doesn't end here. Since the 4th of May I'm hosting a big birthday party at Hotel Skt. ANNÆ – serving tapas for my guests together with cakes from Whoopie, wine and champagne from Ladegourdie Vinimport,  flower decorations from FLOWER FACTORY,  ice sculptures from PlusIce and music from Dj MCproduction.  Can't wait!!!