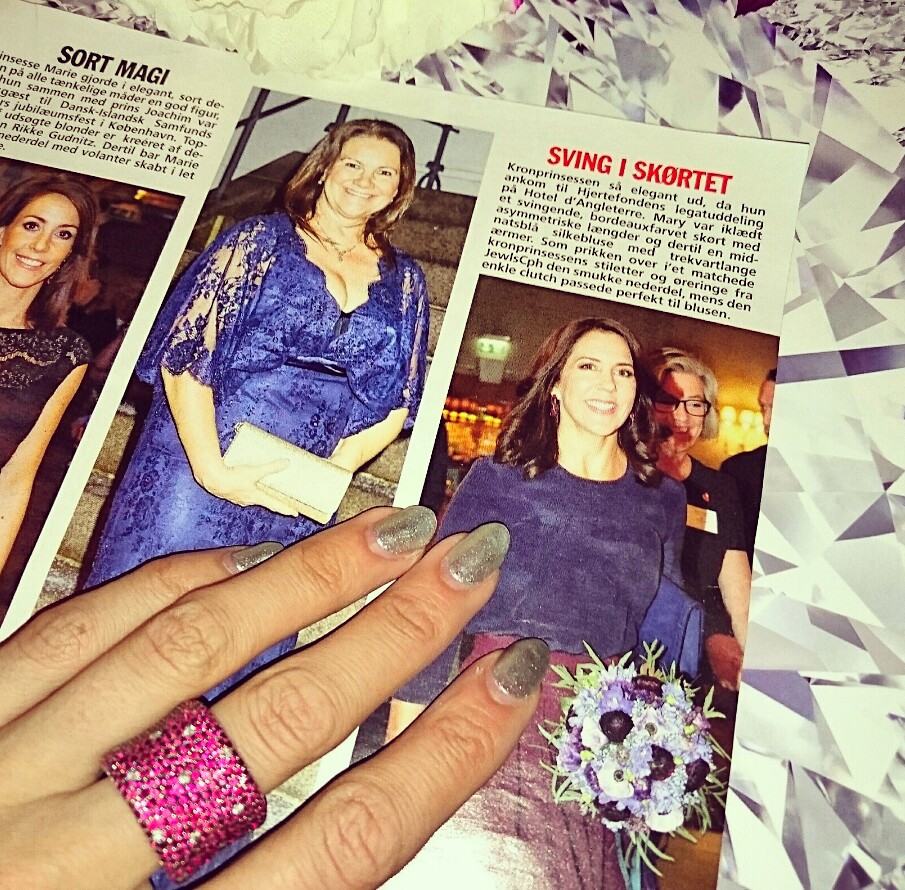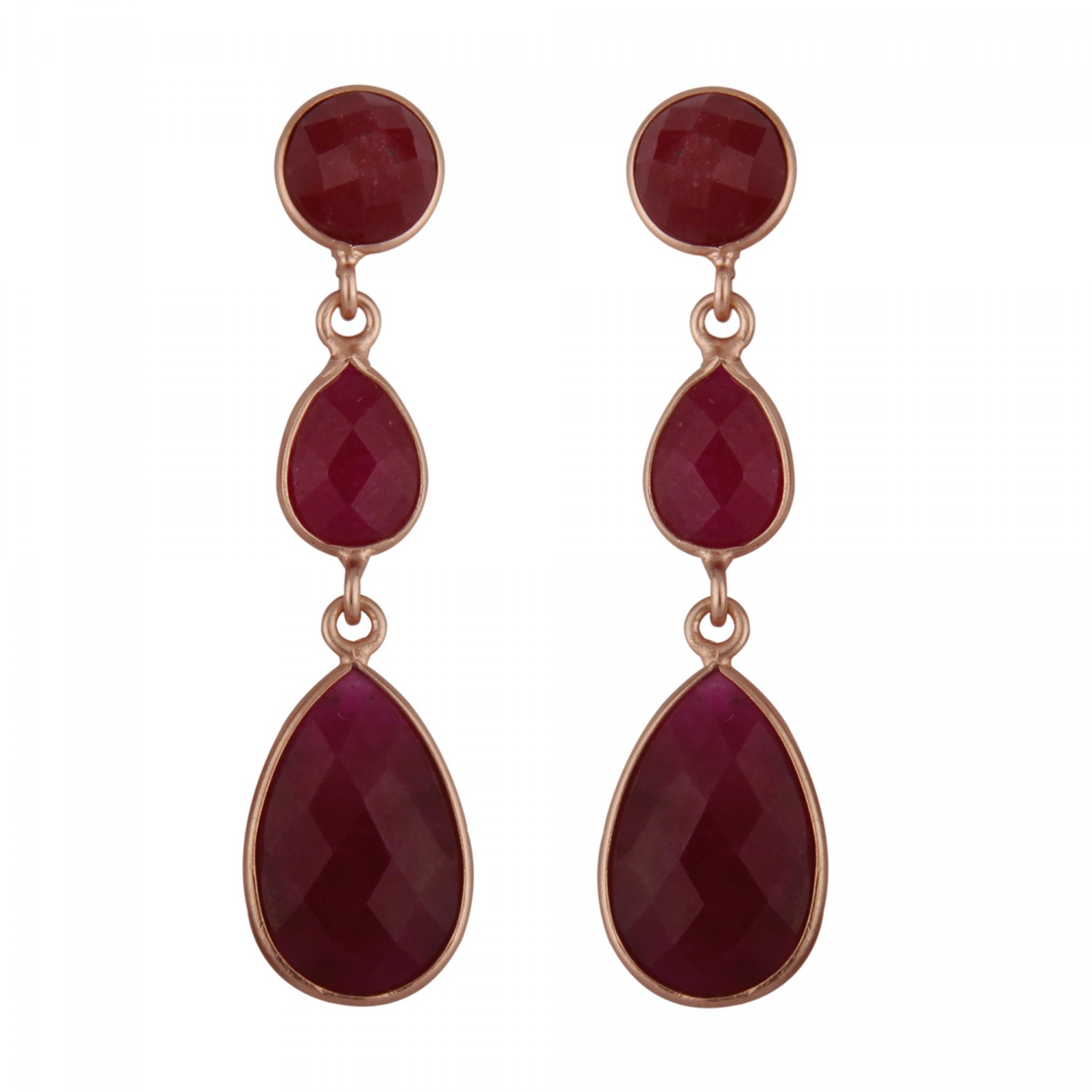 JAAAA jeg er SÅ stolt, så stolt, at jeg kunne hoppe herfra og til månen… Hvorfor? Fordi jeg lige åbnede dagens nummer af Billed-Bladet og som én af "ugens udvalgte" er vores smukke, stilfulde H.K.H. Kronprinsesse Mary med et par smukke JEWLSCPH øreringe ELEGANT DROPS (1899 kr.). Det er og bliver sikkert – vi kan og skal være stolte af vores Kronprinsesse. Hun er en intelligent, skarp og meget engageret kvinde, og i den grad en kvindelig rollemodel. Hun er en vaskeægte POWERkvinde. At hun så OGSÅ har super god stil, det er et ekstra plus og også en hjælp til den danske modebranche, da hun er rigtig god til at sætte fokus på dansk design.
H.K.H Kronprinsessen bar de smukke øreringe til Hjerteforeninges Legatuddeling tidligere på ugen – og de røde rubiner i rosa forgyldt sølv matchede perfekt hele hendes look med den bordeaux nederdel, pumps og midnatsblå silkebluse. WAUW:)
Se øreringene HER
ENGLISH
WOOOW I'm so proud. SO proud I could jump to the moon…. Why? Because I just opened this weeks Billed-Bladet seeing H.R.H. Crown Princess Mary choosen as one of this weeks "Weekly featured" wearing a pair of JEWLSCPH earrings ELEGANT DROPS (247 euro). It's for sure that we can be proud of our Crown Princess – she's extremely intelligent, skilled and engaged in whatever she's representing and attending. She's a true rolemodel – a POWERwoman. To top this she's also very stylish, which is an extra plus for the Danish fashion industry since she's very focused on wearing and showing Danish design.
H. R. H. Crown Princess Mary was wearing our ELEGANT DROPS for an event earlier this week for The Danish Heart Association. The earrings with rubies in rose gold-plated silver matched perfectly the skirt and pumps in bordeaux and the silk top in blue. Such a stunning look.
See the earrings HERE