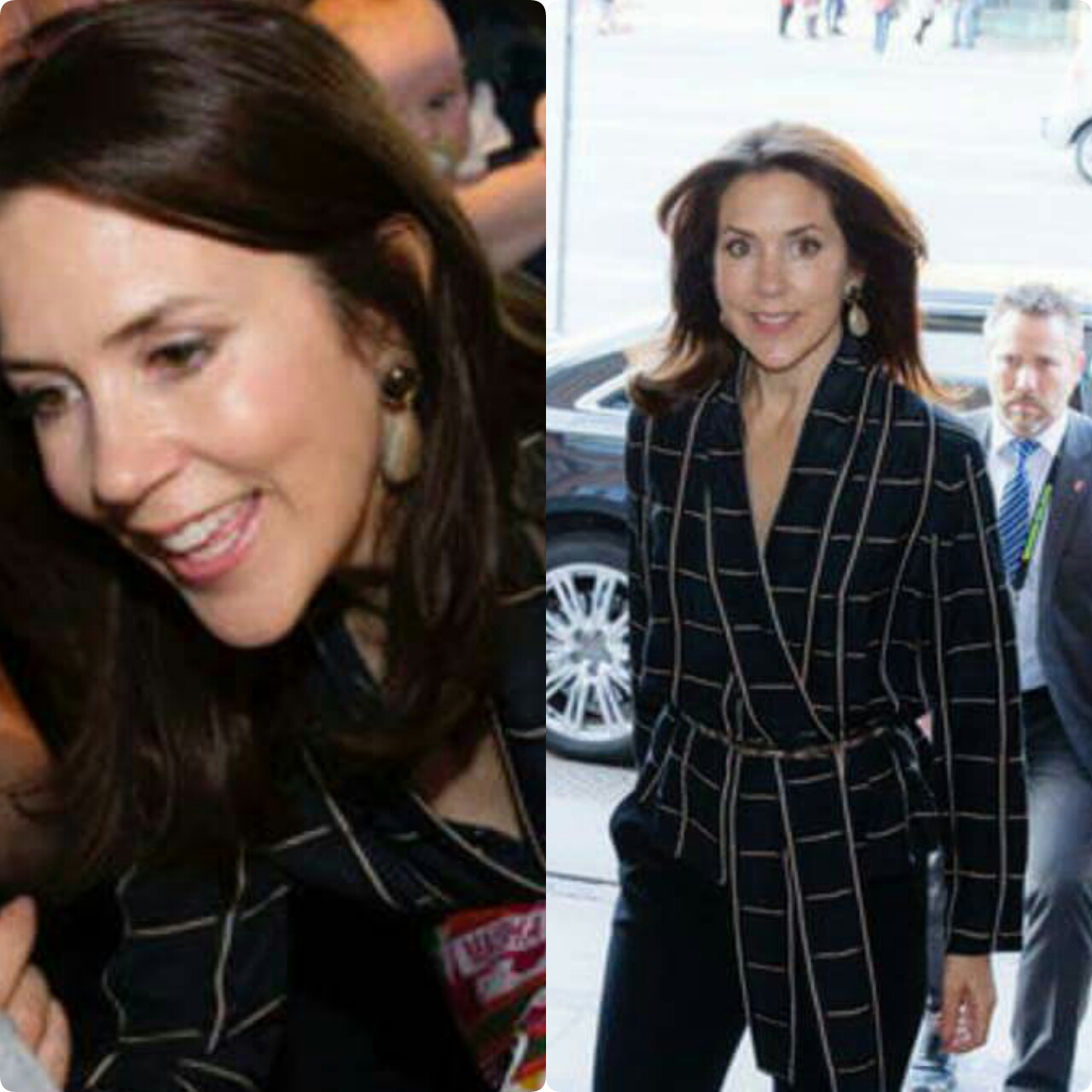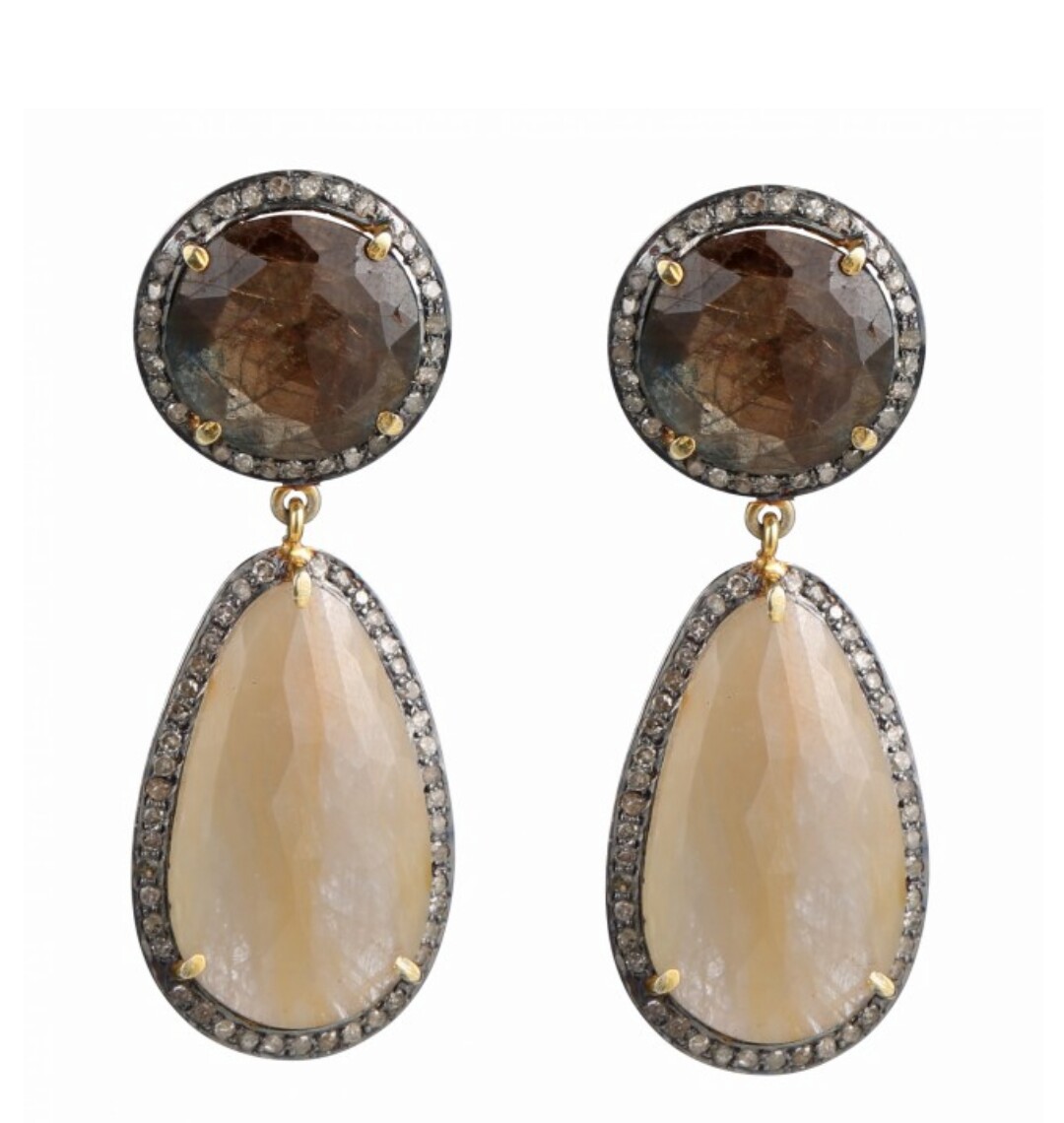 Den store internationale konference WOMEN DELIVER foregår disse dage i København, med et utal af arrangementer der alle sætter fokus på kvinder og kvinders rettigheder. Hvilket netop også er et vigtigt punkt for H. K. H Kronprinsesse Mary,  der derfor deltager i rigtig mange arrangementer disse dage.
I går (onsdag) deltog Kronprinsessen i et stort arrangement på H. C.  Andersens slot i Tivoli. Og sør'me om ikke hun bar et par af vores smukke øreringe – nemlig CAPELLA med multicolour safir og 2.4 carat singlecut diamanter.  SÅ SMUKT og perfekt til at toppe et cool look med en nedtonet suit. Kronprinsessen viser her hvordan et par fine øreringe kan bruges til hverdag. Samme øreringe hun ved andre lejligheder har brugt til mere festlige lejligheder. Se foto i bunden.
ENGLISH
These days the international conference WOMEN DELIVER is taking place in Copenhagen,  with events focusing on wellbeing,  rights and health of girls and women. An issue very important for HRH Crown Princess Mary,  who therefore attends a lot of the events.
Last night (wedensday)  she attended an event at Tivoli – and for this she wore a pair of our earrings. She topped her cool suit with our CAPELLA earrings with multicolour saphires and 2.4 carat singlecut diamonds. She looked amazing. HRH Mary shows how the same pair of earrings can be used for both workwear and gallalook, since she earlier this spring wore the same earrings for a partylook. See the picture herunder.