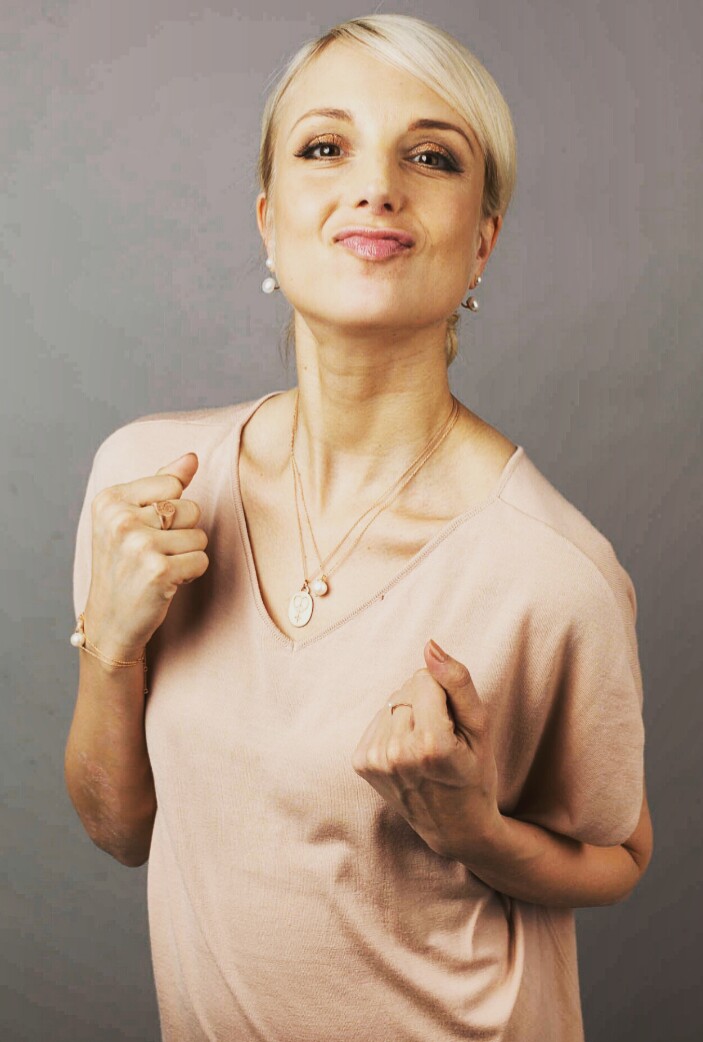 Vild med Mary… Det er overskriften på Eurowomans chefredaktør Anne Loses leder i det nye nummer af hendes magasin. Et magasin med vores smukke H. K. H.  Kronprinsesse Mary på forsiden. Ikke kun fordi hun er ufattelig smuk, men fordi hun i den grad er en rollemodel og fighter for kvinders rettigheder i vesten såvel som u-landene. Magasinet bringer et helt fantastisk interview med Kronprinsessen, der slår fast, at vi fortsat SKAL kæmpe for kvinders rettigheder og ligestilling.  Vi skal sikre, at vi som kvinder ikke er sat i bås qua vores køn. Hvad end det er i Peru eller Danmark. JA udfordringerne er forskellige alt efter om det er et vestligt land eller et uland, men vi kvinder SKAL have samme rettigheder som mænd, og F… myten om 'det svage køn'. Som Kronprinsessen klart siger: '..selv om kvinder ikke er fysisk lige så stærke som mænd og derfor oftere lider overlast og bliver ofre for vold og seksuelle forbrydelser, ER de ikke ofre eller det svage køn. Det er ikke tegn på svaghed, at kvinder bliver udsat for den slags forbrydelser. Det er tegn på ulighed."
Præcis! Og lad os sammen komme uligheden til livs. Lad os kæmpe for lige rettigheder, komme overgreb på kvinder til livs – også dem der i dag skjules i religionens navn!
Interviewet bringes i maj nummeret af Eurowoman netop fordi, at Kronprinsessen er protektor for en stor international konference 'Women Deliver ' som afholdes i København i maj måned og sætter kvinder og vores rettigheder på dagsordenen.
Læs hele interviewet med Kronprinsessen i Eurowoman og lad os kæmpe sammen, også med mændene. For en rigtig mand ønsker sig også mænd og kvinder på lige fod!
Billedet? Det er et backstage foto fra photoshoot i søndags med fotograf Anja Ekstrøm og hår- og makeupartist Louise Liisberg.  Det er et typisk billede af mig når jeg skal lave lidt sjov – klar til kamp, kvindekamp;)
Smykkerne? Jeg har selvfølgelig smykker på med POWERtegnet, en kombination af hjerte, peacetegnet og kvindetegnet i et. Som symbol på kvinders styrke.
Kronprinsessen og smykker? Ja, jeg er MEGET stolt over, at hun ofte bærer mine smykker. Udover de er super smukke til hende, er jeg også stolt af, at hun ved at bære dem støtter mig. Jeg tænker det ikke er helt tilfældigt, at hun støtter mig, velvidende jeg også gør hvad jeg kan for kvinder og vores rettigheder.
TAK MARY, og TAK til Eurowoman for det stærke interview.
ENGLISH
Crazy about Mary… That's the title of chief-editor Anne Loses introduction in this months Eurowoman. The magazine brings an extraordinary interview with HRH CROWN PRINCESS MARY, interviewing her about female rights all over the world. An outstanding interview showing how serious our Crown Princess takes her responsibility as both woman and spokesperson for all women around the world. She fights for womens rights and being equal to men. She knows we have to fight for this each day – and never give up. She's also very focused at getting the myth about the 'weak gender ' kicked away and says: '…though women are not physical as strong as men, and therefore often are exposed to violence and sexual abuse, they are not victims or the weak gender. It's not a symbol of weakness,  but of inequality'.
Exactly! And let's fight this inequality together – and with men. A true man fights for women being equal to himself!
The interview is in this months (May) edition of Eurowoman,  due to the big conference  'Women Deliver' taking place in Copenhagen in May, which our Crown Princess is ambassador for.
The photo?  A backstage picture from the sunday photoshoot with photographer Anja Ekstrøm and hair- and makeupartist Louise Liisberg.  It was just a pose I did for fun, but clearly shows, that I'm always ready to fight. Fight for women!
The jewellery?  I'm of course wearing some pieces with the POWERsign – a sign that unites the heart, peace- and womansign in one. As a symbol for female POWER.
Our Crown Princess and jewellery?  Yes, I'm extremely proud that such a great rolemodel often wears our jewellery. Not only because she's beautiful and stylish. But also because I feel she supports me wearing my jewellery – I'm sure she knows, that exactly as she does, I do EVERYTHING I can, fighting for our rights.
THANK YOU MARY, and THANK YOU Eurowoman for the extraordinary interview.