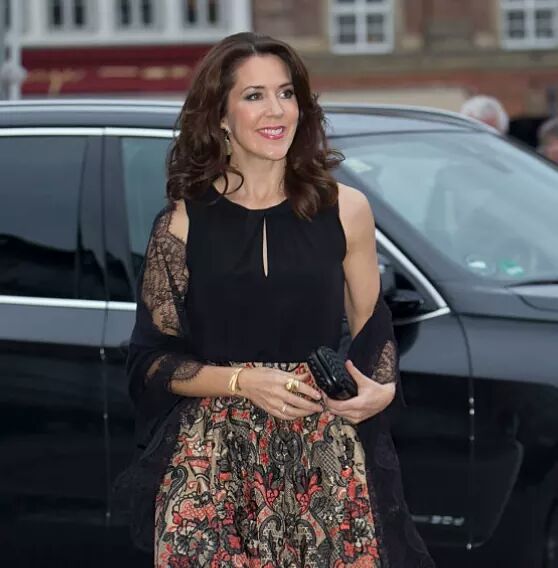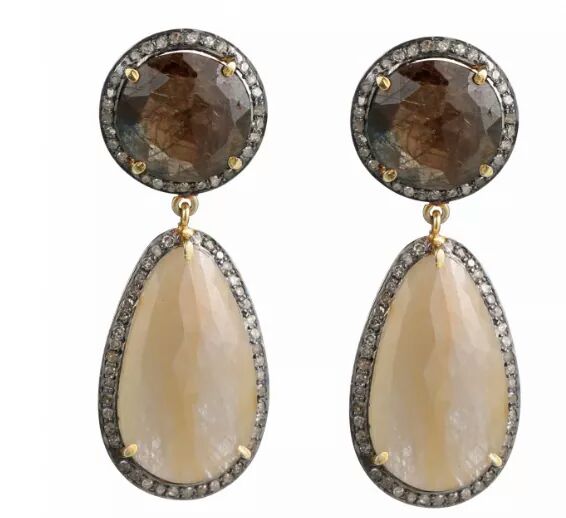 Jeg kan næsten ikke beskrive HVOR stolt jeg bliver, når jeg ser vores smukke stilfulde H. K. H. Kronprinsesse Mary bære vores smykker. Jeg bliver SÅ UFATTELIG STOLT!!!  Kronprinsessen er et stilikon og en inspirerende rollemodel – og verdenskendt for begge dele. At hun vælger at bære vores smykker gør mig ufattelig stolt.
I forbindelse med det mexicanske præsidentpars besøg i Danmark, inviterede præsidentparret forleden på returmiddag på D'Angleterre. Kronprinsessen overstrålede alle med sit smukke look og stærke personlighed, understreget med vores CAPELLA diamantøreringe med smukke brune og beige safir ædelsten omkranset af diamanter.
Er de ikke bare VILDT flotte til Kronprinsessen? Hun er i den grad god til at finde de helt rette smykker – især øreringe – der fremhæver hendes ansigtstræk. Præcis som disse med de brune safirer fremhæver hendes brune øjne, spiller smukt med de bølgende lokker OG øreringenes form perfekt til ansigtsformen.
Vil du også finde de perfekte smykker til DIG? Få mine tips til smykkestyling HER.
Husk også vi ALTID står klar i vores butikker i Aarhus og København til at hjælpe med smykkestyling.
ENGLISH
I almost can't describe how extremely proud it makes me to see our stunning HRH Crown Princess Mary wearing our jewellery designs.  It makes me SO PROUD, she's both a styleicon and a true rolemodel.
A few days ago she attended a dinner at D'Angleterre wearing our CAPELLA diamond earrings with brown and beige saphire surrounded by diamonds.  They looked absolutely AMAZING for her. The Crown Princess really knows what suits her and are very good at wearing the right earrings underlining her personality and look. Just as these earrings are perfect with the brown saphire to enhance her brown eyes and her wavy hair. And the shape of the earrings perfect for her faceshape.
Do you want to be good at finding the perfect jewellery for YOU? Get my tips on jewellerystyling HERE.
Remember also, that you can always pop by our stores in Aarhus and Copenhagen and get help from our jewellerystylist.